San Pedro celebrates Labour Day with a first-ever fitness challenge
Tuesday, May 4th, 2021
The new San Pedro Town Council (SPTC) has been very active in the past months with different activities to engage the island community and stimulate the local economy. From business extravaganzas such as the Market Day to hosting the first-ever fitness challenge on the island on Labour Day, May 1st, at the Honourable Louis Sylvestre Sporting Complex. The event tested athletes of various age groups in the beginners and intermediate categories.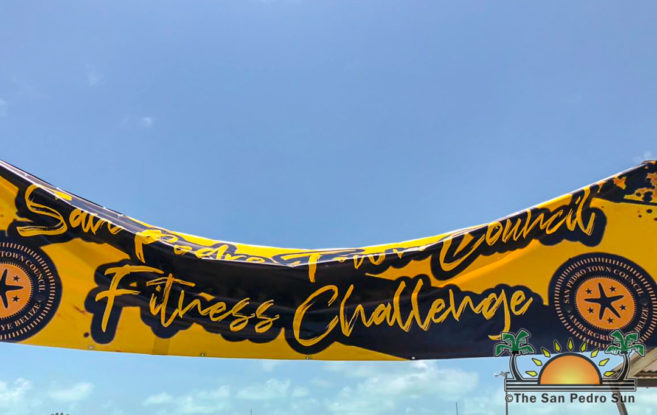 The event was in collaboration with San Pedro Barbell, Crossfit Wolf, and SP WOD Zone. The all-day event tested the athletes' strength in several disciplines. The first task was to row 400 meters, then do 20 kettlebell swings. Afterward, it was weightlifting, where participants had to do 20 power cleans and ending with ten box jumps or step-ups. Then they had to run 250 meters or equal to two and a half laps. The challenge was to do these sets three times and within 20 minutes.
To keep participants from the effects of the scorching heat, emergency services were available by first responder Abner Bacab. He provided first aid and oxygen to anyone affected by either heat or other ailments due to the workout and heat.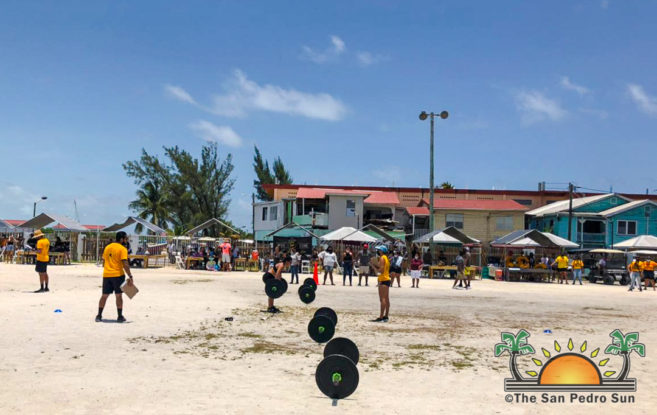 The challenge came to an end near 3PM, and after scores were tallied, Councillor Jose Castellanos distributed the prizes to the top three winners.
In the female beginners' category, the winners were:
1st Darian Matus
2nd Melly Sanchez
3rd Jessica Flores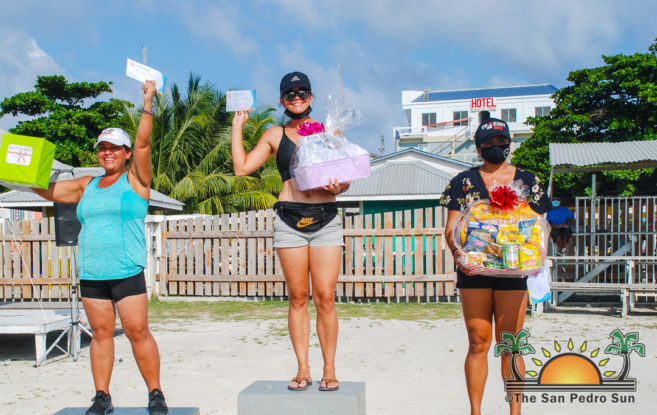 Beginners' males:
1st Erlin Astacio
2nd Julio Bardalez
3rd Horacio Guerrero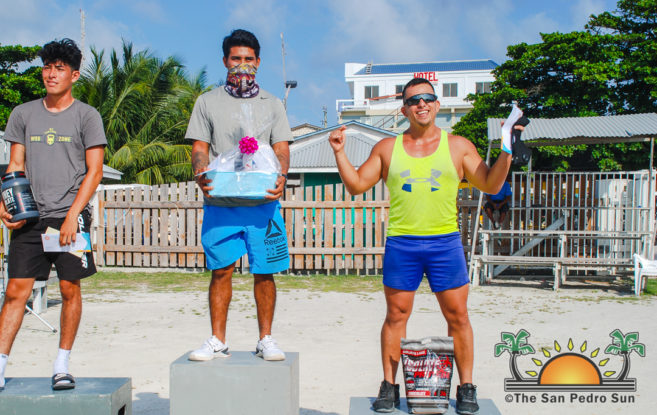 In the female intermediate category, the winners were:
1st Lilian Matute
2nd Ingrid Lima
3rd Heidi Graniel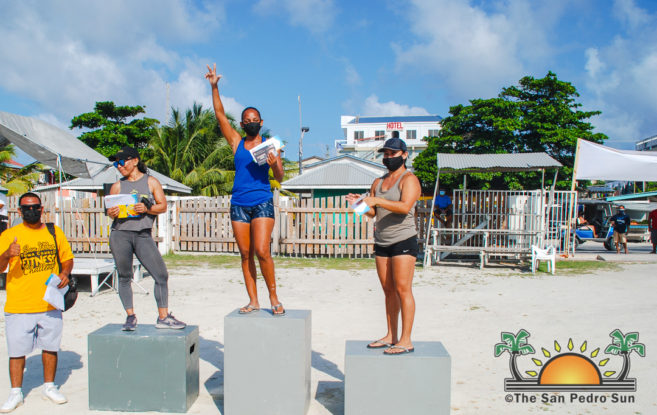 Intermediate males:
1st Johan Marin
2nd Ever Corado
3rd Sergio Quan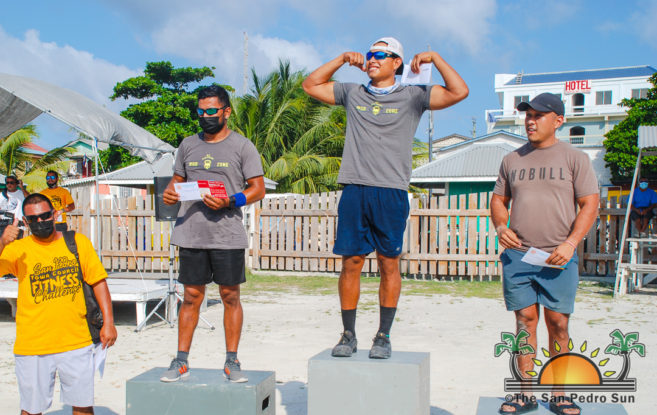 Ada Cordova received the special perseverance award.
The SPTC thanked everyone who participated and extended a BIG thank you to everyone who made the event possible. A HUGE recognition goes out as well to the sponsors of the event: SPIEZ Pharmacy, RE/MAX, Kristian and Marissa Murphy, Belize Fitness, Eni Gonzalez, Judy Crampton, Kate – Keller Williams Belize, Ambergris Seaside Real Estate, Train Station, Belize Caye Investment, Madisco, and LP Gas & Supplies.
Follow The San Pedro Sun News on Twitter, become a fan on Facebook. Stay updated via RSS