New Health and Travel Insurance for visitors is still a go; some stakeholders do not support it 
Saturday, February 5th, 2022
Despite the opposition of numerous tourism stakeholders to the government's plan to require health and travel insurance on visitors, this new requirement is expected to come into effect on February 15th. The new requirement even applies to those with their own health and travel insurance. This new insurance will be available for purchase via an online portal still in the works or at any country's entry point. The cost is US$18 for coverage up to US$50,000 in medical expenses related to COVID-19 and up to US$2,000 for lodging at the mandatory quarantine. The policy also makes provisions for trip cancellations, which may be necessary if someone falls ill with the virus.
Although many say this plan is a win-win situation for both travelers and hoteliers, over a dozen influential hotels countrywide say it could affect tourism. One of the main concerns is the issue with forcing travelers to purchase additional insurance from a Belizean provider when they already have international health and travel insurance. According to Minister of Tourism Honourable Anthony Mahler, his government is trying to help protect the industry. He pointed out that other countries worldwide mandate travel insurance to visit them.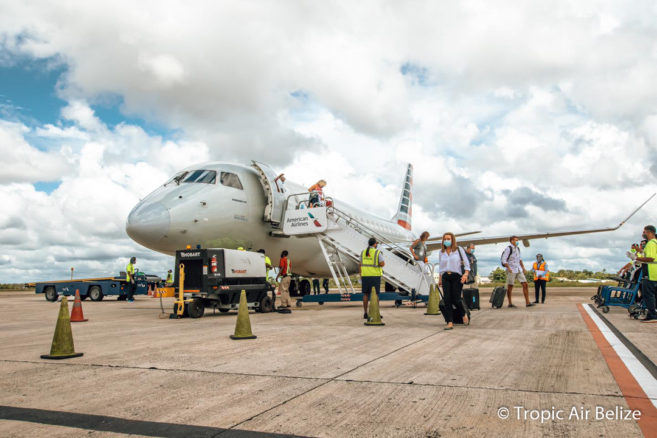 Only one company to benefit from the new plan
Mahler discarded the suggestion that exclusivity had been given to one Belizean insurance company to provide such service. "We have opened it up, and as long as the international provider meets our requirements, then they can participate here as well," said Mahler. The minister explained that visitors are to purchase this additional policy when traveling to Belize because this insurance covers cancellation, unlike the usual health and travel insurance most travelers are enrolled in. If one of these international providers covers cancellations, that insurance will be accepted once the Belize Tourism Board approves it. Mahler added that when the Omicron variant infections started in Belize, there were many cancellations and many properties had to refund their guests, creating a strain on the tourism industry.
The new policy will be temporary. When the COVID-19 pandemic becomes a thing of the past, so will this new travel requirement to Belize. In the meantime, to protect both stakeholders and travelers, this new policy will aim to lift the financial burden of both parties in the case that a guest/tourist becomes infected with the disease. As is the rule, COVID-19 positive persons cannot leave the country and must quarantine for a maximum of ten days. This additional stay is an added expense for the traveler, but the cost is covered with this new health and travel insurance.
Follow The San Pedro Sun News on Twitter, become a fan on Facebook. Stay updated via RSS