2017 Hurricane Season is expected to be very active
Friday, June 2nd, 2017
The 2017 Atlantic Basin Hurricane Season officially started on Thursday, June 1st, and meteorologists are predicting a very active season. A total of fourteen named storms, are expected this season, with seven turning into hurricanes and three of them expected to turn into major hurricanes.
The hurricane season runs from June first through November each year, and according to Chief Meteorologist at the Belize Meteorology Service, Catherine Cumberbatch, the predictions are alarming. Normally the season consists of about 12 named storms, four hurricanes and two major ones. "There were two main ingredients that were factored into coming up with an above normal forecast," she explains. "One was the Enzo Paci Phenomenology in the Central Pacific, which defines if we are going to have an El Niño event or not. Second was the warmness of the North Atlantic Ocean."
National Emergency Management Organization (NEMO) and Red Cross agencies countrywide have reportedly starting making preparations. Hurricane shelters have also reportedly been inspected and identified.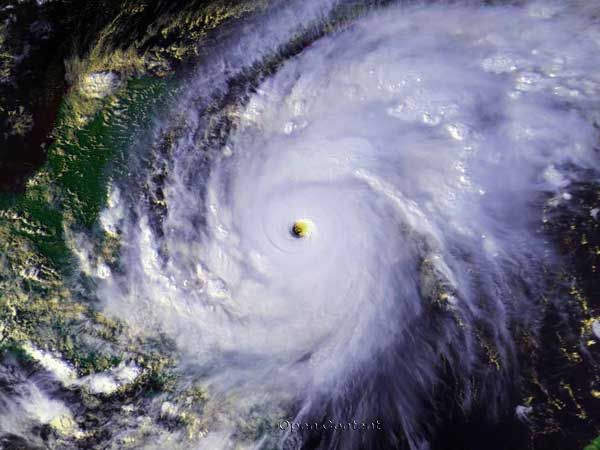 The general public is advised to make preparations as early as possible in the event of a storm. Some helpful hurricane preparedness tips include: listen to Belize Hydromet and other agencies for critical information from the National Weather Service (NWS), check your disaster supplies and replace or restock as needed, bring in anything that can be picked up by the wind, close your windows, doors and hurricane shutters (if you do not have hurricane shutters, close and board up all windows and doors with plywood), turn your refrigerator and freezer to the coldest setting (keep them closed as much as possible so that food will last longer if the power goes out), turn off propane tank, unplug small appliances, and fill your car's gas tank. In addition, it is important to create a hurricane evacuation plan with members of your household. Planning and practicing your evacuation plan minimizes confusion and fear during the event. Contact local authorities to learn about a community's hurricane response plan. Plan routes to local shelters, register family members with special medical needs and make plans for your pets to be cared for. It is critical for all residents to obey evacuation orders, especially in areas in Belize that are prone to flooding.
To learn more, visit nemo.org.bz, call telephone number 822-2054/0995/0153, or email [email protected]. You can visit NEMO representative in San Pedro Vanessa Parham on Coconut Drive from 9AM to 5PM Monday to Friday.
Follow Belize Hydromet at www.hydromet.gov.bz/.
Follow The San Pedro Sun News on Twitter, become a fan on Facebook. Stay updated via RSS