Wolfe's Woofers: Magic Cenote
Saturday, June 16th, 2018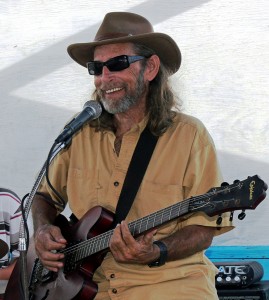 "Howard, it's way too hot out here."
"Yes, dear," the tourist's husband said.
"The mosquitos are terrible and I saw a big spider a while ago. I think we've already visited every Maya ruin in Belize. I want to go back to the hotel."
"Marge, we're in a group. We can't leave until the tour is finished."
Tico, our Belizean guide at the Santa Rita ruins, led us down a path into the jungle surrounding the ruin. We came to a spot with a huge hole in the ground.
"This is very special place," he told us. "This is a cenote—an underground pool of water."
"We've seen cenotes," the tourist, Marge, said. "One hole in the ground is like any other."
"The ancient Maya considered this one sacred and made sacrifices here," Tico said. "They believed that if they sacrificed something the gods would grant their wishes. Even today people come here to toss coins into the cenote and make a wish."
"Can we try it?" Marge's husband asked.
"Sure, but you must be very careful," Tico said. "This cenote is part of an underground stream with a strong current. If you fall in, it will carry you away."
"I want to try it," Howard said.
"Hold my purse, Howard," Marge said. "I'll throw the coin for you while you take a picture of me."
Marge walked to the cenote and posed for the picture, then threw the coin with all of her might. As she took the step to throw, she tripped on a stone and plunged head first into the cenote and disappeared.
"That's incredible!" Howard said. "It works!"
Follow The San Pedro Sun News on Twitter, become a fan on Facebook. Stay updated via RSS