Children from the Inspiration Center visit the Belize Zoo
Monday, December 19th, 2016
It was a wonderful Christmas treat for children from the Inspiration Center, who, along with their siblings, caretakers and center staff, got to visit The Belize Zoo on Friday, December 16th.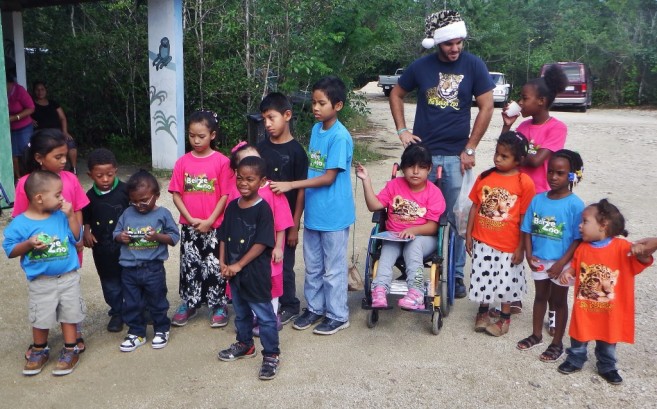 Headquartered in Belize City, the non-governmental organization does exceptional work in providing services to children living with disabilities. Thanks to the help of generous sponsors, the children experienced the magical excitement of the zoo as an early Christmas gift.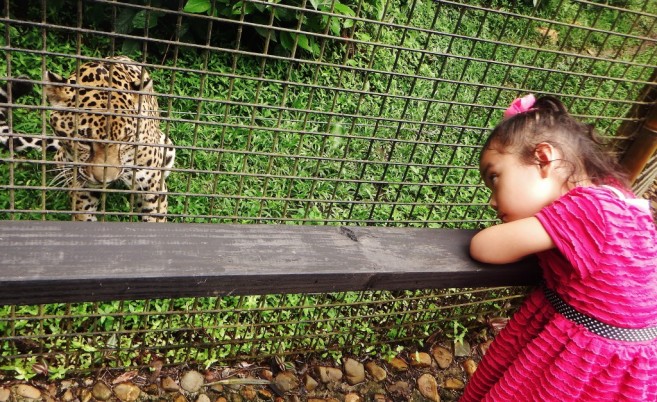 Upon their arrival to the zoo, the children were warmly welcomed by the zoo's friendly staff. It was a joyful day, as the children got to feed and interact with some of the country's native animals such as jaguars, parrots, deer and even the national animal, the tapir! The children's expressions were priceless, and their big beaming smiles lit up the zoo.

Hungry tummies were well fed at lunchtime, with yummy burgers and fries provided by Cheers Restaurant. For dessert, there were fabulous cupcakes, as well as goody bags containing chocolate, brownies and cookies from the Belize Chocolate Company in San Pedro Town.
At the end of the trip, each child received a Zoo t-shirt and books, courtesy of generous sponsors.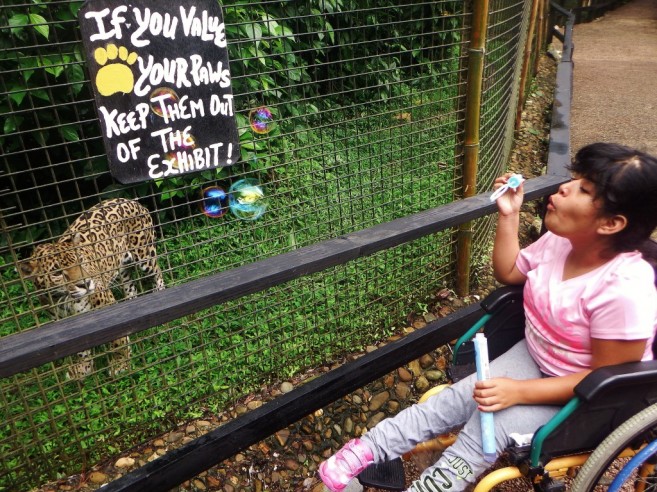 Colette Kase, who helped organize some of the days' events, said it was simply a magnificent day. "It was a special day that will be remembered by everyone, when some of the cutest children in the world, visited the best little zoo in the world. Special thanks must go out to The Belize Zoo and their staff for being such generous and kind hosts," said Kase.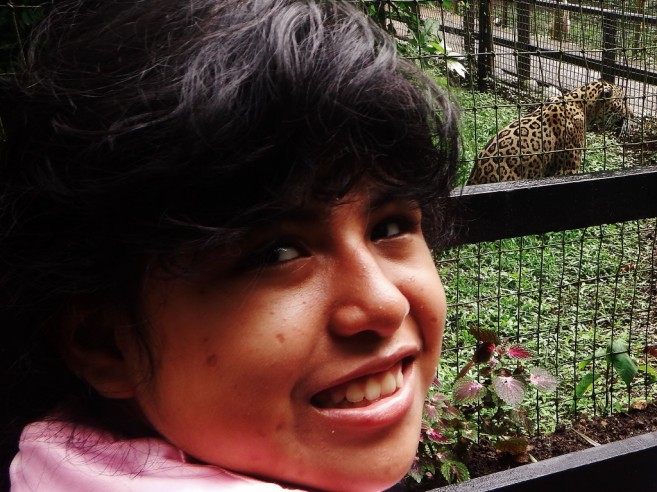 The field trip wouldn't have been possible without the support of many businesses and individuals that contributed: Premiere Charters and Tours, who donated a bus and driver for the day, Blue Water Grill, Star's Island Fantasy, Sol Spa, Marty Casado of Ambergris Caye.com, Magali Gabb, Tara McGregor, Clara Lee Arnold, and the Belize Chocolate Company. For more information on the Inspiration Center, you may visit their website at: www.inspirationcenter.bz
Follow The San Pedro Sun News on Twitter, become a fan on Facebook. Stay updated via RSS