Fire Department warns residents on the threat of Bush Fires
Friday, July 24th, 2015
The dry season is here and with it come bush fires due to the intense heat. The first bush fire of the season happened on Tuesday, July 21st in the San Pablo Area at around 6:15PM. It started in an area where debris, dried leaves and wood had been piled up. The quick response of residents in the area and the San Pedro Fire Department (SPFD) had the fire controlled and extinguished in no time. While the SPFD did not determine the cause of the fire, they are alerting residents that areas like this are prone to randomly catch fire, especially during the month of June to September.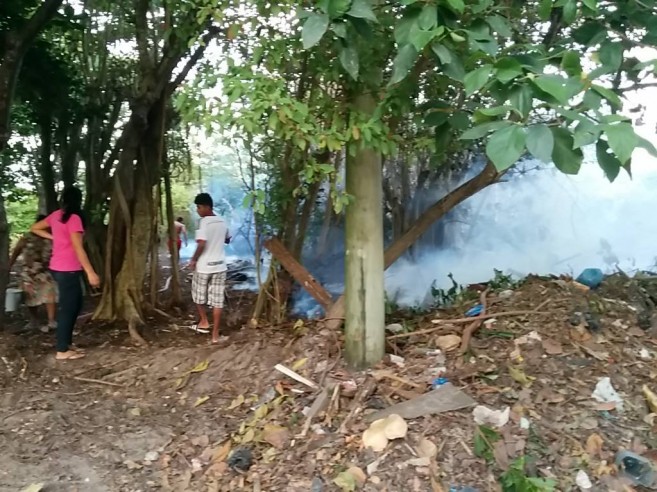 Bush fires are typically ignited due to extreme heat and dry condition, and, if not controlled, can have devastating effects and pose serious health threats. Improper garbage disposal also adds to the threat, as paper, fabric and plastics are highly flammable materials. A bush fire can burn quickly and be devastating if not detected and extinguished. They can be caused by lightning, being deliberately lit or started accidentally. A bush fire can destroy homes and buildings, devastate crops, and threaten the lives of people and animals. The smoke associated with these bush fires has the potential to irritate eyes, trigger prolonged coughing spells and cause respiratory distress or breathing problems.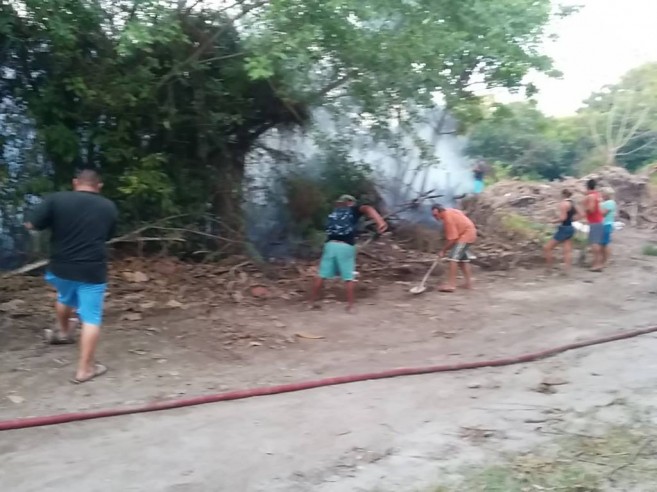 According to fire fighter Irvin Rudon, residents can take simple steps to prevent bush fires. "To reduce the risk, we encourage residents to keep empty and residential lots clean. Mowing the grass regularly, removing dried foliage, storing flammable fluids indoors and to properly dispose household garbage. Residents should also be equipped with water hoses in case small fires break out at home. For those persons that live close to a bushy area, ensure that at least 6ft buffer between your home and the bushy area is completely cut down. This is done in case a fire erupts in the bushy area, it will not reach your home, because the material needed to fuel the fire will be eliminated," said Rudon.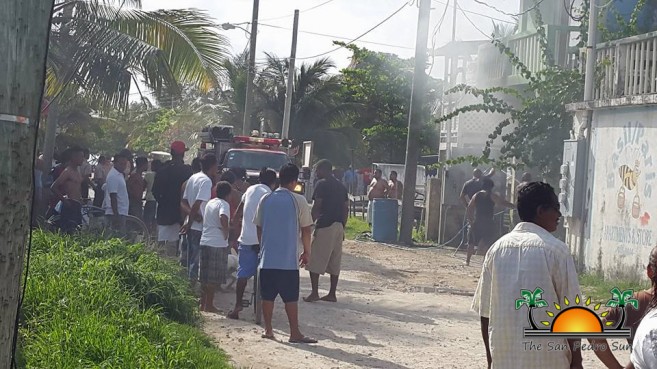 On another note, SPFD would also like to report a minor fire that took place in the Boca del Rio Area. On the morning of Monday, July 20th at around 8AM when a golf cart parked in a residential driveway caught on fire. The vehicle caught on fire due to a leak, but was quickly put out by residents and SPFD personnel. No one was injured in the incident.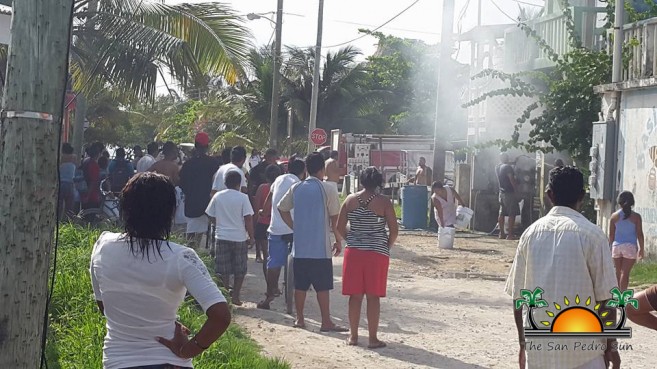 If a bush fire or any type of fire starts in your area immediately call the San Pedro Fire Department at 206-2372.
Follow The San Pedro Sun News on Twitter, become a fan on Facebook. Stay updated via RSS