Coconut Leo's house burns down in San Pedrito
Thursday, July 12th, 2018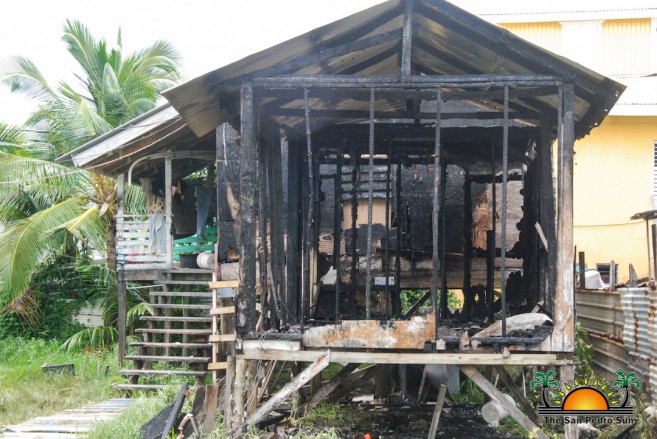 On Sunday, July 8th, another fire in San Pedro Town left an islander without a home. The fire victim is Leo Martinez, popularly known as Coconut Leo of the San Pedrito Area, who is admired on the island for his Bob Marley interpretations, acrobatic skills, and coconut tree climbing exhibitions. His house had no electricity and Martinez suspects arson, however, police have no information suggesting it was deliberately set on fire.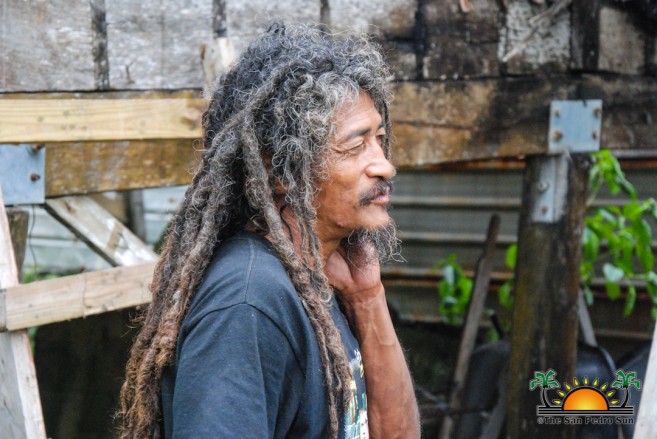 Coconut Leo lost everything in the fire, which reportedly started shortly after 11PM. Leo said he left home around 8PM and a few hours later he received a call that his house was burning. He indicated that there was nothing inside the house that could cause a fire and believes that someone is responsible. Coconut Leo said that he does not have enemies and cannot tell of anyone who would want to harm him.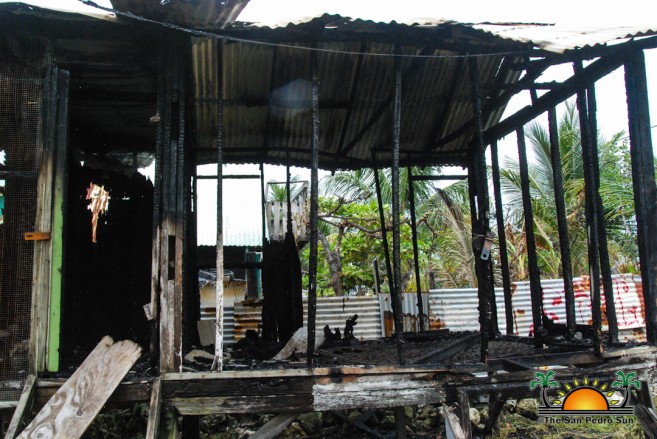 He credits the quick response of the San Pedro Fire Department and his neighbors, who rapidly contained the flames from spreading to other nearby houses. A wooden house in front of Martinez' was beginning to catch fire, but was quickly extinguished, while a water cistern belonging to a family living across from Martinez was damaged.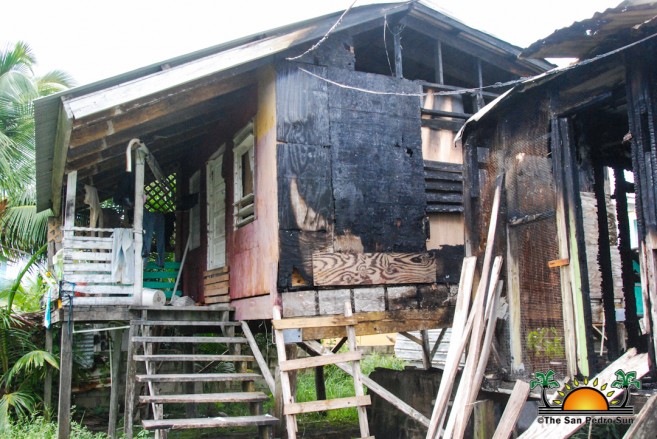 Coconut Leo is hopeful that things will get better and his house will soon be rebuilt. "It might take some time, but I trust in the generosity of the island. I will get back," he said.
As authorities on the island continue their investigation, anyone wishing to help Coconut Leo can contact him at phone number 634-8029.
The string of fires affecting San Pedro Town began on June 12th, when a tragic fire in the Escalante Sub-division destroyed two houses and claimed four lives. On July 1st, near midnight, a small wooden structured in the San Marcos Area south of San Pedro Town, was gutted leaving a single-family homeless. The homeowners were out of the country at the time of the blaze. Two days later, a fire was successfully extinguished at a newly opened deli on Pescador Drive. Neighbors and even personnel from a nearby beach resort responded to the fire alert with a bucket brigade, hoses and fire extinguishers. The damages inside the deli were declared superficial and according to a report from the National Fire Service, the fire has been ruled an accident.
Follow The San Pedro Sun News on Twitter, become a fan on Facebook. Stay updated via RSS