Tourist is bitten by shark while scuba diving
Sunday, July 4th, 2021
This may be the first known shark attack off the coast of San Pedro Town, Ambergris Caye, an unprecedented incident that left an American male tourist with an injured hand. On Saturday, July 3rd, while on a diving tour in an area outside the barrier reef known as 'Tackle Box,' a diver was bit on his left hand by what was described to be a bull shark, although others believe it was a reef shark.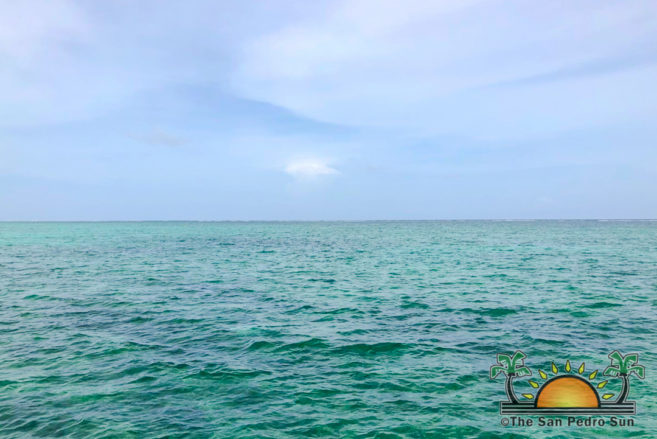 According to a report, the tour operator contacted Rickilee Response and Rescue or Triple R around 11AM on Saturday. The tourist identified as 38-year-old John Burnette Hollingsworth by the first responders, was observed with a towel wrapped around his left hand. Upon assessing the injury, it was confirmed to be a shark bite. He was treated at the Dr. Otto Rodriguez San Pedro Polyclinic II, where a tourniquet was applied to stop the bleeding. An X-ray examination determined no significant damage to the bones. Dr. Joshua A. Canul said he spent over two hours working on Hollingsworth hand. A section of his palm and skin from two of his fingers was reportedly ripped off by the shark's bite. The wound was treated with internal and external stitches.
The diver was advised to seek further medical treatment when he returns to the US. Dr. Canul said the patient will be able to use his hand again as the shark attack did not result in a serious injury.
What caused the attack?
It is unclear what caused the shark to attack the diver. The unfortunate event has been labeled as 'unexpected' as this has never happened before. It is suspected that it was a reef shark, as a bull shark would have done much damage.
Tackle Box, the diving site, is known for reef, lemon, and bull sharks and is popular with divers. Normally, tour guides/dive instructors would throw food in the water to chum the sharks. If this was done when the divers were in the water, it could explain the shark attack. However, the tour operator claims they were not chumming the sharks, and the incident is said to be an unfortunate and unforeseen incident.
Diving off Ambergris Caye and other parts of Belize is considered safe, and lovers of the underwater world should not be concerned. The surrounding waters off Ambergris Caye offer some of the best diving sites in the world, like Robles Canyon, Mexico Canyon, Hol Chan, and many more.
Follow The San Pedro Sun News on Twitter, become a fan on Facebook. Stay updated via RSS