San Pedro House of Culture debuts 'Village Life in San Pedro' Photo Exhibit
Friday, May 8th, 2015
A new month-long photo exhibit has opened at the San Pedro House of Culture (SPHC) and it features scenes from the island's younger years. The exhibit is by none other than professional wedding photographer Kay Scott who has been living on the island for over three decades. In her time here, she has captured stunning time lapses of the simple village life which was once San Pedro. Together with the San Pedro House of Culture, Scott organized an exhibit of over 70 pictures that was open to the public for viewing on Thursday, April 30th.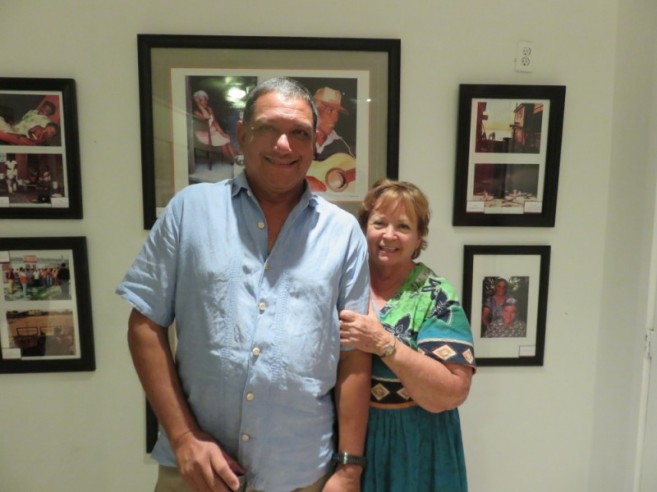 Titled "Village Life in San Pedro", the exhibit features photographs from as far back as 1982 when Scott first visited the island. At the opening ceremony, Scott reminisced on the scenes of San Pedro that made her fall in love with the island. Most of Scott's pictures show a time before tourism became the island's top industry, when fishing was the main way of life in San Pedro. The nostalgic pictures take you back to a time of sandy streets and wooden houses, before golf carts and even cable television.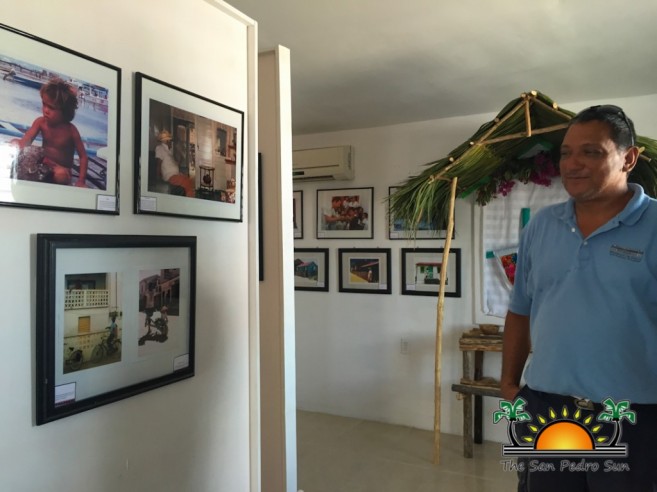 According to SPHC Administrator, Guillermo "Mito" Paz, the exhibit serves to remind the public of the history of San Pedro. "This is an exhibit like no other. Back in the 1980's not many people had a camera, so there are few pictures of how the island used to look. I believe Scott has the largest collection of photos from San Pedro in the old days. We are happy that she has allowed us the opportunity to display her work for the viewing pleasure of both residents and visitors," said Paz. He encourages everyone to come out and view the photographs, and be reminded of the humble beginnings of what is today, Belize's tourism mecca.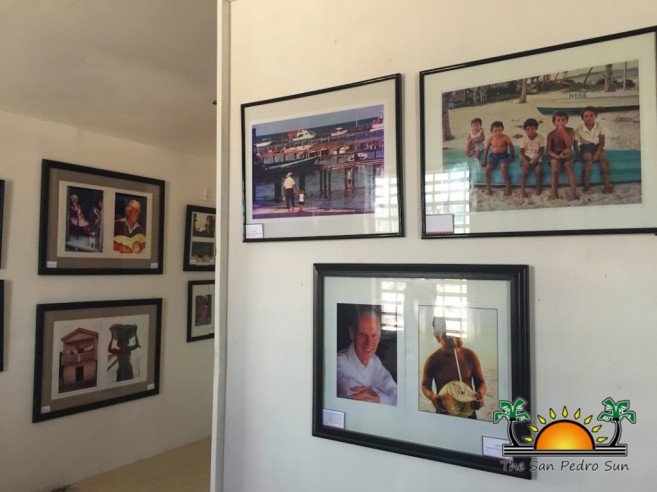 Those who came out to the event enjoyed a fun night mingling with Scott herself. Many of those in attendance shared stories of the memories brought back by the photographs. The Village Life in San Pedro photo exhibit is open till the end of May 2015. Those wanting to view the photographs can visit the SPHC on Angel Coral Street during normal working hours for free.
The SPHC would like to extend thanks to all those that have made the exhibit a possibility including Rojo Lounge and Beach Bar, Fido's Restaurant and Bar, Island Time Restaurant and Bar, Lil's Treasure Chest, Wild Mango's Restaurant, The San Pedro Town Council, Tula Ayuso, Ofel Guerrero, Davin Gonzalez, Tala Harmouch, Iraida Gonzalez, The Palms Condominiums, Wil Nuñez and especially Kay Scott.
Follow The San Pedro Sun News on Twitter, become a fan on Facebook. Stay updated via RSS