Increase in the Control Price for Plantation White Sugar
Sunday, December 13th, 2015
Press Release – Belize Bureau of Standards – December 4, 2015 – The Ministry of Economic Development, Petroleum, Investment, Trade and Commerce, in collaboration with the Ministry of Agriculture, hereby informs the general public that effective January 1, 2016, Plantation White Sugar will retail at a maximum price of 75 cents per pound countrywide. A Statutory Instrument has been signed by the Minister responsible for Supplies Control dated December 4th, 2015 to give effect to this increase. While the GOB has maintained the controlled prices for sugar for more than a decade, this increase of 25 cents per pound is to allow the industry to earn a fair price in comparison to other producers in the region.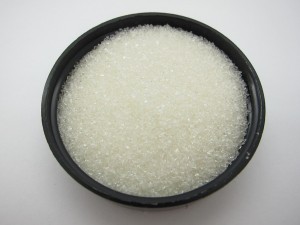 The Ministry reiterates that this price change becomes effective on January 1, 2016 and merchants are hereby warned to desist from adjusting retail prices before the above mentioned date. Furthermore, Sections 15 and 16 of the Supplies Control Regulations requires every retailer of any priced controlled goods to display for public viewing a list of approved maximum retail prices as well as clearly mark the retail price on the packaging of such price controlled goods offered for sale. The public is also advised that there is sufficient sugar in stock and all parties along the distribution chain are warned not to hoard sugar in an attempt to earn a price windfall from consumers.
Failure to comply with the Supplies Control Price Regulations will result in imprisonment for a term not exceeding six (6) months, a fine of one thousand dollars ($1000.00), or to both such term of imprisonment and such fine.
For further information please call the SCU at 822-2665 or email at [email protected] / [email protected] should you have any questions or concerns.
Follow The San Pedro Sun News on Twitter, become a fan on Facebook. Stay updated via RSS