European Union's sugar prices drop
Saturday, November 25th, 2017
The international sugar prices have decreased in the new sugar crop season, which has the Belize Sugar Industry (BSI) concerned. The price decrease came into effect in October of this year, due to the end of the European Union's (EU) quota system. As the leading refining industry of processed raw cane sugar, the EU previously purchased the product from Belize at a preferential price.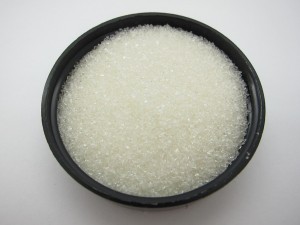 The European Union was the only sugar industry that was subjected to a quota system. It was introduced with the first rules on the sugar common market organization (CMO) in 1968, along with a support price for producers at a level significantly above the world market price. The quotas system helped raw sugar-producing countries achieve various goals in the sugar sector.
"We saw a small decrease in the prices, I don't think it was that bad since we expected a higher decrease," said Chairman of the Sugar Cane Production Committee Dr. Carlos Itza. He believes that the only way that they will be able to compete with the international prices is for farmers to produce more efficiently at a lower price.
Itza believes that the millers are very efficient as they propose several mechanisms for processing of sugar as well as to expand their storage capacity. "All those are very significant contributions done by the miller in order for us not to lose," he said.
Chairman Itza states that the farmers are not ready as yet for a major decrease in the international price, but the association is working on developing strategies to prepare them for the upcoming sugar crop season.
Follow The San Pedro Sun News on Twitter, become a fan on Facebook. Stay updated via RSS