Letter to the Editor: San Pedro Lobster Festival says thank you!
Saturday, June 30th, 2018
To our lovely community: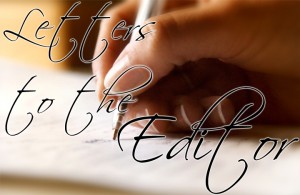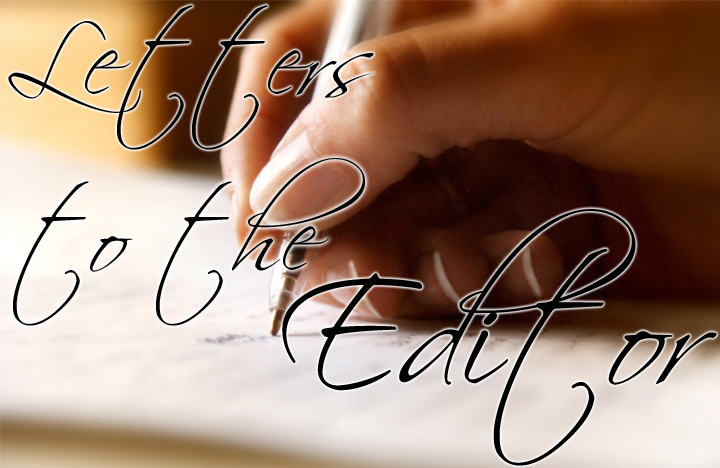 The San Pedro Business Association and the San Pedro Lobster Festival Committee would like to give a heartfelt thanks to each and every person and business that helped make the 12th annual San Pedro Lobster Fest a huge success!! This event would not be possible without the many volunteered hours and generous donations from the community.
It takes the entire community, countless hours, days and months to come together to make this festival one of the best events in Belize. The goal of the festival is to welcome the opening of the lobster season and to bring in more tourists as the slow season begins. We have seen that for the past few years during the month of June, there has been an increase in the number of tourists visiting the island during Lobster Fest.
Each year we do our best to improve and expand the festival in positive ways. This year's Lobster Crawl was a success with visitors making their way to each event to get their passport stamps. We are pleased that the venues have come with interesting ways to attract and entertain everyone making this part of the festival truly unique.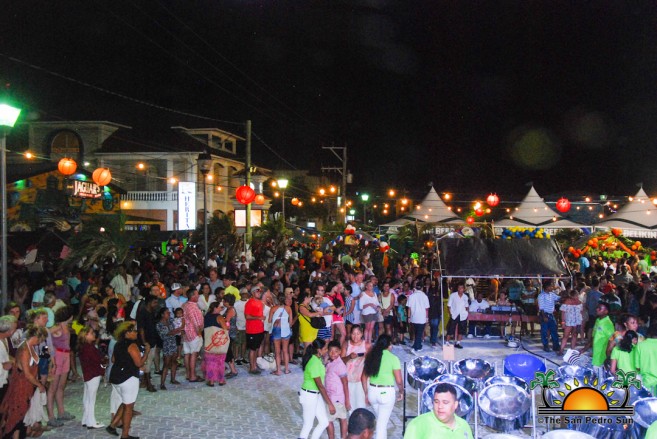 This year's block party was our largest ever! We had 18 booths that were all creatively decorated and stocked with interesting cocktails and amazing lobster dishes. One thing that makes us the proudest is the quality and creativity of the lobster dishes that the participants presented. The dishes ranged from Lobster sushi to lobster ravioli, to bacon wrapped lobster and lobster corn dogs!
Finally, we need to say that it is through the generosity of the organizers, sponsors, participants, and attendees that the festival is able to survive and succeed. THANK YOU ALL for your great support!!
Please look forward to big changes for next year's festival as plans are already on the way!!
Organizers: San Pedro Business Association, Rebecca Arceo/San Pedro lobster festival committee, Elito Arceo/Seaduced by Belize Ltd., Peter Lawrence/Caribbean Villas/Pedro's Inn, Jacqueline & Adam Feldman/The Truck Stop. Grand Sponsors: San Pedro Business Association, Belize Tourist Board, San Pedro Town Council, B & B Beverages Ltd. (Bowen Company), Seaduced by Belize, Pedro's Inn/Caribbean Villas. Events Sponsors: Amber Beach Bar & Grill, Pirate's Not-So-Secret Beach Bar & Grill, Estel's Dine by the Sea, The Dive Bar, Pirate's Treasure Restaurant & Bar, Stella's Sunset, Crazy Canucks Beach Bar, Mesa Café, Pineapple's on the Beach/Ramon's Village Resort, Belize Chocolate Company, Pedro's Pizza/Pedro's Inn, 12 Belize gift shop, Rain Restaurant & Rooftop Terrace, Palapa Bar & Grill, The Truck Stop. Booths: San Pedro House of Culture, San Pedro AIDS Commission, Print Studio, Coral Reef Ed-Ventures, BTIA San Pedro Chapter, Belize Tourist Board, Caliente Restaurant, Estel's Dine by the Sea, The Dive Bar, Crazy Canucks, Pedro's Pizza, Amber Beach Bar & Grill, Pier 366 Steak House, Dianita's Takeout, Pirate's Pizza, Jyoto restaurant, Juice Dive, Paco's Tiki Bar, Pirate's Treasure restaurant & bar, Pineapple's Restaurant/Ramon's Village, Sandbar Restaurant, Fido's Beach Bar & Grill, Aji Tapa Bar, Croc's Sportsbar & Triple R Rescue Group. Lobster Crawl Sponsors: Ramon's Village, Diamond Lodge Boutique Bed & Breakfast, Tropic Air, Fido's beach bar, Jordana's Art of Touch Spa, Toucan Gift Stores, Rain Restaurant, Palapa Bar & Grill, Ultimate Golf Cart Rental, Blue Water Grill, Seaduced by Belize, Pink boutique, Pirate's Pizza, Belize Chocolate Company, Traveller's Liquors, Chuck & Robbie's, Sandy Toes Beach Bar. Friendly Sponsors: Atlantic Bank Ltd., Sunbreeze Hotel, San Pedro Belize Express
*Judges for meal, drink & best booth competition and DJ David Marin.
Follow The San Pedro Sun News on Twitter, become a fan on Facebook. Stay updated via RSS