Town Council tells businesses recently granted restaurant liquor license to close until properly vetted
Thursday, October 29th, 2020
Under the current Statutory Instrument (SI) No. 136 of 2020 Quarantine (prevention of the Spread of Infectious Disease) (COVID-19) Regulations, only establishments that serve food can be open, and alcohol consumption is only allowed if customers are having a meal. On the island, many restaurants and bars have operated under one Publican's Special license. It now seems that this liquor license only applies to bars, which are not allowed to open under the current SI. For businesses that operate both as a bar and restaurant but are now limited to function solely as a restaurant, the San Pedro Town Council now requires them to obtain a Restaurant liquor license. Many on the island have recently received the necessary license and are conducting business like a restaurant that only serves alcohol with a meal.
Following a meeting on Tuesday, October 27th between members of the San Pedro Town Council (SPTC) and representatives of the local health authority, licensing board, and police department, it was agreed that establishments who recently obtained a Restaurant license, but were not inspected by the required health and safety officials, should be closed until Monday, November 2, 2020. According to the Mayor, once they are approved, they can reopen. The inspection will focus on ensuring that applicants have the adequate facilities required for a full-service kitchen.
In an interview with Mayor Daniel Guerrero, he weighed in on reports that businesses in the past had operated as restaurants and bars under one Publican's Special License. He said that was wrong, as each license is different from the other. He explained that Publican's Special licenses are only for bars and that if an establishment wants to operate as a restaurant, a Restaurant License is needed. Under a Publican's Special license, the establishment can stay open until midnight, while under the Restaurant license, only until 10PM. He explained that under the current SI, it is illegal to operate with the two licenses. Thus, holders of a Publican's Special license cannot open but have the option to apply for a Restaurant license.  Some San Pedro businesses have already received their Restaurant license but were not duly inspected.
Mayor says it is up to the police to close illegally operating businesses
The Mayor added that they understand the current pandemic's difficulties and will work along with the business sector to remain operational. "We are not closing anyone; we are notifying them to cooperate with the Town Council not to open yet," said Guerrero. "If they open, the police will close them; that's the police's job," Guerrero said that when applicants visited the SPTC office to apply for a Restaurant license, they were notified not to open until Monday. He appeals to those in the process of getting approval not to open yet to avoid the problems. Guerrero further said: "I will help as much as I can. I want to help my people so they can get back to work – things are bad," he said.
He mentioned that the meeting's decisions were also influenced by a letter sent to him by the San Pedro Belize Tourism Industry Association (SPBTIA). In the letter, the SPTC asked that businesses in possession of both licenses, with a new Restaurant license, be allowed to suspend one (Publican's Special) and continue operating under their new Restaurant license during the vetting period. However, the Mayor reiterated that an inspection is necessary to validate the kitchen area, and the business is given the green light to operate as a restaurant. In their letter, the SPBTIA pointed out that the inspection for a Publican's Special license is the same as a Restaurant license, so those in possession of the Publican's Special license had already been inspected.
Police want to work with the people
The Sun was reliably informed that the police are here to support the public. Although there are inconsistencies in deciphering the current SI, they believe it is best to work with the community, especially when businesses have struggled for months. They confirmed that it is indeed illegal to hold more than one liquor license but could not explain how a restaurant and bar can legally operate under one or the other license. They reiterated that since bars work under a Publican's Special license, anyone holding that license should not be open now. It was also emphasized that serving snacks does not constitute the establishment as a restaurant.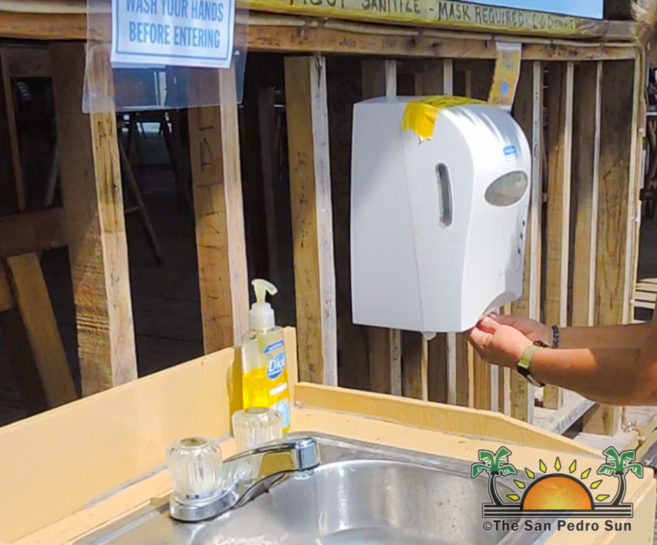 Established Restaurants can open 
Businesses operating as restaurants with the required license (and have been inspected) are not affected. They can continue running as usual as long as they follow the current COVID-19 regulations. Restaurants on the island are required to remove any stools/seats around their bar. They are now allowed to host more than ten persons based on their square footage, so long as they are maintaining six feet between tables.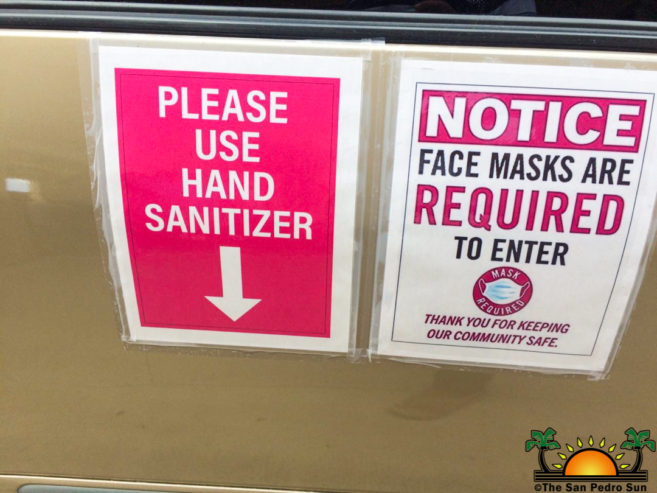 The SPTC regrets any inconveniences and appeals to the applicants to cooperate and follow the regulations to benefit everyone's safety.
At press time, Belize has confirmed 3,261 cases of COVID-19, with 1,133 still active. A total of 2,076 have recovered, and 52 have lost their lives since the deadly virus entered the country in March of this year. Currently, San Pedro Town continues with less than 40 active cases. The public is asked to continue practicing the safety measures: properly wash hands, wear masks when in public places, and practice social distancing.
Follow The San Pedro Sun News on Twitter, become a fan on Facebook. Stay updated via RSS