Belize Bank launches first 'digital wallet' E-Kyash application in San Pedro Town
Friday, August 6th, 2021
An online service that allows users to transfer money, purchase items, and pay bills online has been launched in the country by Belize Bank. This new platform is called E-Kyash and was initiated at their San Pedro branch on Friday, August 6th. E-Kyash is a first-of-its-kind in Belize's financial sector and has been well received on La Isla Bonita, with thousands of islanders already signed up for the service.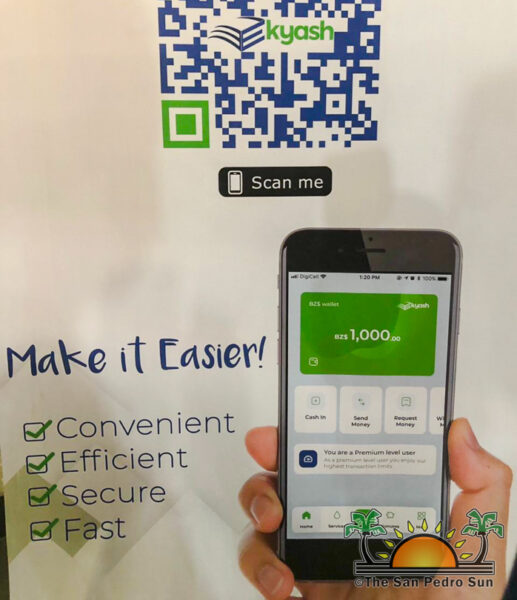 The premier platform for mobile payments online is targeting everyone in the population, including the youth. Deputy Chief Executive Officer at Belize Bank San Pedro branch Filipino Alario stated that the platform had exceeded their expectations. The application, which can be download to a mobile phone from the app store, has seen over 10,000 downloads in San Pedro. According to Alario, over $40,000 in transactions have taken place within the past 24 hours. "The application is effortless to follow, it's very simple, and you do not need to have a bank account to access its services," said Alario. This means that even students who may not be of the age to apply for a bank account can benefit from E-Kyash. They can receive monetary transactions and debit them at the participating establishments where E-Kyash will be available. These places will have a sticker identifying them as participating E-Kyash outlets.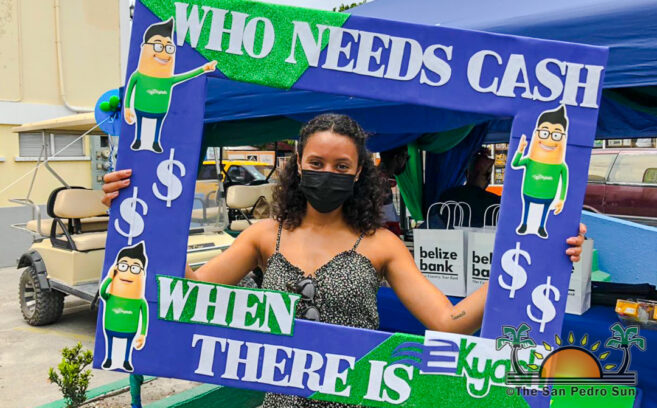 The digital wallet's benefits will allow users to be able to do the following:
Supports both Businesses to Customer and Business to Business payments
Enables users to make QR (Quick Response)-based payments
Enables public utility bill payments
Enables the convenience of funding wallet balance via cash payments at retail operators
Allows for salary payments directly to employees' E-Kyash wallets.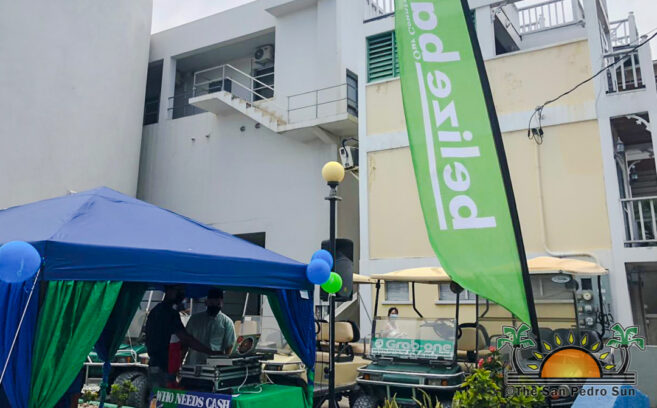 Announcement of this digital wallet service was made in March of this year, when Wallet Factory, an enterprise-grade platform for up-to-date mobile financial services, announced an agreement with Belize Bank Limited to build a fully functional mobile payment ecosystem for local end-users, merchants, and retailers.
The mission of the collaboration is to improve financial services in the Central American and Caribbean regions. According to a United Nations survey, these regions lack robust digital instruments and mechanisms for strengthening economic insertion rates. The Wallet Factory and Belize Bank collaboration aim to push the boundaries for unbanked customers in the region by offering a brand new digital wallet solution, the E-Kyash platform.
This new service will lead a financial inclusion strategy across Belize by proposing an easy-to-use and convenient solution for end-users and merchants to perform daily transactions.
Anyone needing more information can visit their nearest Belize Bank branch. In San Pedro, Belize Bank is located near the end of Barrier Reef Drive. Although several businesses have already signed up with the new service, the bank invites other establishments to take advantage of this opportunity and make transactions for them and their customers a smooth procedure.
Follow The San Pedro Sun News on Twitter, become a fan on Facebook. Stay updated via RSS