Belize Bank and American Express formalize partnership in Belize
Thursday, January 19th, 2023
On Wednesday, January 18th, the Belize Bank Limited, and American Express partnership was made official at an event celebrated at the Alaia Hotel south of San Pedro Town. The agreement now allows American Express cardholders to process transactions in Belize following a contract with Belize Bank.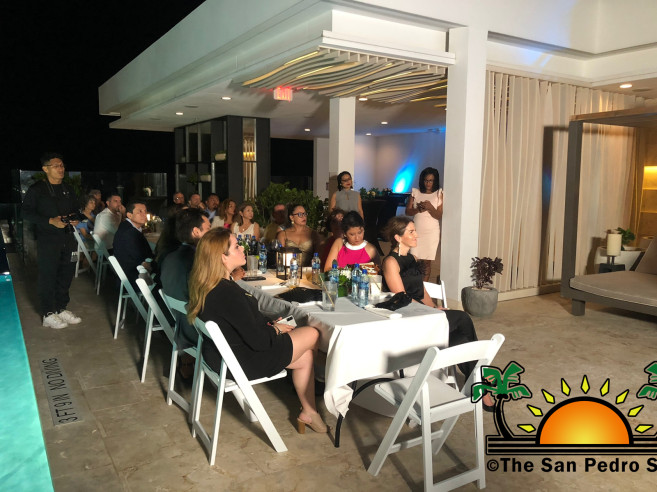 According to Belize Bank, the collaboration aims to contribute significantly to the Belizean economy through tourism, as over 75% of tourism comes from the United States of America. The launch of American Express in the country saw a list of guests, including island stakeholders and government officials. The official ceremony at the rooftop restaurant and bar of Alaia included a welcome address by Belize Bank's Executive Chairman and Chief Executive Officer Filippo Alario. He noted that global players often overlook Belize because of the country's size and population. "This partnership is for the benefit of your clients and our clients. This initiative can fit into expanding existing channels because American Express was in Belize before. We had to break up to get stronger in the market," he said. Alario added that their relationship with American Express is a transformative change for the better.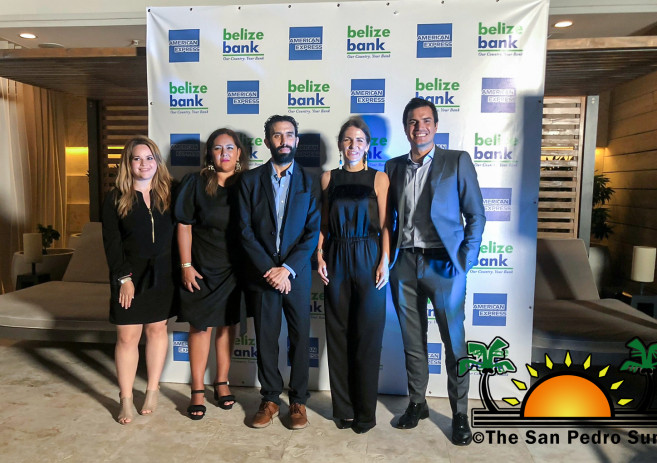 Rene Centeno, the Head-Global Commercial and B2B Products at American Express said the company is doing its best to expand. The plan is to be accepted by every merchant despite the size and the industry. "In the past, Belize Bank was the first bank in this country to process American Express transactions under a different model, a third-party model. With this new certification/agreement, the idea is to have them manage the transactions directly with the client," said Centeno. There will be no need for a third-party partner organization.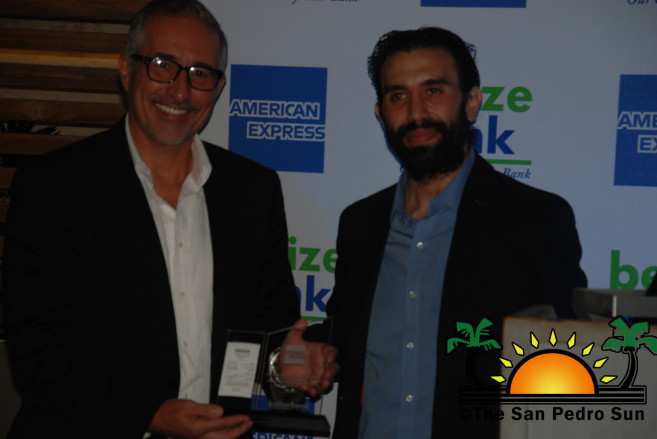 To discuss the benefits of growing businesses via this partnership, the Belize Bank, Agata Ruta, Chief Executive Officer, noted that the processing costs would decrease. Ruta stated that processing transactions would be more convenient and done from one point of sale machine instead of using a separate device for American Express only. According to her, this will further enhance customer service in the hospitality industry. Another benefit to having American Express back in Belize is the marketing opportunities. "American Express will be reaching out to their cardholders in the United States advising about this partnership, who is accepting American Express, where they can go to, and where they can redeem their benefits for using the card," said Ruta. According to her, this should boost the number of visitors to Belize, benefiting the national economy.
Before the event ended, General Manager at the Belize Bank Business Banking Center, Monica Daryanani spoke about building mutual, beneficial business banking relationships. "Our goal is to provide our merchants with knowledge, value, and reliable service and support them at every stage. We provide 24/7 on-call services and have countrywide business managers dedicated and assigned to each merchant." Daryanani said they would work with their merchants and asked them not to hesitate to contact the Belize Bank team for assistance. A reception for the guests preceded the event.
For merchants wanting to learn more or how they can sign up, contact one of Belize Bank's Sales and Business Development Managers in your area by emailing [email protected]. Information can also be found on their website www.belizebank.com.
Follow The San Pedro Sun News on Twitter, become a fan on Facebook. Stay updated via RSS