Do we speak, or hide the truth?
Sunday, December 2nd, 2012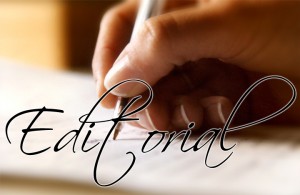 In July, 2010 in an interview with Channel 7 News, the then Minister of Police, Hon. Doug Sing conceded that the police department was plagued by corruption. Singh stated, "I think the primary, if I can identify a primary problem, is a problem of confidence and a problem of trust between the public and the police department and I start there, it may look like a little issue but it's a tremendous issue because everything leads to that, or that loss of confidence is as a result of a lot of malfunctions throughout the system. There are several reasons for that loss of confidence: corruption within the department. If we are unable to do something about that I think we will never be able to get the public confidence to a certain level."
On May 18, 2011 Channel 7 News reported that an unidentified senior police officer was under scrutiny after he tried to deposit $1,600US in counterfeit notes at a Belize Bank branch. The sergeant, who was attached to the Special Branch, went to the bank to try and deposit the money in to his account. As per procedure, bank personnel called the police at the sight of 16, one-hundred US dollar notes – all which tested positive as counterfeit. According to the report officers from the Crime Investigation Branch unit responded and found the well-known officer. They collected his ID, his deposit slip and the money but did not arrest or detain the Sergeant – which is a departure from procedure. Typically, when such situations occur, the person with the counterfeit would have his or her home searched and they would be questioned at some length, pending charges of possession of counterfeit currency. The officer returned back to work and was never charged for the offense.
On Sep 17, 2012, Channel 5 Belize aired a story asking, "Will alleged corruption list lead to 56 cops being dismissed?" The story read, "A two page document, labeled as top secret and making serious allegations against police officers, has the department in a major upheaval. The memorandum, dated June twelfth, is purportedly signed by the head of the Special Branch and addressed to the Commissioner of Police. The subject of the memorandum centers on allegations of corruption by police officers who were said to be monitored by the special branch and considered persons of interest. The top secret memo does not specify what corrupt practices the officers are allegedly involved in, but it lists the names of fifty-six serving officers of various ranks. These include two senior superintendents, four superintendents, two assistant superintendents, two inspectors and ten sergeants, corporals and police constables including one woman police constable. Some officers have been making contact with attorneys to say that they have seen the list and that their names appear among the fifty-six. Public and police procedures require that officers who are accused of wrong doing or corruption are to be formally placed on interdiction which means that they have to be removed from their positions and sent home until investigations are completed to substantiate the allegations. Before that happens, however, they would have to first receive a formal letter of interdiction or discipline in order to mount a defense or response to any allegation. We have been unable to confirm whether the Police Department top brass has met on the allegations." To date there has been no follow-up to the story.
So you may be asking, "why exhume these unflattering excerpts from the past?" Of course these are just a few of the stories that address police corruption and renegade cops, and they grace our national media headlines more than we like.
That said…MEK I ASK YU DIS:
Why are we pretending it doesn't exist? Why are we completely dismissing the allegations of a ranting and irate McAfee? Are there not threads of truth woven in these claims of police corruption and brutality? Why are we painting a pretty picture over an ugly canvas?
Many who have been quick to criticize the police force and the judicial system are now changing their tune. It reminds me of the 1975 mega-movie JAWS. A young girl is found dead by an apparent shark attack and a frantic sheriff tries to have the beaches closed on the busiest tourism weekend of the year. Of course local authorities and business people oppose the idea, claiming that the island depends on the tourism revenue, hmmm…sound familiar? In the end some nice folks end up shark bait and Sheriff Brody is left saying, "I told you so." Fortunately we DON'T have a shark problem in Belize, but what is the moral of the story? You can't hide your problems in the sand (no pun intended), eventually they will bite you in the rear!
As the media, it is a fine edge that we must walk…always compelled to speak the truth yet mindful of the repercussions it may cause. Where do our responsibilities lie when asked by international media if Belize has a problem with corrupt police? Speaking the truth, while protecting ourselves is a very cautious dance, with each step very carefully placed. We guardedly answer, "Yes, at times it IS hard to tell if the ones armed and dangerous are the good guys or the bad." Or, "Sure there are good cops and bad cops, but such is the case worldwide." All true, yes…but it's a nervous feeling being under the global microscope with all these questions about how our police force and judicial systems behave.
What is easy to say is that law abiding, well behaved citizens have nothing to fear from the police. If you are looking for trouble then you run the risk of finding yourself in a less than desirable situation, again a scenario not unique to our country.
We have been put on worldwide alert and you can bet our police behavior and how criminals are treated will be scrutinized for awhile. That's not a bad thing, of course there is room for improvement and the pressure is now on to live up to the confidence we have proclaimed we have in our law officers and system.
Follow The San Pedro Sun News on Twitter, become a fan on Facebook. Stay updated via RSS