The reality of life in San Mateo
Monday, January 21st, 2013
An eye-opening glimpse on the day to day living in a community that struggles for the very basic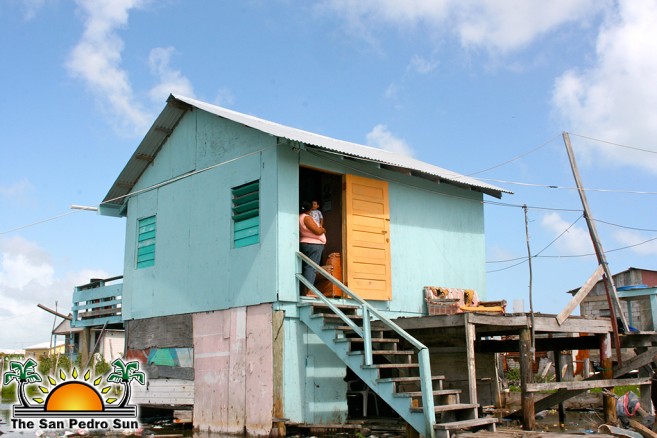 It's just before ten on a Friday morning, and the island heat is beginning its climax. Miss Daisy turns around from the living room into the kitchen, without taking a step. She stirs the pot of rice, knowing it will last her exactly three days.
Daisy has lived in San Mateo for six years. The two room home she and her family of five live in now was built little by little after she obtained the plot of land from the government. Even though she had to walk along planks to get to her land, it did not change the fact that the land was hers.
"This has been our way of living from way back, so it really doesn't worry us," she says of life in San Mateo. "We came over because there were many persons just coming and squatting on the land. We wanted to keep an eye on ours."
Miss Daisy's day began just like any other mother's. She woke at six a.m., cooked breakfast for the family and then sent her oldest child in the house to school. But today, instead of cleaning house, she is searching for electricity. Her home has been without any electricity for the past three months. Because light poles do not reach her area of San Mateo, she has to buy electricity from someone near the front of the community.
"I could not afford the amount I was being charged," she explains. "They [electric companies] won't allow any more electricity to be connected to those poles because they already have too many [lines] on them already."
When Miss Daisy steps onto her front porch, she sees a string of ten or so power lines, cutting across from house to house. Most of these are going to families who are buying off of another family's line. Not only is this a safety hazard, it is also expensive for some.
When Daisy has electricity, she pays $150 each month for the services, no matter how much or little she uses. She has friends who pay up to $300 per month. She says the cost all depends on who is providing the electricity. But it's not the luxury of lighting she misses most, although it gets very dark at night in her section of the neighborhood.
"What was getting to me was washing with the bucket and pipe because I have blisters all over my hands now," she says of not being able to use the washing machine. "Now that I am almost seven months pregnant, it is getting me a little tired now."
Miss Daisy is a mother of five, with one on the way. It is easy to see she loves her children as she hugs and kisses them repeatedly. But she has shown love to her two oldest sons in a completely different way. Her twelve year old and ten year old sons do not live with her in San Mateo. Because of the conditions in the community, the boys live with their paternal grandmother in San Pedro Town.
"The humidity back here, it's just too much for them," Daisy says as she explains her sons' asthmatic conditions.
They have lived in town for the past two years, only traveling to San Mateo if they need help with homework and assignments from their mother, which is always taken care of before the sun goes down.
Daisy's four-year-old daughter is home from preschool just in time for lunch. Today's menu includes stew pork, rice and beans and a plantain. It seems that rice and beans can be worked into every meal, especially when Miss Daisy and her family do not know how the next one will be paid for. "There have been times that have been tough, but we're there still," she says.
Daisy grew up in San Pedro Town, completing four years of high school where she graduated with honors. After working two years as a librarian, realizing that was not her passion, she went into the tourism industry. She worked for ten years in tourism until her recent resignation in October. Her husband, now loosely considered the breadwinner of the family, does whatever odd jobs come his way.
For now a solid $400 is coming into their home each week, but that is only when her husband works on the roads for the San Mateo Empowerment Project. He hauls materials, which brings in about $100 per load. Because of her work as secretary and treasurer for the SMEP, Miss Daisy now receives the benefits of two loads each week while she is unemployed.
"We have to be more budget-conscious on what we're going to consume for the day, what we're going to cook, so it all depends," she says of the changes in life lately. "What he brings home is what we're going to have here."
He only hauls two weeks out of the month, and that is only when the project has enough money to pay the haulers and get the materials. Sometimes there will not be any other jobs for him to do, so the family's ends become tighter. Their most important priority? Their one-year-old baby boy.
"We always make sure that we have baby formula and diapers for him," she says. "The other two do not use diapers. They do not drink milk or cereal. They eat whatever we would eat, so the baby diapers and formula is definitely our priority."
Fifty dollars each week covers the baby's formula, milk, cereal and diapers. Anytime money comes through the family, it immediately goes toward providing for the baby. With another one entering life soon, making ends meet is even more of a necessity.
Through these difficulties, Miss Daisy remains thankful for what she does have. The most telling addition to her and her family's lives was the recent building of two roads near their home. Since she has lived in San Mateo, Miss Daisy has never had a road to her home. Thanks to the town council's tardy involvement in San Mateo, she no longer has to worry for her children's safety when walking through the community.

"I am happy to say that Mr. Guerrero is probably the first one to really help the San Mateo community since I have been living here in San Mateo," she says of the recently elected mayor and his appointed council. "If you're barefooted, it is a little hard to walk on them. But it is very good."
Miss Daisy lifts her pants legs to show the scars from falling off the wooden planks, or "London Bridges" as the community members call them. Those scars are nothing compared to her memories of a friend losing a child after falling into the muddy water below.
"I experienced that with her, and it's something that no one wants to experience, especially your child," she recalls as she fights through tears. "The community came closer together, working as a community. When Miss Kim [Shackelford] came and proposed the road project for us, we embraced it with open arms because we all knew it was something we needed so that we could get off those London Bridges and try and get some infrastructure back here."
Now that she has a road to her home, the next step is a proper water system. Right now she uses rainwater for drinking and cooking, but when there is a dry spell, she has to pay for bottled water.
"Not until we get the roads in very good conditions would the water company come in, assess the situation and then decided whether it is time or not that they can run that service here in San Mateo," she explains of the lack of a good city water system. "Once the water company does that, then we will have cheaper water, too."
Miss Daisy currently uses city water for bathing, washing and flushing the toilet. She does not ever use this water for drinking or cooking because she knows from experience that the chlorine content makes her and her family sick.
"When I have my baby, I will not use the rainwater for my baby," she says. "I will use the bottled water."
Although buying bottled water will add to her family's expenses, she says it is a most important need.
"It's a necessity, so we have to pay what we consume."
Just last week, the Rotary Club provided water filtration systems for the people of San Mateo to purchase. Miss Daisy bought one for her family and will begin to use it for the rainwater. The only setback to this system is the amount of time it takes for the water to filter through. In about 30 minutes, a five-gallon jug will be filled, but if it is an emergency for cleaning wounds, for example, she will have to wait or use the unfiltered water.
"Now I know that I will have clean water at all times," she says of the new filters. "I will not have to worry if it is rain water or bottled water. I will be more confident, definitely."
Confidence is not something that Miss Daisy lacks. Perhaps it is her obvious faith rather than confidence. When asked if this life is difficult in San Mateo, she says that it could be easier- and cheaper- to live in San Pedro Town, but this is her land in San Mateo.
She smiles as she walks on the rough, bumpy rock roads to her home, her voice never raised. She points out friends' homes around her and arrives at her front door, the house raised almost seven feet above the trashy swamp water below. She walks into the home that was there when her mom passed away from kidney failure five months ago, the one she brought her son home to from the hospital after a near-fatal drown this past October.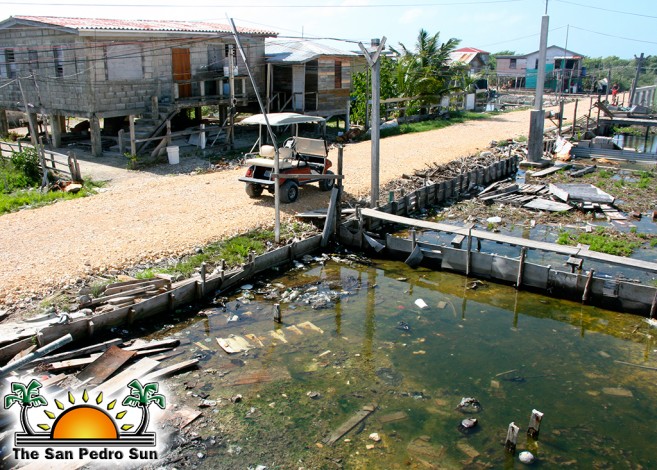 "Definitely faith," she claims, when asked what gets her through life. "Family and faith."
Another pot of rice and beans is on the stove, but this time, she is cooking for the friends who have worked on the roads all day. Her little ones play on the "spacious" veranda that replaces their underwater backyard. Miss Daisy knows there is another way of life, but as she watches her children chase each around the drum of rainwater, she silently proves that what brings true happiness are those with whom you surround yourself.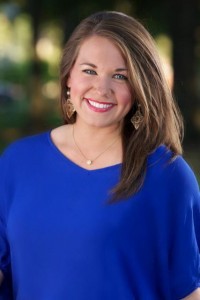 Margaret Morgan is a senior student in the Bachelor's of Arts Journalism program at the University of Mississippi (Ole Miss). During her study abroad program in San Pedro Town, and as part of the Ole Miss program, Morgan is working with reporters at The San Pedro Sun newspaper on community based stories. The San Pedro Sun appreciates the opportunity to work with Margaret while in San Pedro Town and thanks her for her contributions.
Follow The San Pedro Sun News on Twitter, become a fan on Facebook. Stay updated via RSS