Costa Maya Festival® presents Miss Nicaragua!
Monday, July 15th, 2013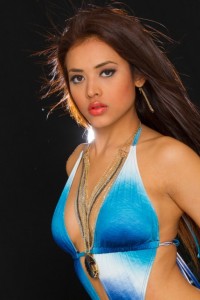 Ariadna Judith Orellana Melendez is the latest contestant announced for the Reina de la Costa Maya Pageant®. Ariadna proudly represents Nicaragua, and seeks to win the title currently being held by Panama's Karen Jordan. She is a 23-year-old working in Marketing and Public Relations. Ariadna is 5' 5", brunette with brown eyes, and measures 34-25-38. She enjoys cooking and traveling.
Ariadna will be joining Destinee Arnold (Belize), Andrea Rojas (Costa Rica), Monica Elwing Gough (Honduras), and Cleirys Velasquez (Panama) on stage, Thursday August 1st. Who will be 2013's Reina de la Costa Maya? Be sure to get your tickets and be there in person to find out! 3-day Season Passes are available at $60 for children and $140 for adults.
Costa Maya® schedule: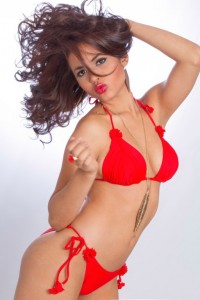 Thursday, August 1st – Pageant Night (Children – $20.00, Adult – $50.00)
Miss Costa Maya International Pageant 2013
Entertainment by: The Belize Dance Company, Ballet Folklorico de Quintana Roo and After Party with Rompe Raja
Friday, August 2nd – Island Party Night (Children – $30.00, Adult – $50.00)
The Dances of Central America – Cultural Presentation, Grupo Crash – El Salvador, Paradise Reggae Band – Guatemala and Dj ZOG – Miami
Saturday, August 3rd – International Night (Children – $30.00, Adult – $100.00)
Grupo Crash – Street Dance, Yan Somoza – International Comedian, Tanya Carter – Belizean Singer and LOS YONICS – International Band
Sunday, August 3rd
Day – Love FM Island Kayak Challenge at the Central Park. In the evening, festival grounds will be open for the public to enjoy the mechanical games.
Official Registration Notice:
The International Costa Maya Festival has officially registered the festival's name and advises those intending to use the name in its various incarnations for promotional flyers, advertisements and events to kindly contact the committee for sponsorship details. Call 610-1194 or visit the office at the ABC Pre-School grounds for details.
Photo Gallery
Follow The San Pedro Sun News on Twitter, become a fan on Facebook. Stay updated via RSS