San Pedro Lions Club to host 36th Annual National Convention
Saturday, April 26th, 2014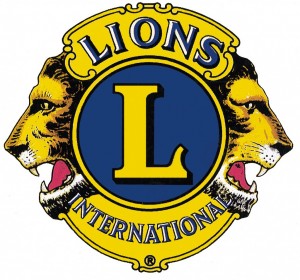 The San Pedro Lions Club is making final preparations to host the 36th Annual National Convention for the Belize Lion Zone 59. The convention is scheduled to run from the 2nd to the 4th of May on Ambergris Caye. The events will be held under the theme "Lions – rejoicing and uniting to better serve our communities."
The convention will kick off with an opening ceremony on Friday May 2nd at the Rafael Angel Nuñez Auditorium with the attendance of several dignitaries and Lions members from Belize and Chetumal, Mexico. Following the opening ceremony, Lion members and guests will have the opportunity to visit the various hospitality booths prepared by the different clubs.
On the second day of the event, Lions will be involved in several housekeeping matters. The members will also participate in a Lions Cabinet Meeting in which each club's president will report on activities undertaken by their respective clubs. The highlight for the day will be the Queen pageant, held that evening when the Zone 59 Queen will be crowned.
On the final day, Lion members will attend a solidarity mass at the San Pedro Roman Catholic Church at 8AM, which will be followed by a parade through the principal streets of San Pedro Town. During the course of the convention, the Lions will have the opportunity to do other fun events including enjoying a trip to Hol Chan Marine Reserve.
In other Lions news, the San Pedro Lions Club held elections for new officers. During the special membership meeting held on April 10th Lion President Rigoberto Kumul was re-elected as the San Pedro Lions Club for a second term. Other officers include: Vice President – Fatima Graniel, Treasure – Abel Guerrero, Membership Chair – Jan Brown and Secretary – Carolina Kumul, Lion Tamer Nesher Acosta, Tail Twister Miguel Perez and Directors Baldemar Graniel and Flora Ancona (Bar Manager). The new officers will be installed at a date yet to be announced.
Follow The San Pedro Sun News on Twitter, become a fan on Facebook. Stay updated via RSS