Get ready for the Caye Caulker 2014 Miss Lobster Fest Pageant!
Wednesday, June 11th, 2014
On Friday June 27th five young ladies will vie for the title of Miss Caye Caulker Lobster Fest 2014-2015.
Over the years, the pageant has become one of the highlights of the Caye Caulker lobster festival, drawing quite the crowd who come to see the ladies compete in the traditional event. Let us introduce this year's contestants: Britany Ysagurirre, Jessica Tzalam, Jolene Williams, Veida Gomez and Gleselie Chan.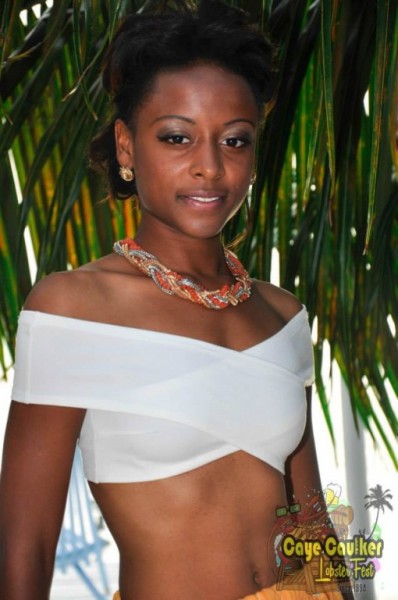 Britany is 19 years old and is currently attending her last year at St John's Junior College. In the past Britany has been a member of the Belize Defense Force youth cadet core, the Belize Red Cross and other community service organizations. She hopes to be a child psychologist.

Eighteen year old Jessica Tzalam is a recent graduate of Wesly College in Belize City and is outgoing and friendly. Jessica loves building long term relationships with different people from different cultures. She is hard working and enjoys everything she works for.

St. Catherine's Academy graduate Jolene Williams is 17 years old. She's a fast learner and loves working with children, this is the reason she aspires to be a secondary school teacher.

Veida Gomez is a 19 year old graduate of Saint John's Junior College. She hopes for a career in fashion merchandising and makeup artistry. Veida is outgoing and friendly and enjoys volunteering. Her hobbies include ballet and modeling.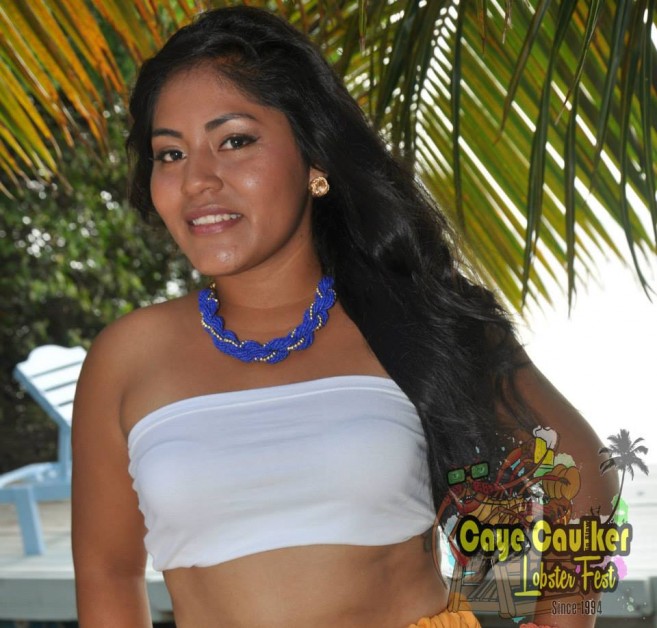 Nineteen year old Gleselie Chan is currently attending the University of Belize and aspires to be an architect.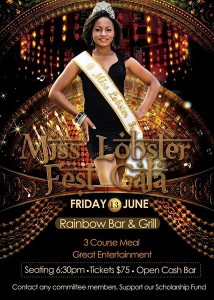 Outgoing queen Sherylee Dawson is set to pass on the coveted signature orchid crown to the lucky lady. In addition to receiving the crown the 1st place winner will receive an educational scholarship valued at $4,000 along with gift packages, photo shoots and complimentary weekend stays at luxury resorts. The second runner up will receive a $1,000 educational scholarship and several gift prizes, while all other contestants will receive gift packages for their participation.
This year's Indian themed Miss Lobster Fest Fundraising Gala will be on Friday June 13th at Rainbow Restaurant. It will feature an authentic three course Indian meal prepared by the chef of Belize City's popular Sumati Indian Restaurant. Tickets are available for $75.
The Caye Caulker Lobster Fest Pageant committee invites everyone out to have a great time and extends gratitude to all volunteers and sponsors supporting this event.
The pageant will open the 2014 Caye Caulker Lobster Fest on Friday June 27th at 6:30 PM at the Palapa Garden.
For more information check out Caye Caulker Lobster Fest on Facebook at https://www.facebook.com/cayecaulkerlobsterfest?fref=ts  or contact any of the committee members.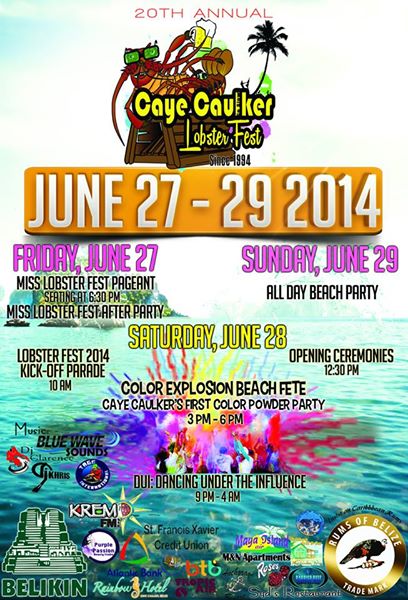 Follow The San Pedro Sun News on Twitter, become a fan on Facebook. Stay updated via RSS