San Pedro Lobster Fest draws large multitude to the island
Tuesday, June 24th, 2014
On Saturday June 21st, hundreds of residents and visitors flocked to the island's Central Park for the annual San Pedro Lobster Fest Block Party. A total of 15 booths hosted some of San Pedro's top restaurants, all offering lobster prepared in a variety of delicious ways. To complement the great food, visitors were also treated to a taste of Belize's music with a bit of live steel band and punta music.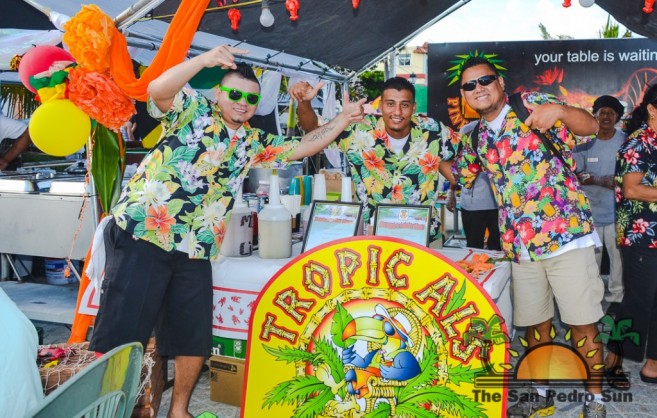 From early in the evening, visitors swarmed the various tents to get their hands on some succulent and sweet crustaceans. There were lobster hotdogs, lobster empanadas, lobster risotto, lobster lettuce wraps, lobster burgers, lobster kebabs, lobster pizzas, lobster enchiladas and even lobster waffles; truly lobster was available every which way. Equally abundant were tropical drinks, even lobster margaritas. While offering an array of lobster dishes to customers, the booths also worked hard to convince a panel of judges who were tasked to select the Best Lobster Dish, the Best Lobster Drink and the Best Lobster Themed Booth. After satisfying their taste buds, the judges selected the following as the winners.
Best Food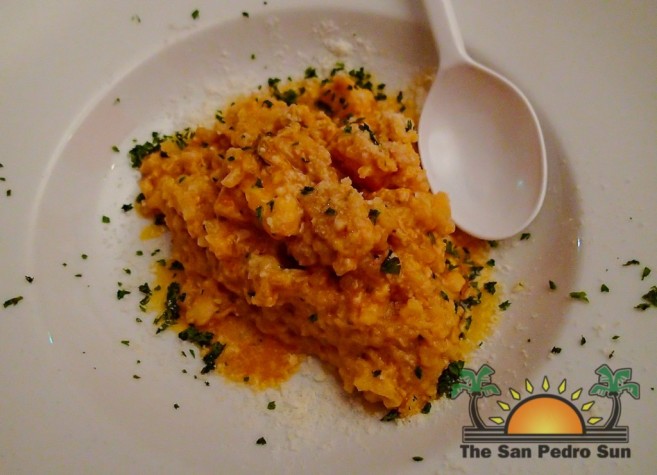 1st place – Cassa Picasso (Lobster Risotto)
2nd place – Pineapple's at Ramons (Lobster Lettuce Wrap and Basil Lobster Wonton)
3rd place – Coco Blanca at Coco Beach (Black Risotto, Lobster Ravioli and Bacon Wrapped Lobster)
Best Drink
1st place – Hidden Treasure (Mango Mojito)
2nd place -Casa Picasso (The Rejuvenator)

3rd place – Cayo Espanto (Lobster Rum Punch)
Best Booth – San Pedro Aids Commission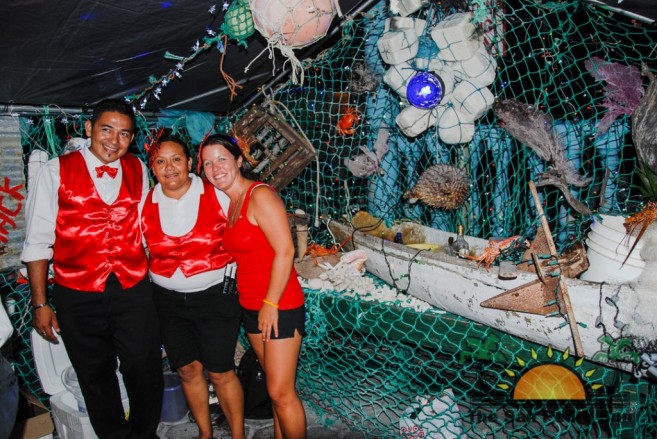 As part of the entertainment, The Pannerifix Steel Band from Our Lady of Guadalupe Music Program in Belmopan rocked the crowd away with soca, punta and calypso steel pan music. Later in the night, Supa G took center stage alongside Cool J's Band. The multitude stayed back and enjoyed every bit of the block party, which went into the wee hours of the morning.

According to Rebecca Arceo, the main organizer of the lobster festival, this year's event was bigger and better. "I personally want to take a moment to say thanks to everyone who helped made Lobster Festival 2014 a great success. Our first Lobster Festival was in June 2007 and in the last seven years I have seen this event grow and developed into something that we can be very proud of, as a community. This year I was particularly proud, as restaurants pushed themselves to be even more creative and we had some of the best food ever," said Arceo.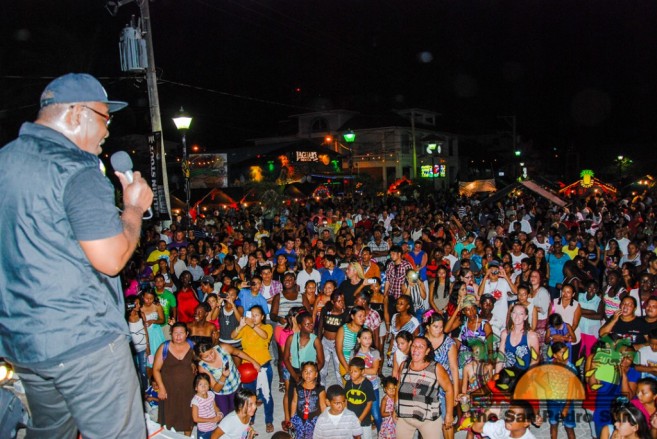 The San Pedro Lobster Festival Committee would like to thank the following people: San Pedro Town Council for their help with all the preparations in the park, in particular Mr. Brown who made sure the electricity was installed and Lorna at the Town Council who works with the committee throughout the year. Special acknowledgement goes out to the Belize Tourism Board and Honorable Minister Manuel Heredia, The National Institute of Culture and History and Belize Border Management Agency for making it financially possible to hold the event. A special thanks to El Divino, Sandy Points Resorts and Tabony for sponsoring the passports; to the judges Dorian Nunez, Laurie "Taco Girl," Erin De Santiago, Cheffy Paz, Rebecca Coutant, Joe Chung and Tamara Sniffin for their assistance.
Follow The San Pedro Sun News on Twitter, become a fan on Facebook. Stay updated via RSS