Your Beliefs and Attitudes and How They Affect Your Health
Sunday, November 2nd, 2014
Press Release- National AIDS Commission Island Committee CCM, Oct 30th-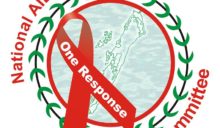 Every person has beliefs about the world and their purpose in the world. Someone may believe the world is a friendly place or a not-so-friendly place. Someone may believe that their opinions matter and that they can have a positive impact in people's lives. Or an individual may believe that they are powerless and that there are too many obstacles to overcome, that there is too much to do and too short of time to do much more than pay the bills and have food to eat. You may even say, "I don't have time to worry about my health!" Or, "I know I can't get HIV because I'm not like those people that have it:" While everyone has a right to believe as they wish, it is important to reflect on your beliefs to determine if your beliefs are impacting your health.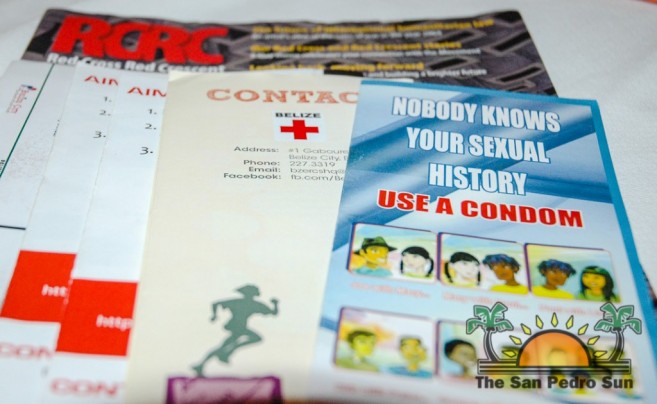 Let's look at the facts. According to the 2013 Ministry of Health Report, "HIV affects all age ranges" and among the 241 newly diagnosed in 2013, the largest percentage of new diagnoses were from Belize District, of which the islands are a part. This information is not meant to scare you. "Knowledge is power. This knowledge is important so we can make informed decisions about behaviours and our health", says Dennis Craft, Chair of the National AIDS Commission Island CCM (NAC Island CCM). There is one thing that can come between you and the ability to make informed decisions about your health, and that is your beliefs and attitudes about the disease.
There is a little something called stigma and discrimination that hovers around the topic of HIV. Stigma is defined as a mark of disgrace or a characteristic of defect. Discrimination is the behaviour that results from the separation of individuals or groups of people based on perceived stigma. Here is what can happen: Mix together misinformation, fear, judgement, gossip, and self-righteousness, and the cycle of stigma and discrimination continues. AVERT, an international HIV and AIDS charity, based in the UK, working to avert HIV and AIDS worldwide, through education, treatment and care, reports these factors that contribute to HIV/AIDS-related stigma:
• HIV/AIDS is a life-threatening disease, and therefore people react to it in strong ways.
• HIV infection is associated with behaviors (such as homosexuality, drug addiction, prostitution or promiscuity) that are already stigmatized in many societies.
• Most people become infected with HIV through sex, which often carries moral baggage.
• There is a lot of inaccurate information about how HIV is transmitted, creating irrational behavior and misperceptions of personal risk.
• HIV infection is often thought to be the result of personal irresponsibility.
• Religious or moral beliefs lead some people to believe that being infected with HIV is the result of moral fault (such as promiscuity or 'deviant sex') that deserves to be punished.
• The effects of antiretroviral therapy on people's physical appearance can result in forced disclosure and discrimination based on appearance.
An important first step in determining whether your beliefs about HIV are impacting your health, is asking yourself if you believe any of the things listed above. Then ask yourself if you separate yourself from any groups or individuals based on that belief or if you actively encourage others to separate from certain groups. If you can remember a time when you were the receiver of discrimination, how did it feel? Was the reason for discrimination justified? Is discrimination ever justified?
The NAC Island CCMis here to provide clarity on the HIV situation in San Pedro, educate the community about HIV and improve the quality of life of people that are HIV positive. In the recent months, NAC Island CCM has found people to be more open to talking about HIV and learning how to protect themselves and their families. Could it be because islanders are realizing that HIV does not stigmatize or discriminate?

For more information about HIV, free, confidential testing or counselling, call 650-7021.
Follow The San Pedro Sun News on Twitter, become a fan on Facebook. Stay updated via RSS