Kenisha Avila wins Garifuna Translation Contest
Tuesday, November 18th, 2014
Young Kenisha Avila emerged as the winner of the Garifuna Translation contest hosted by the San Pedro Branch of the National Garifuna Council and the Ministry of Education. The event was one of the many events that were planned leading up to the Garifuna Settlement Day Celebration, and took place on the night of Monday November 17th at the San Pedro Central Park.

Avila, a student of New Horizon Seventh Day Adventist School was amongst three other students who competed in several rounds to finally emerge as winner. In addition she entered into the competition at the eleventh hour along with two other students after the representatives of two schools failed to show up. Notwithstanding, she took up the vacant spot and following several rounds of competition, managed to top the other students.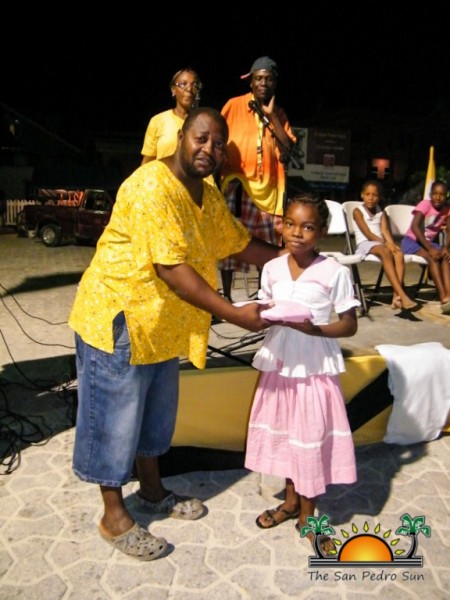 The competition encouraged Garinagu children to practice their native language and tested their ability to translate English words into the Garifuna language. They were provided with a study sheet that was formulated by Ministry of Education in conjunction with the San Pedro Branch of the National Garifuna Council. Each student was given enough time to translate the words for which they were awarded specific points.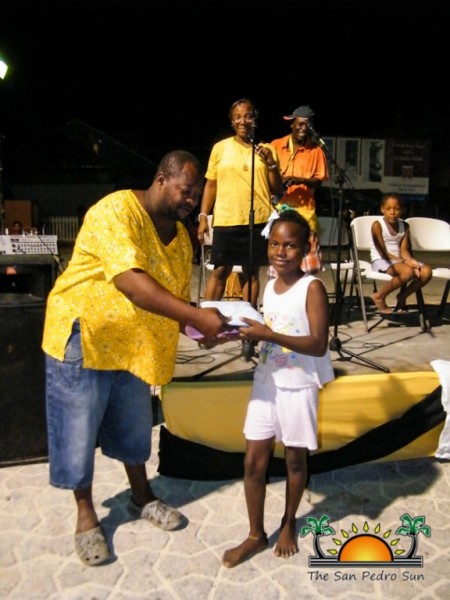 Avila took first place, while second place was awarded to Emily Diego of Holy Cross Anglican School. Third place went to Keosha Stanely and Amari Williams, both of San Pedro Roman Catholic School. The top two students received special prizes from the Ministry of Education, while the other participants received consolation prizes.
This is the second time that the committee holds a translation competition, and is hoping to do so annually.
Follow The San Pedro Sun News on Twitter, become a fan on Facebook. Stay updated via RSS