Island to celebrate Garifuna Settlement Day
Wednesday, November 11th, 2015
With Garifuna Settlement Day slated for Thursday, November 19th, the San Pedro Branch of the National Garifuna Council has announced several activities which will be held to commemorate their culture and heritage. With the assistance of the San Pedro Town Council (SPTC) and the San Pedro House of Culture (SPHC), the event will serve to promote and raise awareness on the vibrant Garifuna culture. This year's celebrations are being held countrywide under the theme "Bungui Lerebei Sun Katei Lidan nei fureindei, Luma Benefau Awanseruni Houn Garinagu: God is the strength of all things, Garifuna Progress lies in Education and Hard Work."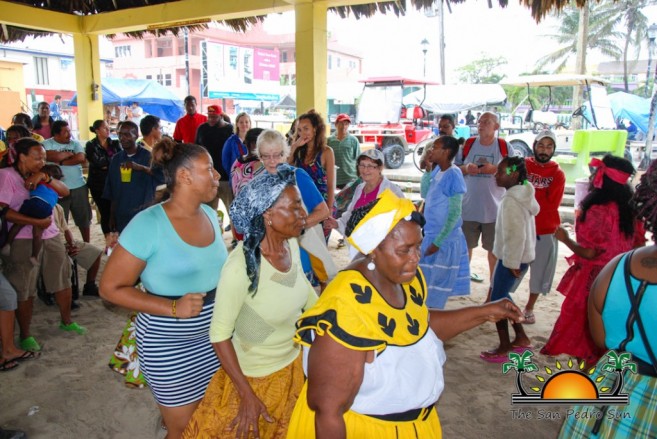 In San Pedro, activities kicked off on Thursday, November 5th with a presentation on Reef TV's Morning Show. On Saturday, November 14th everyone is invited to participate in a Garifuna Cooking demonstration at Central Park from 10AM to 3PM. This will be followed by the Ms. Garifuna San Pedro Pageant scheduled on the same day at 7PM at the Honorable Louis Sylvester Sports Complex. Five lovely ladies will be contesting for the crown from reigning Miss Garifuna San Pedro Tisane Martinez. The contestants are Sheila Montero, Zennia Nunez, Nicole Dun, Michelle Martinez and Ashanti Martinez. The night will include entertainment by Black and White Charikanari Dancers, as well as great food and drinks. Tickets for the event are on sale at the SPTC at the following costs: Children – free, high school students – $5, adults – $10 and reserved -$15.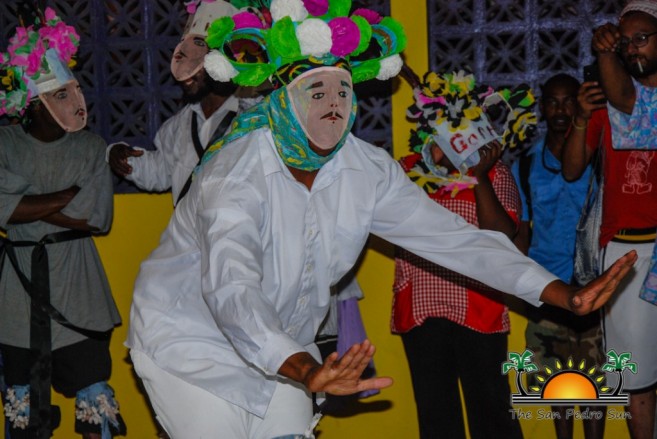 The annual Garifuna translation demonstration for school children will be held on Monday, November 16th from 7PM at Central Park. On Tuesday, November 17th, residents are asked to visit Central Park between the hours of 10PM to 3PM to view a Garifuna Exhibition. The primary schools' Urumei (reenactment of their ancestor's arrival to Belize's shoreline) will be held at Central Park on Wednesday, November 18th from 1PM to 4PM, followed by a cultural presentation at Honorable Louis Sylvester Sports Complex at 7PM.

The activities will conclude on Thursday, November 19th with the celebration of Garifuna Settlement Day. The day will start with the official Urumei for adults that takes place at Central Park at 5AM, followed by a solidarity mass at the San Pedro Catholic Church. The official ceremonies will be held at 11AM at the Honorable Louis Sylvester Sport Complex, and will feature the crowning of the newly elected Miss Garifuna San Pedro.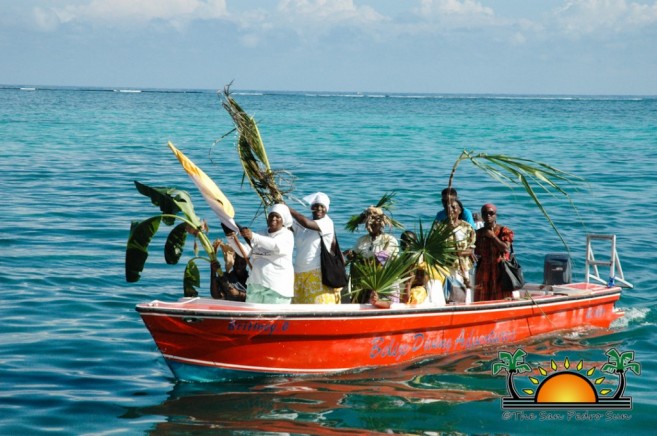 Everyone is invited to participate in all events and show support towards the Garifuna culture. Apart from the scheduled events, there will also be drumming and dance visits through the streets and at business places on Ambergris Caye in an effort to raise funds.
This year will mark the 72th year of Garifuna Settlement Day being observed as a public holiday, as well as the 183rd anniversary of the Garifuna's arrival to Belize.
Follow The San Pedro Sun News on Twitter, become a fan on Facebook. Stay updated via RSS