Where the Heck is Bob?
Tuesday, December 2nd, 2014
Travelling is always a great adventure, especially when it means experiencing the things and places that you love. For 34 year old island athlete Kent Bob Gabourel, travelling is an opportunity he is most thankful for and as of recently he's been racking up the air miles! And for what better reason than doing what he loves most- sports!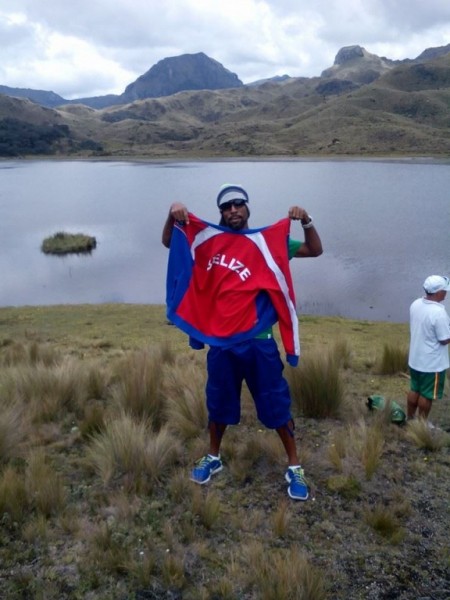 It's no secret that Bob is serious about his sports: from footballer, to cyclist and now a fully rounded triathlete. Whether it means organizing events on the island such as cycling races, triathlons or 5 and 10K races, or simply going for morning rides with his group of young athletes, Bob has always been involved in some form of athletics. And when the opportunity arises, he's always more than happy to go out and represent his country, bringing back the skills he's learned and sharing it with the island youth.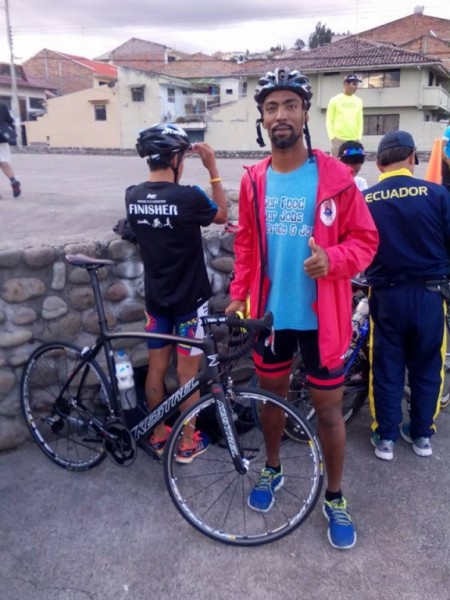 Scotland? Been there! Kent travelled with the Belize delegation to Glasgow Scotland in July of this year where he was Belize's sole triathlete at the 2014 Glasgow Commonwealth Games. In addition to Europe, Gabourel has also been to Ixtapa, Mexico; and Dallas Texas, USA where he participated in local triathlons and most recently he joined several other island athletes at the 2014 Central American Football Union (UNCAF) Beach Soccer Cup in El Salvador.

Quite some travelling right?! Just when we thought we had our Bob home for a while, we now find him in South America! Bob is currently in Cuenca Ecuador, where he is participating in a training seminar for triathlon coaches and junior triathlon training camp. "I'm learning from other coaches, techniques and training methods, and I'm teaching younger athletes what I already know and what I've learned," said Gabourel. Apart from the seminar, as always Bob is taking the opportunity to immerse himself fully in the new travel experience, visiting local trails and sites and enjoying local cuisine. We follow his posts on Facebook, many of which are hilarious and can only admire his enthusiasm for every experience he gets into. He truly is an exemplary sports ambassador for Belize!

Gabourel is expected to be back in Belize on Monday, December 1st and can't wait to share all the different methods and techniques he's learning at the seminar.
Follow The San Pedro Sun News on Twitter, become a fan on Facebook. Stay updated via RSS