Island boy in Scotland: Following triathlete Kent Gabourel
Wednesday, July 23rd, 2014
While many Belizeans travel abroad for vacations and leisure, it's not every day one gets the opportunity to enter new borders as an ambassador for their country. For island and national triathlete Kent "Bob" Gabourel the opportunity to represent Belize at the 2014 Glasgow Common Wealth Games is an honor.  Kent will be proudly competing amongst such world-class athletes like England's Brownlee brothers, and Jamaica's Olympic gold medalists Usain Bolt and Shelly-Ann Fraser-Pryce.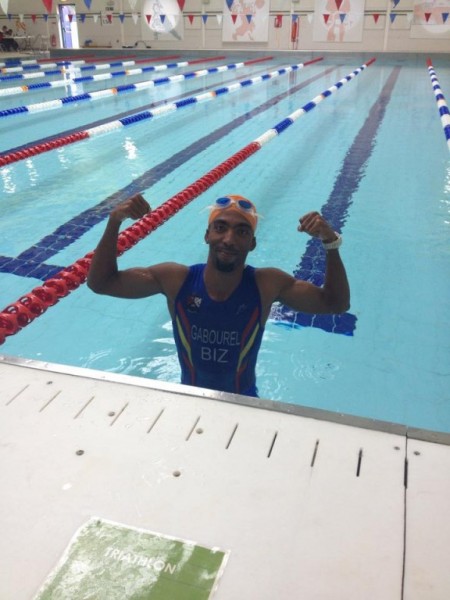 Kent left Belize for Glasgow, Scotland on Saturday July 12th, and since his arrival has been training hard to perform to the best of his ability.
But he has also been immersing himself in the experience, making new friends from across the world and enjoying every bit of the land and culture. The San Pedro Sun has been following the island's star athlete for years, and we can't help but to do the same now that he's at the historic games. We've been enjoying his infectious Facebook posts showing him wholly immersed in every bit of his time abroad. Kent fits the bill of sports ambassador perfectly.
The Belizean delegation, along with all the other athletes are staying at their designated townhouses in Athletes Village. The village is the specifically built set of accommodations for the 6,500 athletes competing at the games.
The opening ceremonies are set for Wednesday July 23rd at 8PM (3PM BelizeTime) at Celtic Park.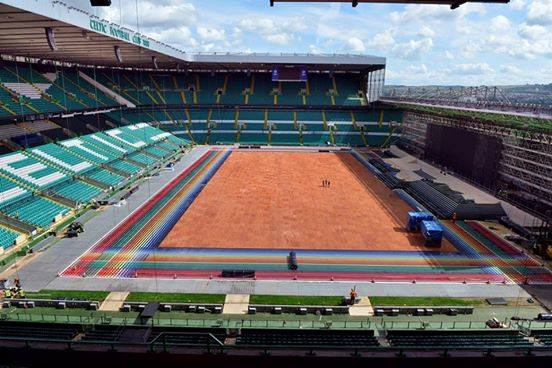 Kent's triathlon event will be held on Thursday at 3PM (9AM Belize Time) at Strathclyde Country Park, a 14 mile drive from Glasgow. The park is situated around an artificial Loch (lake) in which the 1500-meter swim will take place, while the 24 mile cycling and 6.2 mile run will take place on the surrounding roads and pathways.
The 2014 Games are being heavily promoted all across the UK and their local television networks have been broadcasting documentaries on "athletes to watch," of which Kent is among the top five! No doubt this has brought on the pressure for Kent, but we're sure he'll put forth nothing but his best.
The Sun wishes Kent and team Belize the best of luck. Kent you have already made us proud!
Follow The San Pedro Sun News on Twitter, become a fan on Facebook. Stay updated via RSS