San Pedro Red Cross reports successful fundraisers for February
Monday, February 22nd, 2016
The Belize Red Cross San Pedro Branch (BRCSP) has been quite busy the last several weeks fundraising for their very worthy cause. From their weekly Trivia Game Night, to a blood drive, concerts, and even some Valentine's Day fun, BRCSP has taken the opportunity to raise much needed funds to continue their work in the community.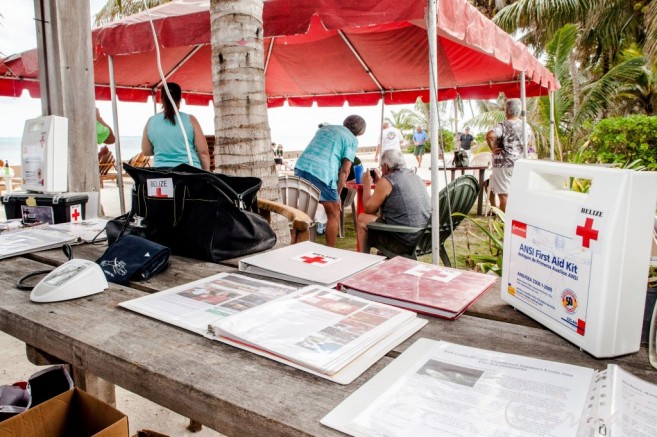 According to Laurie Norton of BRCSP, "the past two weeks have been a whirlwind of activity for the Belize Red Cross San Pedro Branch." Activities kicked from Friday, January 29th with the weekly trivia game at Crazy Canucks Beach Bar where $150 was donated to BRCSP. The following day, Saturday, January 30th saw the first blood drive of the year being held. Although the number of units of blood collected was lower than hoped, every pint helps and is very much appreciated. The youth volunteers of the BRCSP also did a great job by raising another $300 during a dollar drive held simultaneously with the blood drive.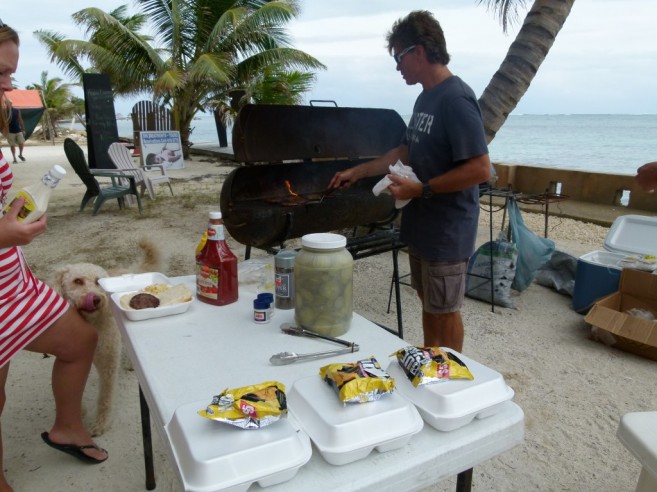 Monday, February 1st saw BRCSP receiving a donation of four CPR Manikins. "The Branch Coordinator was more than happy to go up to Cocotal Inn to accept them. They are so grateful to Sheri Dillon from Kalamazoo, Michigan USA for her most gracious gift," said Norton.

Kelly McGuire also chipped in to raise funds for the BRCSP during his three concerts on the island at Island Time Bar and Grill, The Dive Bar and Captain Morgan's Retreat. A total of $2,504.09 was donated by fans, which will go specifically to the Wheelchair Foundation's unBelizeable II Fall 2016 Wheelchair Distribution. "The San Pedro Branch thanks all three locations for hosting Kelly's concerts and for allowing them to raise funds. This Fall, the Foundation will bring 260 wheelchairs and replacement parts to Belize. At least 20 of the wheelchairs will come to Ambergris Caye for needy Belizeans," said Norton.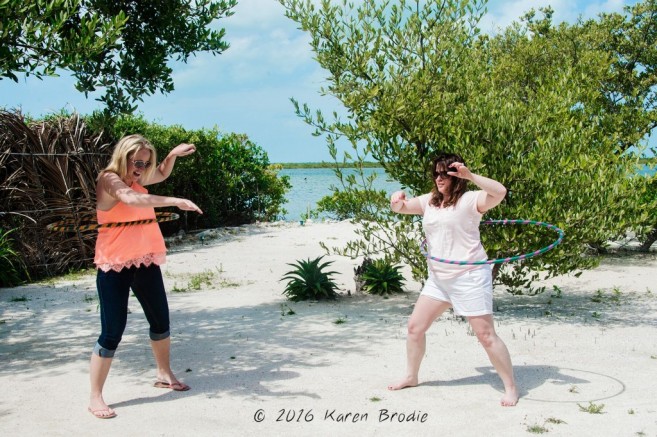 Most recent activities included two fundraisers held during Valentine's Day weekend. On Saturday, February 13th a Game Day was held at Coco Loco's Beach Bar, with a total of $1,087 being raised. "The games played included cribbage, corn hole, giant jenga, and 3's. Thank you to Carmen Arenal for hosting the event, the Projects Abroad and Red Cross Volunteers for assisting," said Norton.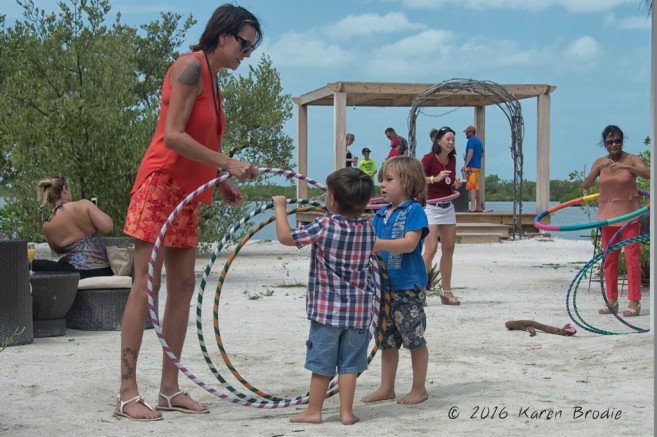 The next fundraiser was held on Sunday, February 14th at Stella's Smile. The Valentine's "Request a Song" Fundraiser for BRCSP was hosted by DJ Matt Hoy and saw customers picking their songs to be played for them between 9AM and noon. "Sunday is always a great sales day for Stella's Smile with their Crepes and Bottomless Mimosa's, so the Red Cross benefited greatly from the business. The song requests and matching amount from Stella's totaled $328. I did some hula hooping as well and raised another $114 in donations," said Norton. BRCSP also received an additional $250 donation, $100 of it coming from the Belize Pro Dive Center.
Any person wanting to donate to the BRCSP or for more information on their work, please email Shirlee Arnould at [email protected] or Laurie Norton at [email protected]
Follow The San Pedro Sun News on Twitter, become a fan on Facebook. Stay updated via RSS