National Song Competition announced
Saturday, July 2nd, 2016
To kick off the 2016 September celebrations, the National Celebrations Commission (NCC) issued a press release with details regarding the National Song Competition on Thursday, June 23rd. This program is an opportunity to highlight Belizean vocal talents, creativity, showcase Belize's diversity, and national pride. As such, the NCC is inviting all musicians, performing artists, and amateur musicians to submit their songs by Friday, July 22nd at 5PM.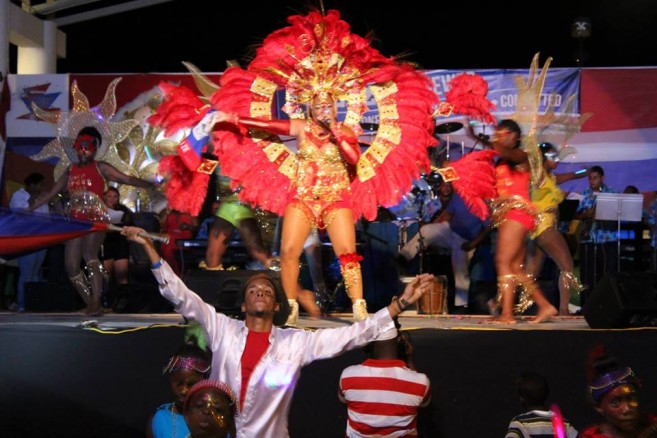 Who is eligible to enter?
The competition is open to all Belizeans, both juniors and seniors. Groups may enter, but will be treated as one entity. In the senior division (ages 18 and older), $10,000 and a trophy will be awarded for 1st place. The first place prize will include a music video, and an opportunity to represent Belize in the region. A prize of $3,000 and a trophy will be awarded to the second place winner. In the junior division (ages 17 and under), $4,500, a trophy, and a music video will be the given to the first place prize winner. A prize of $1,000 and a trophy will be given to the runner up.

The categories:
1). Belize Song Competition: must be an original song reflecting a strong Belizean identity, flavor and rhythm and should inspire a sense of national pride and unity. It should evoke a blessing or celebrate the history, traditions and diversity of the Belizean Culture.
2). The Carnival Song Competition: An original song which will be used for celebratory purposes during the September Celebrations and throughout the year. Entries will be judged based on: Audience Appeal, Musical Arrangement, Vocal Quality, Lyrical Content and Stage Performance.
The NCC is also introducing a Youth Music Development Program this year. There will be vocal training, song writing assistance and production development for the Junior Section of the National Song Competition. They will also award the following: People's Choice for the most popular song (based on votes from the public), and Breakout Artist of the Year. The NCC is excited to see the talent for this year's competition.
How to enter:
Songwriters and performing artists are invited to register for the competition by submitting online or downloading the registration form at www.mynationalsong.bz or by contacting their House of Culture Coordinators; or emailing [email protected]. Entrants may also call 227-2110/2458 at the Bliss Centre for more information.
Event coordinator, Holly Edgell, shared some pointers for those wishing to participate. Edgell strongly encourages any person, regardless of their age, to select angles that reflect the spirit of the newly selected theme: "Sovereign and Strong – Together as one!" She continues to advise interested persons to consider listening to past winners to get a sensation of what is expected.
Edgell also discussed the importance of hosting competitions like these. "It is always important to encourage pride in Belize. When a young person is proud of his or her country and heritage that feeling can make its way into other parts of their self-esteem, as well as spur people to make contributions to the nation. And, of course, being true to your own skills and talents is important,"
said Edgell.
Get those songs ready, and best of luck to all participants!
Follow The San Pedro Sun News on Twitter, become a fan on Facebook. Stay updated via RSS