Ministry of National Security Issues Statement on Recent Incident on the Sarstoon River
Friday, September 21st, 2018
Belmopan. September 18, 2018. The Belize Territorial Volunteers (BTV) conducted their third annual Sarstoon Kayak Challenge on September 15th, 2018. While in the previous two years, there was no resistance from the Guatemalan Armed Forces (GAF) during the races, there was resistance this year.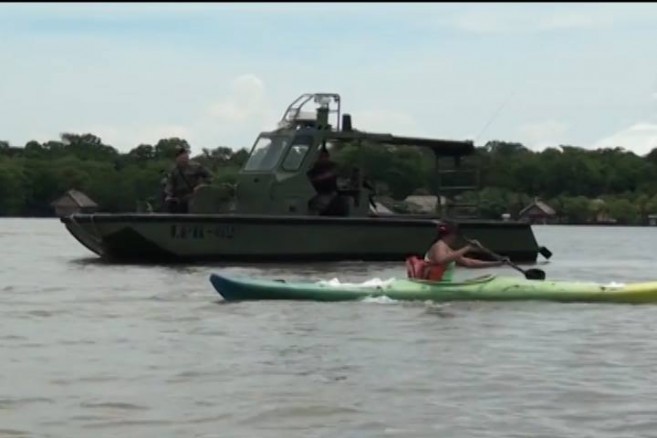 The Belize Forward Observation Base (FOB) Patrol Commander reported that on September 14th, a vessel with five men and two women passed near the FOB. The patrol recognized that one of the men on board was Mr. Wil Maheia of the BTV but noted that the vessel did not stop at the FOB as has been publicly advertised and is advised for all vessels. The commander reported that the persons onboard shouted that they were not going far. The Commander also reported that the seeming intent of Mr. Maheia was to plant a flag on the Sarstoon Island.
Checking in at the FOB is required of Belizeans, not in deference to the GAF, but to afford the FOB forewarning to organize properly and to adequately account for the safety of those onboard.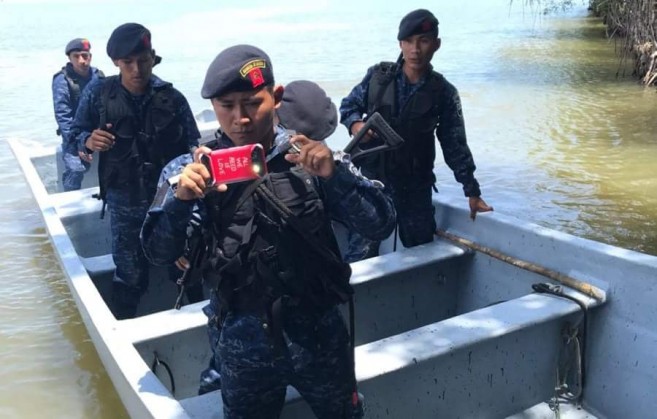 On the matter of the kayakers being intervened by GAF and prevented from circling the Sarstoon Island on September 15th, it is important to recollect that elements of the GAF, many times act without restraint towards civilians and interfere with Belizeans traversing the river. This action is illegal and a contravention of international law. The Ministry, therefore, consistently protests these actions, and through the Ministry of Foreign Affairs, has done so with respect to this latest incident. In addition to protesting, Belizeans are repeatedly advised to check in with the Belize Defence Force at the FOB before proceeding up the river. The FOB has on several occasions gone as far as escorting civilians that are in the area doing legitimate business.
Although totally aware of the proper procedure, Mr. Maheia did not observe them on both occasions and instead proceeded along the river without a BDF escort and without informing them of his intentions, whereupon the GAF seized on the opportunity to restrain the group. At that stage, the situation could have become volatile if the BDF had intervened. To avoid such situations, the BDF prefers to provide escort from the outset, however, Mr. Maheia never stopped in to alert the FOB of his intentions.
In the past, the BDF has escorted Mr. Maheia along the river upon his request, and his trips have gone without incident. This recent incident, therefore, questions the true intentions and motives of Mr. Maheia.
Follow The San Pedro Sun News on Twitter, become a fan on Facebook. Stay updated via RSS