Belize Territorial Volunteers denounces aggressive conduct from Guatemalan Armed Forces
Friday, May 5th, 2023
For years, the Belize Territorial Volunteers (BTV) have spearheaded trips through the Sarstoon River to one of the country's border markers in the southern Toledo District to commemorate the 1859 Boundary Treaty signed between Great Britain and Guatemala. In recent years, the Guatemalan Armed Forces (GAF) in the area have reportedly enforced sovereignty on the river, making this annual patriotic trip challenging. On the 164th anniversary of the treaty, the BTV once again led an excursion, where the GAF confronted them as they went up the Sarstoon River.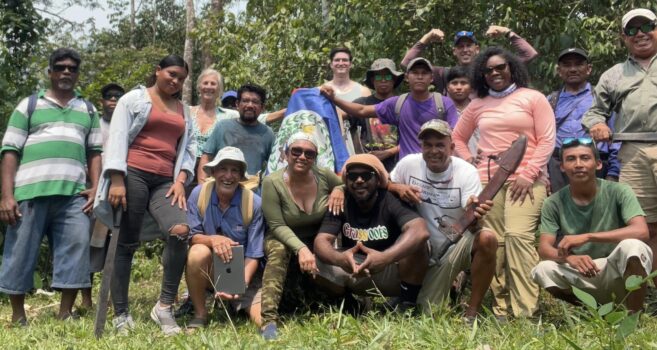 The treaty was signed on April 30, 1859, and to honor the historical event, the BTV held the trip to the border marker this year on April 29th. This treaty established the current boundaries between Belize and Guatemala; however, a territorial dispute continues today. The boundary marker known as the 'Gracias, a Dios' border monument in southern Belize, requires a boat trip to an area called Cadenas and approximately one mile by foot to the marker. The BTV group (20) included Belizeans from other parts of the country. They travelled in two boats, and as they entered the mouth of the Sarstoon River, they noticed boats from the GAF. BTV leader Wil Maheia said the Guatemalan soldiers knew of their trip.
They continued their trip, entering the river, which, per the treaty, a portion belongs to Belize. However, the GAF repeatedly stated that the entire river belongs to Guatemala. Thus, they set chase after the Belizean vessels. According to those on the excursion, the GAF had a large gunboat with about three small vessels. They told them to stop and demanded documents from the Belizean group for being on the river. The Belizean vessels did not stop, and at this point, Maheia said the GAF used their vessel as a weapon by swerving at a speed close to their boat, threatening to ram it against them. "In doing so, it created high waves threatening to destabilize the civilian vessel and flip it over," a BTV release noted.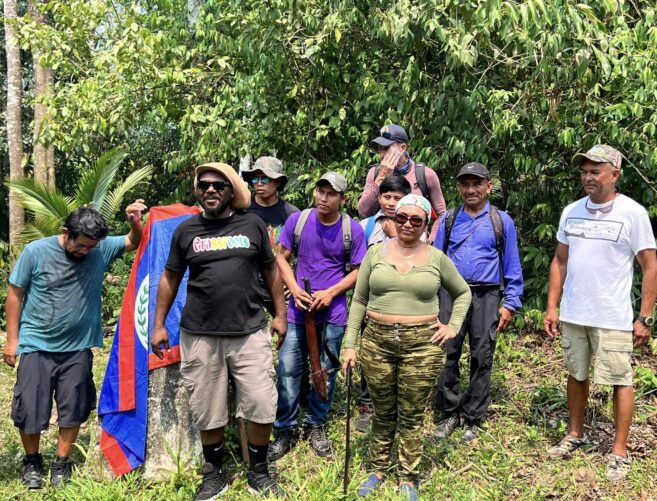 After being warned by Maheia that their actions were dangerous, they dropped back and tried the same maneuverer on the second vessel, where attorney Audrey Matura was onboard. The Guatemalan soldiers repeatedly notified the civilian boats that they were in Belizean territory.
The BTV was able to visit the border marker and safely return to Punta Gorda Town, Toledo. They denounced the actions by the GAF against Belizeans lawfully traversing the Sarstoon River. The BTV also said to be disappointed that Belize's military was not present, making the Guatemalan forces free to enter Belizean waters and trying to exercise authority over Belizean vessels and persons.
While the issue is now before the International Court of Justice, the GAF continues trying to enforce sovereignty in a river shared by both countries.
Follow The San Pedro Sun News on Twitter, become a fan on Facebook. Stay updated via RSS