Interdistrict football tournament debuts countrywide
Saturday, November 17th, 2018
On Saturday, November 10th the Interdistrict football tournament started countrywide, with games in both the female and male divisions for the Under 15, and Under 17 level. Two out of three games took place at the Ambergris Stadium in San Pedro Town. The island was represented by both male and female U-17 teams. Although the San Pedro High School (SPHS females) and San Pedro Pirates (male) teams competed, neither team won but played out their hearts on the field against their opponents.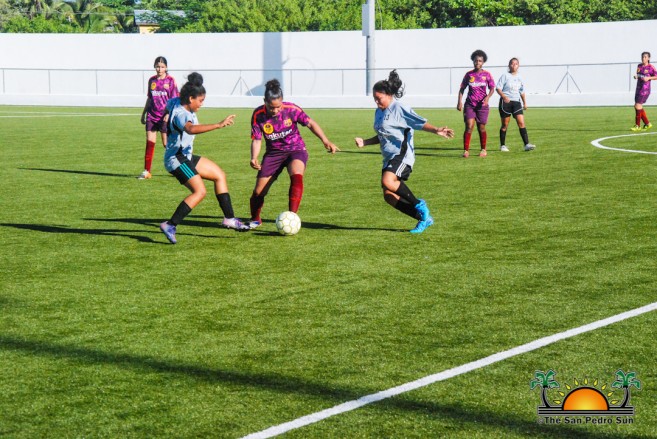 The first game was scheduled for 2PM between the Under 15 teams of Seawolves and Hattieville Brown Stars from the mainland. This game did not take place due to complications with one of the teams, who did not have their uniforms with them.
The tournament swiftly moved on to the second game of the day, which saw the island SPHS girls facing Belize City's St. Catherine's Academy in the Under 17 level. SPHS dominated a large part of the game making it difficult for their opponent to score. The game was intense, but the efforts from St Catherine Academy paid off at the end. The local team fought hard to the last minute, but they were bested by one goal and the Belize City team, who walked away with a 3-2 win.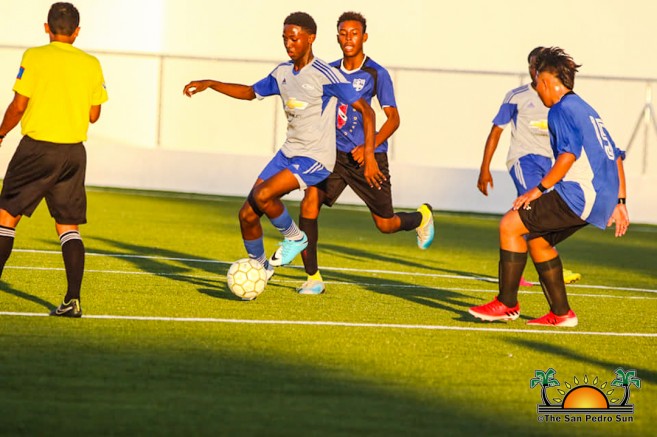 The final game of the day was in the male division Under 17 level between San Pedro Pirates and Warriors F.C. This was another tight match that saw goals hitting the net on both sides of the pitch. San Pedro's team was in no mood to finish their debut in the tournament with a loss and kept a steady dominance throughout most of the match. However, the Warriors would not settle for a loss either, and by the time the game ended, they nabbed the victory with a tight score of 5-4.
Other games across the country reportedly only in the Under 17 level saw the following results:
In the female, category beginning in the northern part of the country, Vibes Alive overcame the Calcutta team 5-1, while Revolution crushed Mopan Technical 16-0. Belmopan Comprehensive High School easily beat Silk Grass Divas 3-0, and San Juan Scorpions won against Julian Cho 4-1.
In the male division, Bella Vista F.C had a landslide victory of 8-0 over Colombia F.C in southern Belize.
The second leg of the tournament is scheduled to continue this weekend.
Follow The San Pedro Sun News on Twitter, become a fan on Facebook. Stay updated via RSS