San Pedrano starring in film to be featured at annual Belize International Film Festival
Saturday, November 9th, 2019
Well-known local entrepreneur and actor, San Pedrano Horacio Louis Guerrero will grace the red carpet of the Belize International Film Festival on Saturday, November 9th, for his role as the villain in a short Belizean film. Titled 'Time Fu Eat,' the 15-minute film will be featured at the festival's 14th edition to take place at the Bliss Center for Performing Arts in Belize City commencing at 7PM sharp.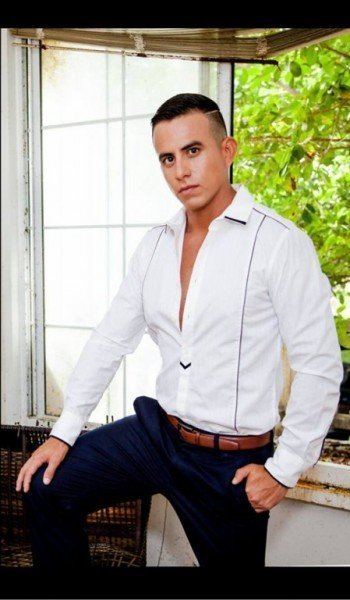 Written by Carlo and Andre Habet, and later produced by Veritas Productions, the debut film it's a unique Belizean dark comedy. It explores the various ways in which people's lives are impacted by socio-economic pressure and political corruption. The production casts a light on the way contemporary Belizeans hustle for money, fame, and the next plate of food. According to the Habets, they had plans to bring out such a production from some time ago. Carlo got the cast together while Andre monitored the production. They were both pleased with the performance and finished product.
Representing La Isla Bonita is Guerrero, who has participated in several films including in La Isla Bonita Telenovela, Christopher Coppola's film 'Torch,' to a role in the acclaimed soap opera series 'La Reina del Sur.' Guerrero feels proud to have participated in this Belizean production. "This film is about things that are happening right now, experiences that anyone can relate to," he said.
Other known Belizean performer taking part in the film is Belmopan based singer Stig Da Artist, who's music is also included in the movie.
Everyone is invited to witness the grand premiere of 'Time Fu Eat' and meet the Belizean cast that brought this project to the big screen.
Follow The San Pedro Sun News on Twitter, become a fan on Facebook. Stay updated via RSS