SP BTIA benefit concert raises over $7K for Dr. Otto Rodriguez San Pedro Polyclinic II
Wednesday, December 18th, 2019
The first-ever Christmas Concert to raise funds to purchase much-needed supplies for the Dr. Otto Rodriguez San Pedro Polyclinic II was held on Friday, December 13th. The benefit concert was held at Fido's Restaurant and Bar and was organized by the San Pedro Chapter of the Belize Tourism Industry Association (SP BTIA). Featuring musicians Jake Hill and Russell Hulme, attendees were delighted with songs from the 70s, classical music, contemporary light Christmas music, jazz, and sing-along piano tunes. While attendees enjoyed live music, they also had the opportunity to win fabulous prizes and bid on a silent auction. The concert was deemed a success, and by the end of the evening, all proceeds of the events, including a percentage from the bar and other donations, totaled $7,164, which will be used to purchase supplies for the island's only public health center.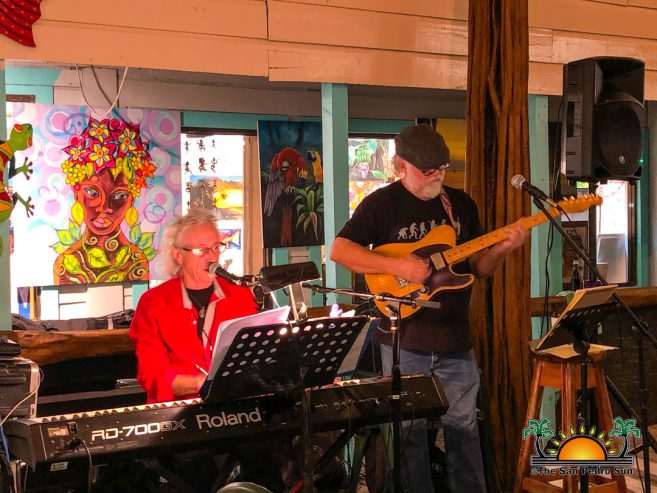 The spacious restaurant area at Fido's was filled with the festive sound of piano and guitar music by Hill and Hulme. Shortly after 7PM, eager patrons came to not only contribute to a worthy cause but also spend a wonderful evening with great music, drinks, food and socializing. Throughout the night, lucky guests won fabulous prizes via entrance raffles, and 'lucky dip.' Many bid on their favorite items via a silent auction that featured sunset cruises, dinner certificates, overnight stays at exotic resorts on the island, snorkeling tours, round-trip flight tickets and even a pizza party for ten persons.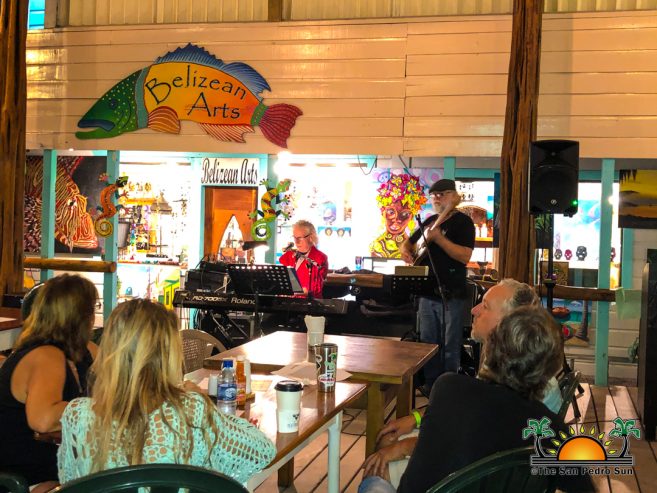 During an intermission, members of the SP BTIA thanked everyone for their support and emphasized that their contribution was for a very good cause. Diane Tabony spoke about successes the organization has had, and the assistance they continue to receive from the business community, including a couple organizations in the United States of America. Speaking about foreign assistance was Rob Cadick, a Biomedical Technician and Radiology Engineer. first-ever recently made a donation of medical equipment to the Polyclinic, and stated that the company he works for makes donations to several medical facilities and he looks forward to continue working with the local BTIA branch on the island and assist in any way they can.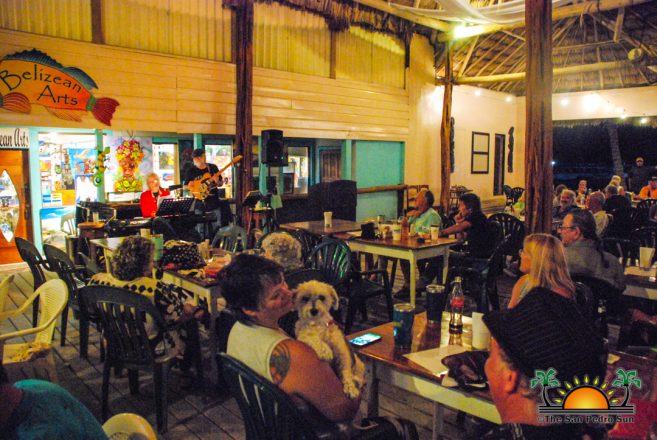 Thanking the donors and supporters of the event on behalf of the Polyclinic was Regional Manager of Health Services, Melinda Guerra. She indicated that the Polyclinic processed over 60,000 medical cases throughout the year with their limited resources. As the island continues to grow, so totaled the demand for health services and with some of the limitations they face, such events like the concert are expected to further enhance their services to the island community. Chairwoman of the SP BTIA, Tamara Sniffin, also took the opportunity to thank the group of attendees and invited them to continue enjoying the evening. They were acknowledged for their contribution to the concert, which will be used for the betterment of the island's Polyclinic.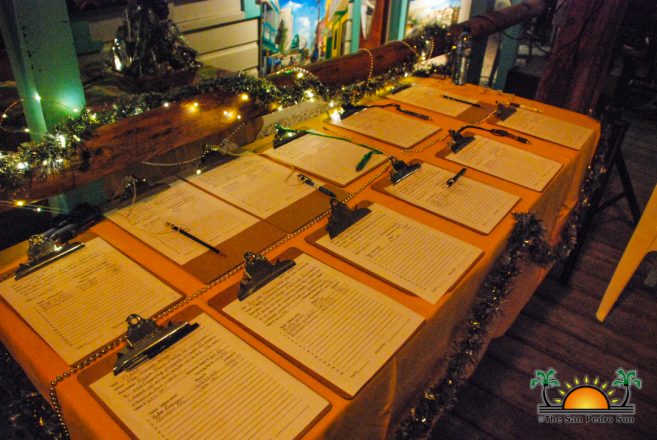 Patrons were encouraged to continue mingling, bidding, and trying their luck at the lucky dip to win prizes. Hill and Hulme continued serenading the festive group well into the evening.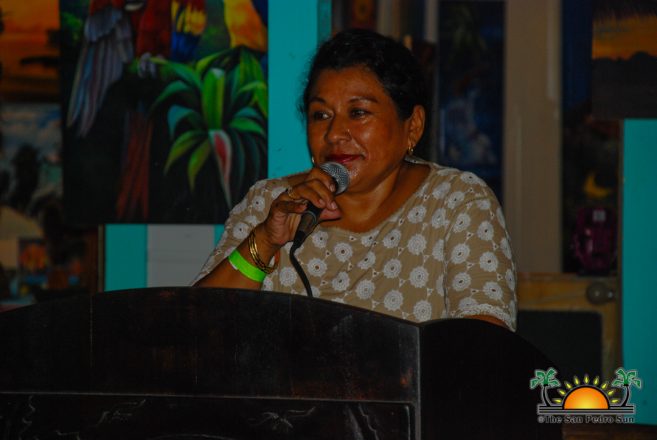 Organizers of the event are pleased with the successful gala, saying they raised over $7,000. They thank all the businesses, large and small, who did not hesitate to come on board and help make the concert possible. They extend gratitude to Fido's for being a great host and providing excellent service. The committee sends out a BIG thank you to the following businesses for sponsoring, Patz Delicatessen, Mermaid Supermarket, Caye Coffee, Kim and Kevin Owen, Mahogany Bay Village, Kathy Vellis, Spindrift Hotel, Zen Belize, Fido's Restaurant and Bar, Retro Perros, Paradice Cream, The Baker, Dulce Gusto, Flight Café, Belize Chocolate Company, Wild Mangos, Mesa Restaurant, Delices de France, Island Wonder, Maya Hardware, Sandbar Restaurant & Bar, Pirate's Pizza, War Paint, Man O War, PUR, Belize Sailing Centre, Estel's dine by the Sea, Harold Burns, CrossFit San Pedro Town, Sol Spa, Carole Goudreau, Xsite Belize Sailing & Adventures, Lavish Habit Café, The Truck Stop, Havana Cigars, Caliente Restaurant, Iguana Juan's, Pink Boutique, Rum Dog, Tropic Air, Black Orchid, Casa Picasso, Seaduced By Belize, Leslie's Salon, Blue Water Grill, Zen Belize, Sol Spa, Red Ginger, Blue Heaven Dives, Wahoo's Lounge, Castillo's Hardware Ltd, Cocos Loco, Marbucks, AJ's Sports Bar, Blue Tang Inn, Casa Pan Dulce, Tres Cocos Waffles & Smoke, Dive Bar Restaurant, Georgie's Crust & Crumbs, Searious Adventures and Sailing, Belize Parasail Plus, Premium Wines and Spirits, Dog House Sports Lounge, La Divina Providencia, Belikin, Hidden Treasure, Caye Supplies, El Fogon, Victoria House, Captain Shark's, ReMax, Lino's Meats, Crazy Canucks, The Green House, Ambar Jewellery and The San Pedro Sun.
Preparations are underway for next year's event and organizers expect it to be bigger and better!
Follow The San Pedro Sun News on Twitter, become a fan on Facebook. Stay updated via RSS