San Pedro Town braces for COVID-19; holiday and special events cancelled
Thursday, March 19th, 2020
Authorities at the San Pedro Town Council (SPTC) announced on Tuesday, March 17th via a press release that specific measures will be implemented to ensure the safety of residents from the COVID-19 (Coronavirus). The island's primary industry, tourism, is also feeling severe effects with hoteliers, restaurants, and tour operators reporting many cancellations and people laid off. Mayor Daniel Guerrero called on islanders to stay calm amidst the announcement of the cancellation of large festivals on the island while discussing ways how the authorities can assist those most affected.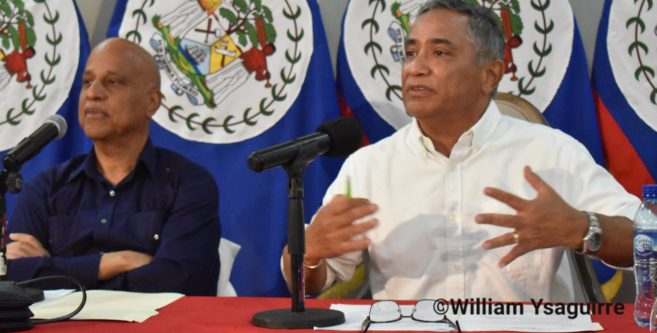 Following the advice given by Prime Minister Right Honourable Dean Barrow at a joint press conference on Monday, March 16th with Leader of the Opposition Honourable John Briceño on limiting social gatherings to no more than 100 persons, the SPTC was forced to cancel upcoming events. These include all Easter festivities, the Mother's Day Extravaganza in May, Teacher's Day and even the International Costa Maya Festival in July/August.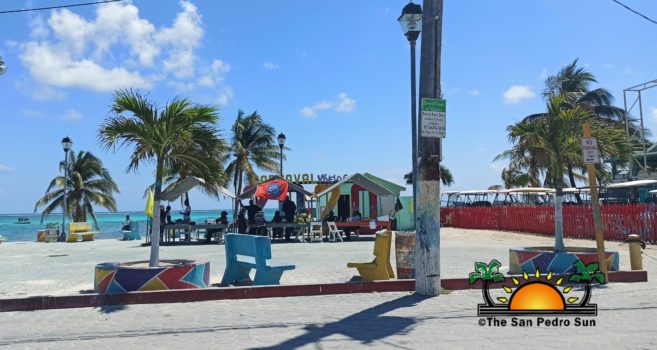 Also, there will be no granting of permits to use Central Park for any event until July. The same goes for the Honourable Louis Sylvestre Sporting Complex and Ambergris Stadium, which will be closed to the public. This measure will be in effect until the government clears the limit on social gatherings. According to the official message from the SPTC, the San Pedro Liquor Licensing Board will not be issuing liquor license extensions to any establishment nor for any private event.
Authorities discuss how they will assist those affected by the COVID-19 crisis
Mayor Guerrero addressed island residents on Wednesday, March 18th, during the morning talk show on Reef TV. He was accompanied by Health Inspector Christina Martinez and Officer in Charge of the Coastal Executive Unit (Ambergris Caye and Caye Caulker) Superintendent Christopher Noble. Guerrero stated that the situation has financially impacted the local tourism industry like hotels, restaurants, tour guides, and companies, along with a large part of our residents who depend on tourism. He asks everyone to work together with the local authorities so they can overcome the current situation.  "It's something new, but we are a strong community, we have gotten through tragic situations like hurricanes and fires, and we could get through this one as well," said Guerrero. The fact that many island residents have been laid off from their jobs has raised alarm. He understands that some employers are trying hard to keep most of their staff, but if there is no tourism, it is challenging for the business owners. He called on the landlords to be considerate with their tenants in case they are faced with the difficult situation of not being able to pay their rent.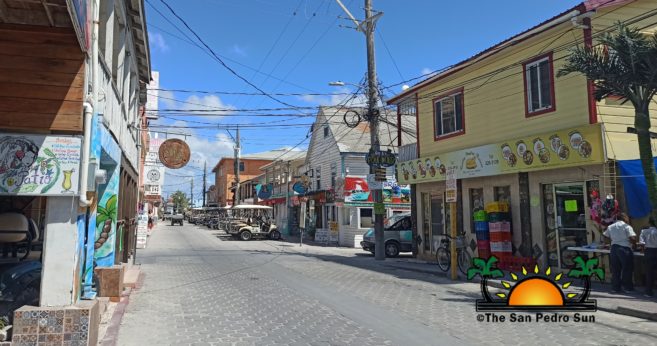 The Mayor indicated that regarding assisting people with resources (financially), the SPTC could not commit to helping every person, particularly those who have been laid off. Guerrero added that his team might approach business establishments (employers) to obtain a list of names of persons they are laying off. He stated that then they could contact the Central Government to see how these people can be assisted. The Mayor also said that Hope Haven, the island's children's home, will be providing some of those affected with food.
Health Inspector Martinez said that it is all hands-on deck and following four critical practices. She encouraged everyone to diligently wash their hands, use cough etiquette, practise social distancing, and taking care of oneself. She also suggested eating right and getting adequate sleep to boost the immune system. In the case someone tests positive, according to Martinez, they will be initially treated at the Honourable Louis Sylvestre Sporting arena. If their situation worsens, then they will be taken off the island.
Superintendent Noble committed to supporting every measure necessary to have proper law enforcement and keep the island and its residents' safety as we brace from this disease.
Island based Belizean airline, Tropic Air cuts operations by half
The airline of Belize, Tropic Air, has reduced its service by half as its business has been dramatically affected by the large number of travellers cancelling reservations due to the pandemic COVID-19. Tropic Air's President John Greif III told the media that they have some of their staff on voluntarily leave as they continue the battle with the significant decreases in business that are in the millions. Greif took the opportunity to thank his employees for being very receptive and working along with the company as they struggle through this global emergency.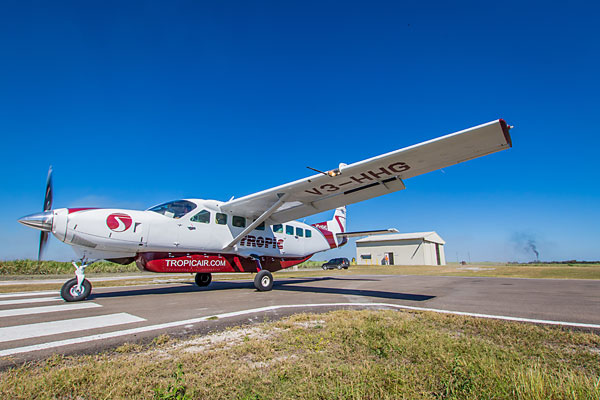 Island still open for business
While some establishments are closing or laying off staff, many beach restaurants and bars and even some of those in downtown, remain open for business. Some business owners told The San Pedro Sun that they are not closed for the time being they care for their employees and are adapting to deal with the situation. While some tourism is still present on the island, if the pandemic crisis continues, it is unknown what will be the future of this vital industry that one way or another, is the bread and butter for many Belizeans.
Follow The San Pedro Sun News on Twitter, become a fan on Facebook. Stay updated via RSS