Hope Haven receives donations from Ava Guerrero and Grand Caribe Deep Sea Fishing Tournament
Thursday, July 23rd, 2020
Hope Haven is thankful for two generous donations that have come their way, one via eight-year-old Ava Guerrero, and the other from Grand Caribe.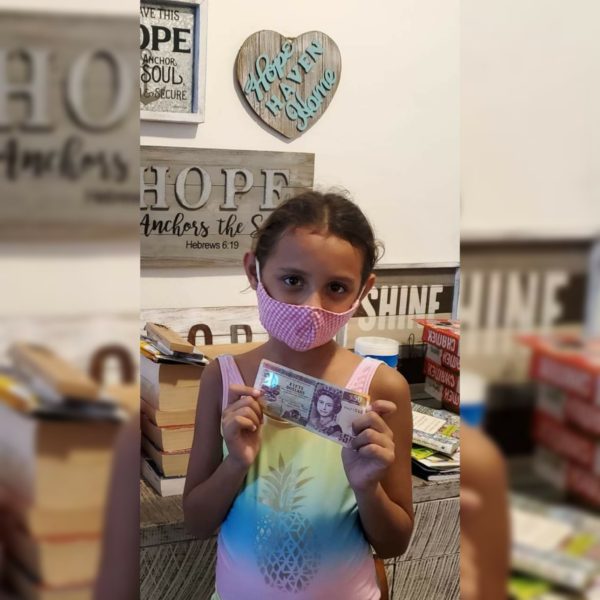 Miss Ava made her donation on July 15th after she won a Covid-19 Video Competition hosted by Make Belize Films. Upon being awarded, she told her mother that she planned to give half her winnings to two causes: Hope Haven and Blue Water Grill's feeding program.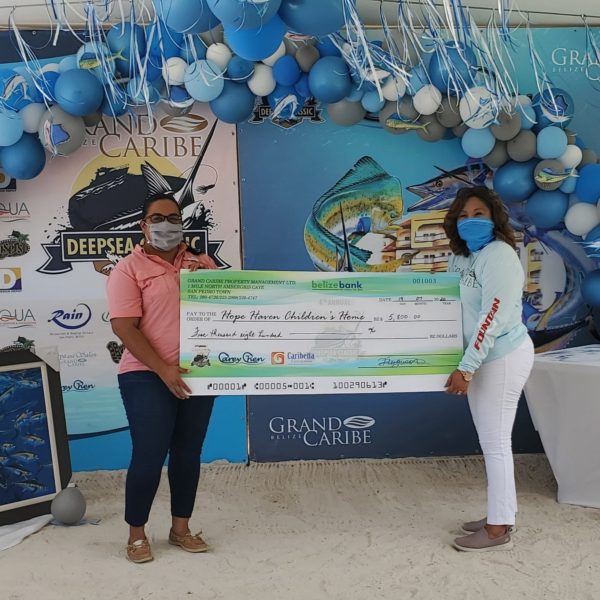 The second donation came right after Grand Caribe's fourth annual Deep Sea Classic fishing tournament on Sunday, July 19th. A shelter representative gratefully accepted a check for $5,800 BZ, and thanked event organizers and donors for their valuable contribution. The monetary donation was made possible by Caribeña Enterprises, renowned marine artist Carey Chen, and Grand Caribe.
Hope Haven indicated that the donations will be used to send the children currently living at the shelter to school this year. Hope Haven continues to serve as the first children's shelter on the island providing refuge for abused, neglected, or orphaned children. The shelter has programs that involve providing meals twice a week to mothers and children referred to them by Social Services, tuition and school supplies to children through their scholarship program, outreach assistance to victims of domestic violence, parenting skills workshops, and counseling services.
The children's shelter would like to thank Grand Caribe, Caribeña Enterprises, and Carey Chen for their amazing contributions to the community and Hope Haven. For more information on Hope Haven, you can find them on Facebook or visit them across from the old Maya Island Air Terminal. They can be reached via email at [email protected] or by telephone at 501-226-2333.
Follow The San Pedro Sun News on Twitter, become a fan on Facebook. Stay updated via RSS