Customs and Excise, along with Living Word Church, reach out to several island families with Christmas Toy Drives
Thursday, December 24th, 2020
The spirit of Christmas continues in San Pedro Town, Ambergris Caye. The usual activities that see the underprivileged getting goodie bags and presents were not interrupted this year despite the current crisis caused by COVID-19. On Friday, December 18th, Customs and Excise, and the Living Word Church reached out to families and children with toys, fruits, refreshments, and bags full of groceries.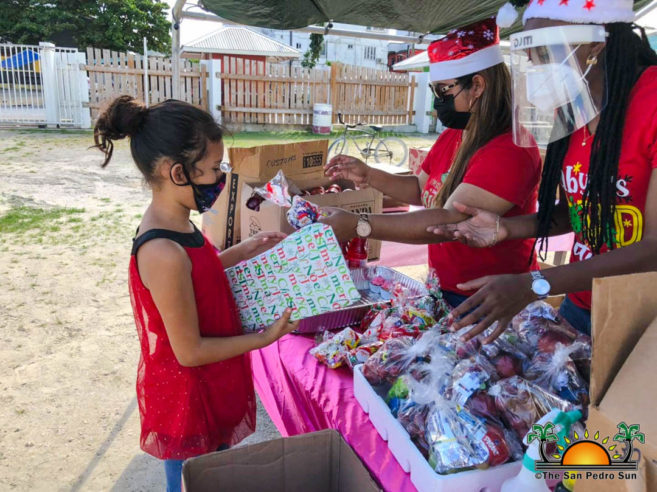 Customs and Excise, with the help of members of the Elections and Boundaries, National Emergency Management Team, and the San Pedro Police Formation, welcome selected children and families at the Honourable Louis Sylvestre Sporting Complex. All recipients were given a ticket before receiving toys, refreshments, fruits like grapes, and baskets with additional Christmas goodies. Over 300 children received toys and goodie bags. The Customs and Excise crew ended with additional items. They packed it up and distributed the remainder around other subdivisions, like San Mateo. They thank the business community on Ambergris Caye and mainland like Belize City.
Living Word Church hosts annual Christmas Toy Drive
Later on Friday, the Living Word Church conducted their 10th Annual Holiday Toy Drive and grocery bags distribution. Pastor Ian Zaldivar and Caye International Bank's Chairman, Joel Nagel put smiles on children's faces once again. During the distribution at the Honourable Louis Sylvestre Sporting Complex, a total of 1,000 toys were handed out. Children also received a holiday cupcake along with a hearty apple to ring in the holiday season.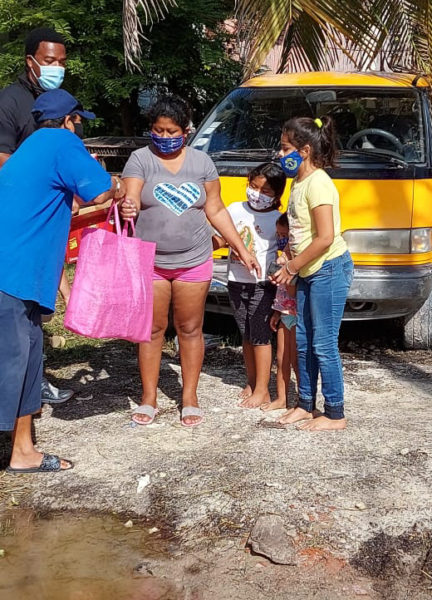 In addition to the toy drive, 100 food baskets containing household essentials and grocery items were provided to the families affected most by COVID-19 this year. "This year's toy drive has been a little different than in previous years," said Nagel. "There is so much need out there right now, especially for basic food supplies, that we decided to go with smaller toys for the kids and dedicate more money to helping feed families."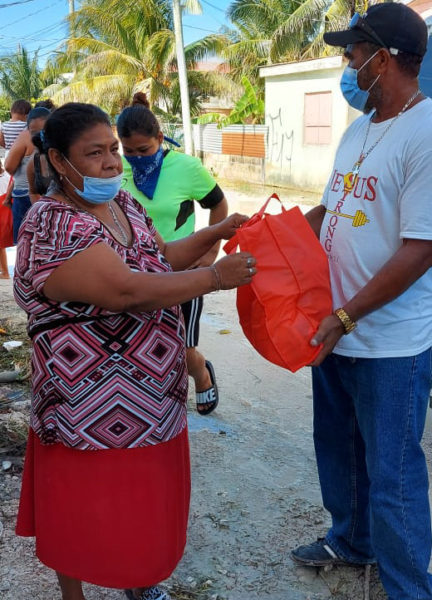 Meanwhile, Pastor Zaldivar expressed: "Despite the suffering COVID-19 has caused the world this year, the light of hope, peace, truth, and life shines even brighter than ever. "The Lord has provided for the people once again to have hope. Thanks to Joel Nagel and his associates at ECI Development, The Living Word Church was once again able to bless 125 families with food baskets for Christmas and 800 children with cupcakes, apples, and Christmas toys. God is good, always!"
The distribution of food baskets was carried out on-site and house-to-house distribution within the neighboring communities of Ambergris Caye. To ensure everyone's safety, social distancing was enforced, and the number of guests at the event was limited.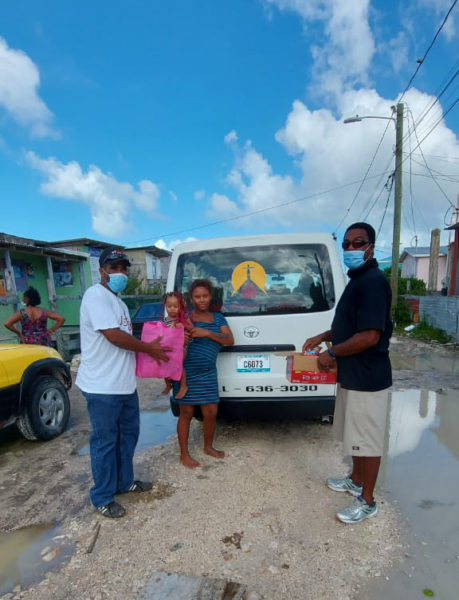 The event was possible with the help of Caye International Bank and ECI Development; fundraising efforts reached far, which generated an incredible BZ$60,000 for the people of Ambergris Caye. Michael K. Cobb. CEO & Chairman of ECI Development said: "ECI is always honored to be able to work alongside Caye Bank to provide toys for kids in San Pedro, who might not otherwise receive them. A HUGE thank you to the shareholders, property owners, team members, and directors who donated finances and time to make the event a reality.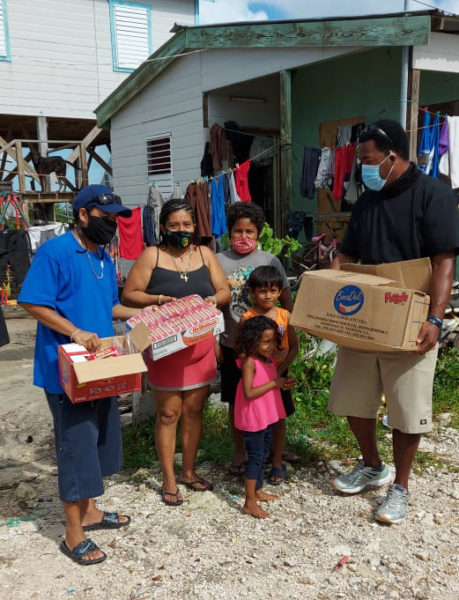 It is no secret that COVID-19 has taken a heavy toll on the tourism-based economy of Ambergris Caye and of Belize overall. Over the past year, San Pedranos have struggled to make ends meet where possible and provide for their families. In previous years, Living Word Church would provide weekly support to people in need across Ambergris Caye. However, due to the COVID- 19 situation, this has sadly not been possible in 2020. Chairman Nagel shared a few remarks about the need to support the people of Ambergris Caye further. "It's important that the current fundraising should continue beyond the holidays because the need will continue. We need to make a maximum effort to keep assisting until the impact of the coronavirus on tourism in Belize has subsided." Any interested parties interested in contributing to Chairman Nagel and Pastor Zaldivar's efforts in supporting this initiative, contact Living Word Church at +501-636-3030 or email to [email protected].
Follow The San Pedro Sun News on Twitter, become a fan on Facebook. Stay updated via RSS