San Pedro Belize Christmas Collection feeds 500 residents; groceries and toys bring joy
Monday, December 21st, 2020
Several hundred families and children on Ambergris Caye were recipients of Christmas joy as Santa's busy 'elves' delivered over 500 meals, toys and pantry gift bags on Sunday, December 20th to those most in need across the island. An initiative by island businesses, spearheaded by Crocs Sunset Sports Bar north of San Pedro Town, the objective was to bring some joy to many needy families and children particularly affected by the COVID-19 pandemic. In keeping with the government regulations in place (no mass gatherings), distribution took place in several areas around town, with the main hub of activity being Crocs.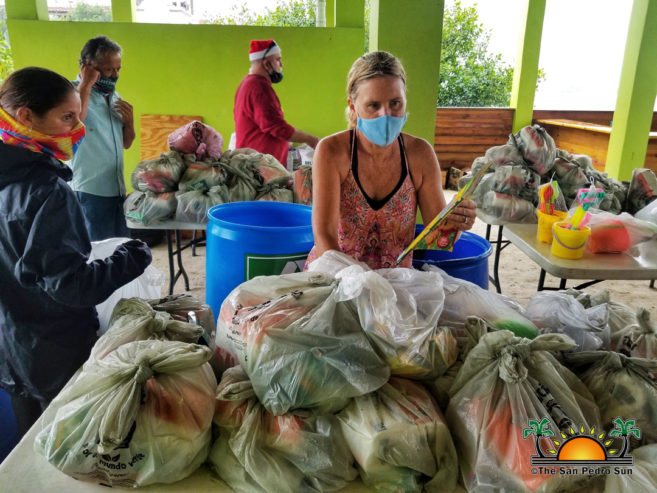 According to organizers, the task of providing for so many people was a collective effort. Due to the COVID-19 pandemic, many families continue to face hardships as jobs have been scarce and they are unable to provide their children or themselves with a treat during Christmas time. At Crocs, many busy elves packaged toys, packed bags of groceries and toiletries, and packaged hot meals which were taken for delivery at various pickup points by (reindeer) drivers who braved the unexpected downpour to deliver Christmas cheer.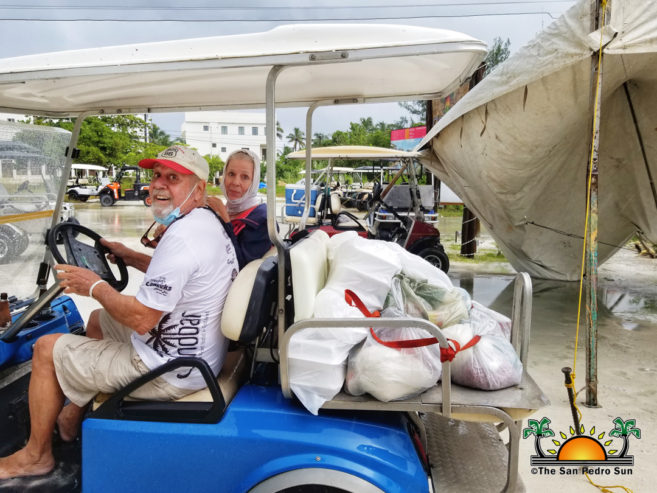 Working tirelessly in the kitchen was Ms. Shelley Huber, who helped prepare tasty turkey and rice and beans meals for hundreds.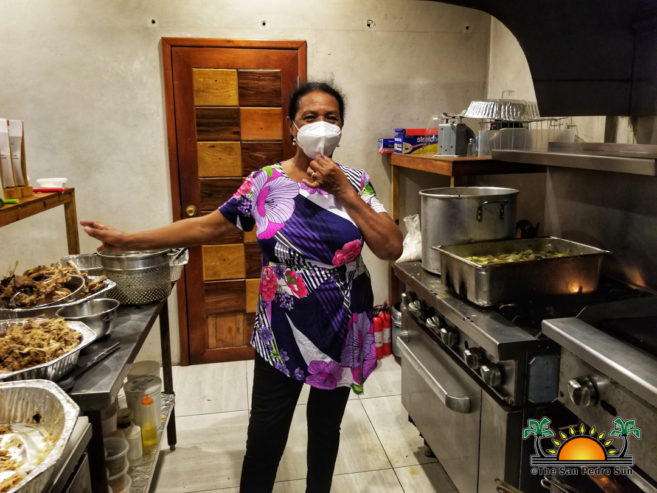 Santa even made his appearance, being very responsible and showing children the importance of social distancing for photos, handing out toys to some very happy recipients.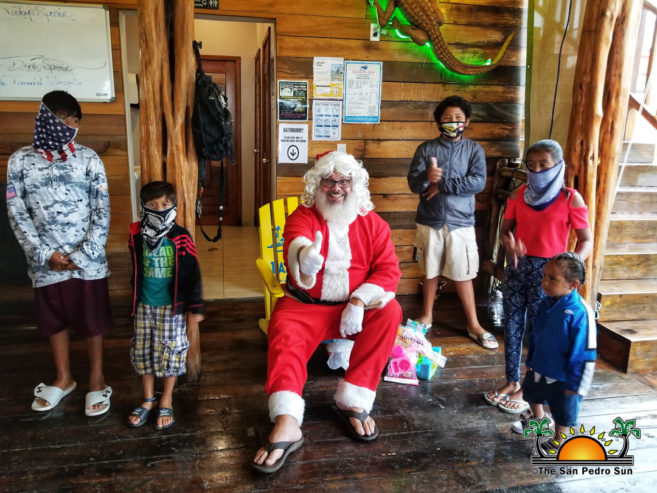 As residents in the area showed up to collect their meals and/or presents, they enjoyed a little light-hearted fun with the jolly bearded man from the North Pole.
Various distribution points
Those living downtown and in nearby subdivisions like San Juan and San Pedrito picked up their goodies at the Lions Den on Barrier Reef Drive. There was another distribution station in the Escalante Subdivision, for those selected recipients living in the said subdivision as well as DFC, San Marcos and San Pablo. Although it was a rainy day, the event was deemed a success and everyone involved is happy to have been able to bring some Christmas cheer to so many.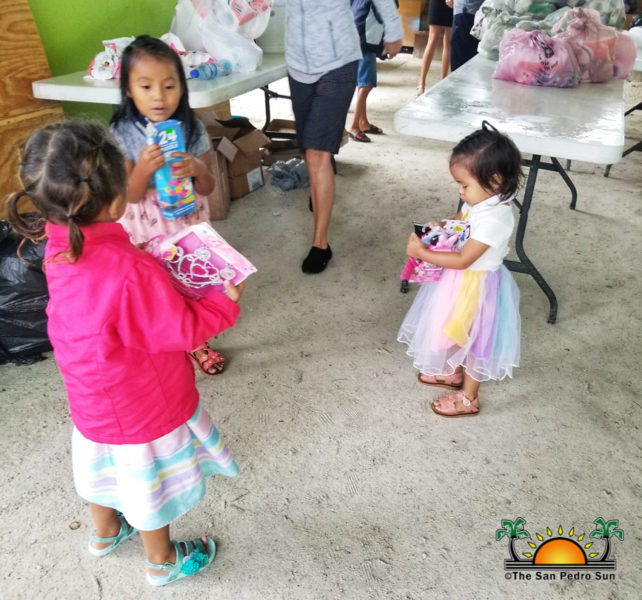 The Project: A Christmas Collection Fundraiser
The event planning began early December, with scheduled night events at Crocs, Waves, Someplace South and Amber at Caribbean Villas, to raise the necessary funds to prepare food and gather toys. Each location had specials lined up, with live music and raffles, special guest bartenders, and musicians. Shot sales and donations all went towards the fundraiser. Those from abroad who wished to contribute had the option to send money via Venmo or Paypal as well.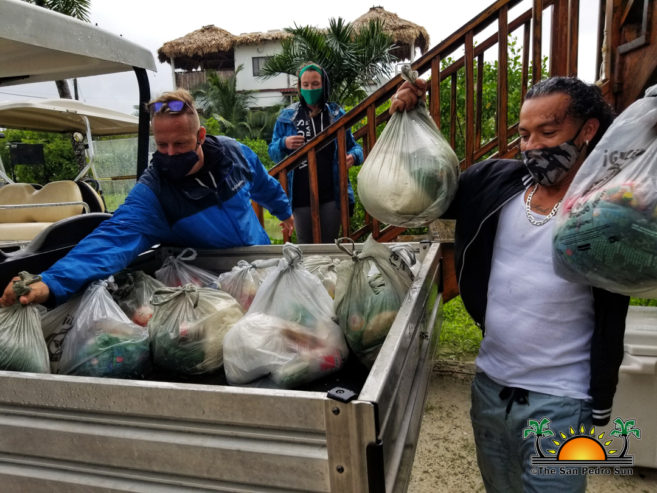 These types of events prove once more how San Pedro's a close-knit community finds ways to help each other in the worst of times. Although this festive season will be unusual for everyone, those who have had a hard time in 2020 were able to enjoy a small moment with a warm meal, and happy children playing with their toys, revelling in the Christmas spirit of love and sharing.
Crocs Sunset Sports Bar commends everyone that contributed in one way or another to make someone else's holidays a little better. A big THANK You goes to everyone involved, and may all San Pedranos on La Isla Bonita have a Merry Christmas.
Follow The San Pedro Sun News on Twitter, become a fan on Facebook. Stay updated via RSS