Almost 200 persons arrested and charged for breaching quarantine regulations
Tuesday, December 29th, 2020
The Commissioner of Police (ComPol) Chester Williams reported on Tuesday, December 29th, that 176 persons nationwide were arrested and charged with offenses under the current Quarantine Regulations over the Christmas holiday weekend. The regulations, recently established to reduce the number of infections relating to COVID-19, introduced a new curfew, restriction on public transportation, the sale of alcohol and warned those breaking the law of new fines for both employers and employees.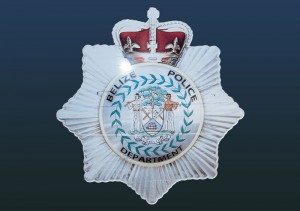 The new curfew mandates that from 8PM to 5AM adults and 6PM to 5AM for persons 16 and younger are off the streets. No alcohol can be sold after 6PM, and the wearing of masks and the practicing of social distancing will be strictly enforced. Traveling within the country is only for essential purposes, and public transportation carriers are only allowed to carry 75% capacity and must sanitize and follow face mask protocols. Failure to abide by these rules can result in fines up to $500 and up to $5,000 for businesses not adhering to the regulations. The law also calls for no mass gatherings, and household groups cannot exceed more than ten persons.
Breakdown of persons arrested and charged
ComPol Williams offered a breakdown of the persons arrested and charged for violations against the regulations. Over the weekend, a total of 89 persons were arrested and charged for breaching the curfew. The total for failing to wear a face mask or other face-covering while in public was 71, while 11 got in trouble with the law for not practicing social distancing. There were two persons detained for not properly wearing a face mask. One person was penalized for operating a business establishment contrary to the COVID-19 regulations. Another person was caught entering the country illegally, and one businessperson was apprehended for selling alcohol after the stipulated hours.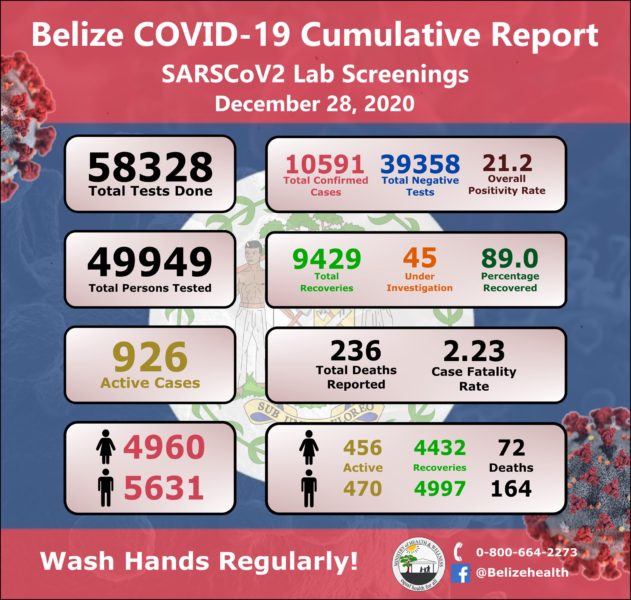 San Pedro Town's numbers were reportedly low, and Officer in Charge Superintendent Christopher Noble could not confirm how many persons on the island breached the regulations. However, the island residents were commended by Noble during a televised interview on Thursday, December 24th, for abiding by the current Quarantine Regulations.
The cases of COVID-19 countrywide have significantly decreased. As of Monday, December 28th, Belize had 926 active infections out of 10,591. Unfortunately, the number of deaths continues to rise, and now, a total of 236 persons have perished from the deadly virus.
In the meantime, the Ministry of Health and Wellness reminds the general public to follow the public health advice and adhere to the Isolation/Quarantine guidelines if you test positive. Anyone experiencing difficulties with breathing, shortness of breath, or chest pain should immediately seek medical attention.
Follow The San Pedro Sun News on Twitter, become a fan on Facebook. Stay updated via RSS