Belize falls 2-0 against Haiti in first World Cup qualifying game
Thursday, March 25th, 2021

The National Football Team of Belize lost the opportunity to nab three qualifying points after losing their first World Cup match against Haiti. The game, played at Port-au-Prince, started at 3PM Belize time and ended with a 2-0 win for the Haitian national team.
The Haitian team proved to be the favorite one and dominated the game from the beginning. The Belize team-the Jaguars struggled to overcome their opponent, but all efforts were futile. Throughout the first half of the game, they primarily played defense. At the end of the first 45 minutes, the score remained 0-0.
During the second half, Haiti continued to dominate the game. Belize did not change its strategy, and on minute 51, Ricardo Ade of Haiti found the opportunity to score with a header. He ran into the box behind the defenders and headed down to the right corner, defeating the Jaguar's Woodrow West.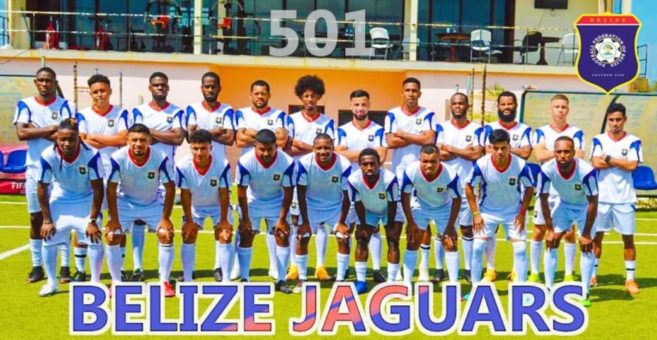 As the game continued, Belize made minimal approaches to the Haitian side. The second goal came at minute 81 with a corner kick executed by Steven Séance for Haiti. The ball bounced off Séance, Belize's Deon McCaulay tried to clear the area, but the play ended in Haiti's second goal.
The Jaguars tried hard in the last minutes but could not find a way to come back. At the end of the game, Haiti took the victory with the final 2-0 score.
The Belizean team travels tomorrow, Friday, March 26th, to Santo Domingo in the Dominican Republic to prepare for their second World Cup qualifying game. The game is scheduled for Tuesday, March 30th against Turk and Caicos, starting at 3PM Belize time.
Follow The San Pedro Sun News on Twitter, become a fan on Facebook. Stay updated via RSS