Islander Asrel Sutherland joins Belize's male national team in World Cup qualifying games
Friday, March 19th, 2021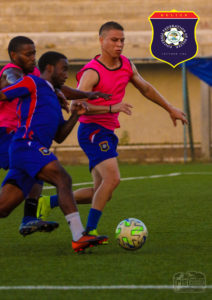 Islander Asrel Sutherland of the San Pedro Pirates Football Club is among the 23-man roster making up the national football team of Belize, gearing up for four upcoming World Cup qualifying games. The official national team was virtually introduced on Thursday, March 18th by the Football Federation of Belize.
The Belize team, known as the Jaguars, will travel to Haiti on Sunday, March 21st, to take on the Haitian team at the Stade Sylvio Cator in Port-au-Prince on Thursday, March 25th at 3 PM Belize time. The following day the team will travel to the Dominican Republic, where on Tuesday, March 30th, the Jaguars will face Turks and Caicos at 3 PM Belize time. The games will be played in empty stadiums as per FIFA anti-COVID-19 protocols.
Island player and the national team
Fans and the San Pedro Pirates management congratulated Sutherland, who is playing as a defender on the team. He will be flanked by Ian Gaynair, Norman Anderson, Collin Westby, Jose Urbina, Everal Trapp, Deshawn Nembhard, and Mike Atkinson. Midfielders include Krisean Lopez, Johny El Zein, Jesse August, Nana Mensah, Angelo Capello, Nahjib Guerra, Andres Makin Jr., Jordi Polanco, and Ian Lewis.
The team members playing forward include veteran Deon McCauley along with Desmond Wade and Carlos Bernardez. Meanwhile, the goalkeepers are led by Woodrow West, Eithon Wagner, and Isaac Castillo.
Some of the players hail from the different semi-pro football teams across Belize, while the other members play with teams in Honduras, the United States of America, and Dubai in the Middle East.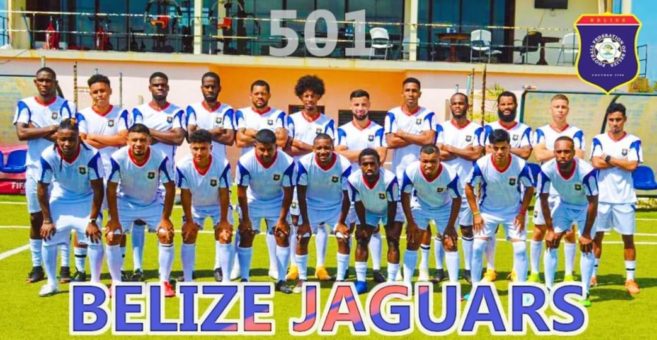 The technical staff consists of Dale Pelayo Sr as head coach, Marvin Ottley as assistant coach, Stanley Reneau as goalkeeper coach, Dennis Serano and Ben Aba as physical trainers, Herbert Trapp Jr. as equipment manager, Dr. Carlos Crespo as team doctor, and Raynord Gabutt as team manager.
Belize is in Group E, and for the Jaguars to get that ticket to the World Cup, they will have to overcome most of their opponents. These include Haiti, Turks and Caicos, Nicaragua, and St. Lucia. Following the games against Haiti and Turks and Caicos, Belize is expected to take on Nicaragua and St. Lucia in June of this year.
Follow The San Pedro Sun News on Twitter, become a fan on Facebook. Stay updated via RSS