Buckingham Palace approves Froyla Tzalam as Belize's next Governor General
Tuesday, May 4th, 2021
Belize's next Head of State and Governor General (GG) has been approved by Buckingh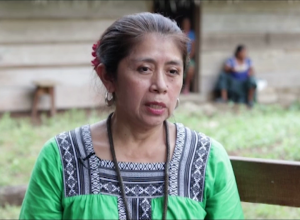 am Palace in London, England. The historic appointment of Froyla Tzalam, a Mopan Maya woman of the Toledo District in southern Belize, was announced over the weekend when she's was on tour with the Ministry of Human Development, Families, and Indigenous Peoples' Affairs. Tzalam is now transitioning to be Queen's Elizabeth II representative in Belize, taking over the post of former GG Sir Colville Young after he officially retired on Friday, April 30th.
Tzalam is the third GG in Belize and the second woman appointed to the role. She is also the first indigenous American Governor General in the Commonwealth. The new GG designate is from the village of San Antonio, Toledo, and holds high academic degrees. Tzalam graduated with a BA in Anthropology from Trinity University in Texas, USA. She also has a master's degree in Rural Development from the University of Sussex in England. She was the Executive Director of the Sarstoon Temash Institute for Indigenous Management before she was appointed GG. Tzalam is known to be active in the fields of history, indigenous rights, and the Maya culture.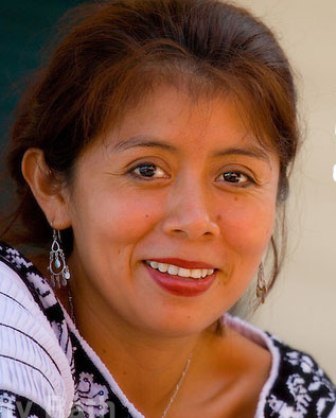 According to Tzalam, she was honored and humbled when asked to consider such a prestigious position. "It was never an office I ever thought about," she told the media. "I live my life not knowing if I will see tomorrow, thinking that if I can make a difference, if my work counts for anything, I must do that work today, not tomorrow." As the Head of State, she will be the executive authority in Belize and serve at Her Majesty's pleasure.
Following approval from the Buckingham Palace, Minister for Indigenous Peoples' Affairs, the Honourable Dolores Balderamos-Garcia is said to be thrilled. "Froyla, not only do I call her a friend, but I know her to be a woman of dynamism, a woman of substance, of keel intellect, who really grasps all the developmental issues of our country," said Garcia.
No date has been announced as to when Tzalam will be sworn in as the next GG.
The first GG was Dame Elmira Minita Gordon (served 1981-1993). Sir Colville Young took over in 1993 and served for almost three decades-the longest-serving Queen's representative in Belize and the Commonwealth.
Follow The San Pedro Sun News on Twitter, become a fan on Facebook. Stay updated via RSS