Caye Caulker Airport will close for six weeks for renovations
Wednesday, April 12th, 2023
Starting early in May, the Belize Airports Authority (BAA) announced that the Caye Caulker Airport would be closed for six weeks for a much-needed runway upgrade.
General Manager at the BAA, Thea Garcia-Ramirez, said the issues at the runway include undulations which could pose a danger to the routine daily flights. Ramirez noted that because Caye Caulker has no taxiway, their airport must be closed entirely during the six weeks needed for the rehabilitation. The BAA is aware of the potential effects on Caye Caulker's local economy and has therefore contacted the village council and stakeholders. Chairlady Seleny Villanueva-Pott said she knows and understands the safety issues BAA is trying to mitigate.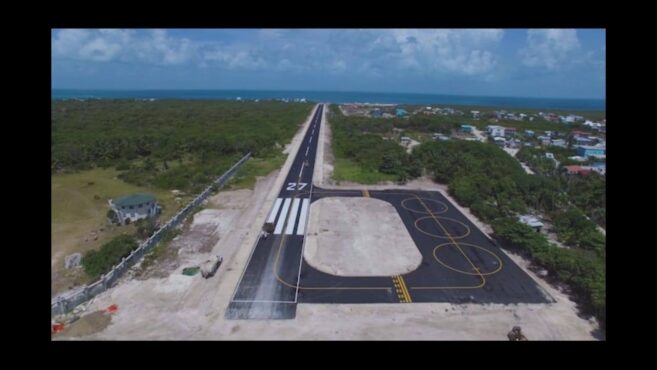 BAA's Ramirez said that although the runway underwent renovations between 2017 and 2018, the job was not done well. "It was inferior work, and now we must go back and fix it in the interest of public safety. That is our primary concern," said Ramirez. She said that the local airlines, Tropic Air and Maya Island Air, have welcomed the BAA plans to rehabilitate the runway. It is unknown at this point if the staff of both airlines will be on leave for six weeks or sent to other branches. The Sun was told that such a discussion is yet to take place.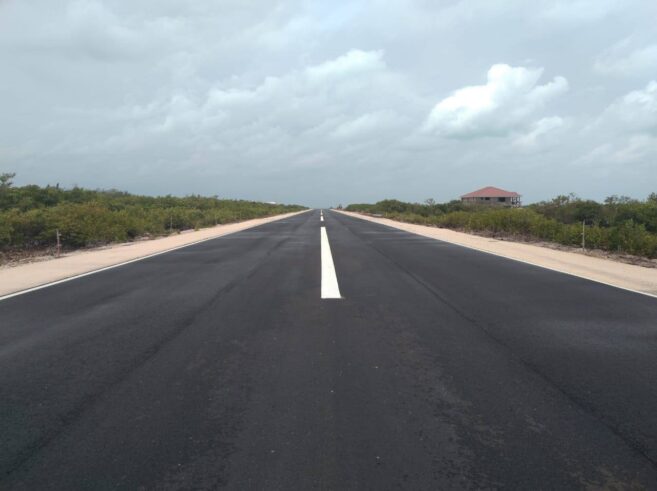 Under the previous government administration, the Caye Caulker Airport underwent a complete renovation costing $3.6 million, partially financed by the BAA and a loan from the Social Security Board after the runway was deemed in dire condition forcing the local airlines to suspend flights to Caye Caulker. The entire runway was redone, and additional features were added. The fully renovated airport reopened in September 2018. The airport was upgraded to one of the most modern and safest in the country, with a 2,840-foot long by 40-foot-wide runway, asphalted with hot-mix and equipped with a lighting system to facilitate late and emergency flights.
Besides Caye Caulker, the Sir Barry Bowen Municipal Airport in Belize City will also undergo renovations. However, it will not be closed entirely because this airport has a taxiway.
Follow The San Pedro Sun News on Twitter, become a fan on Facebook. Stay updated via RSS