Local flights to Caye Caulker to resume ahead of schedule
Thursday, August 16th, 2018
There has been significant development towards the completion of the repairs at the Caye Caulker airstrip. The most recent progress between June and August of this year shows an asphalted, painted and broader runway with an installed light system to facilitate night-time landings on La Isla Cariñosa. These speedy developments in the airstrip's renovation have prompted Tropic Air to move the resumption date of their flight services to Caye Caulker to October 1, 2018, instead of November 15th as previously announced.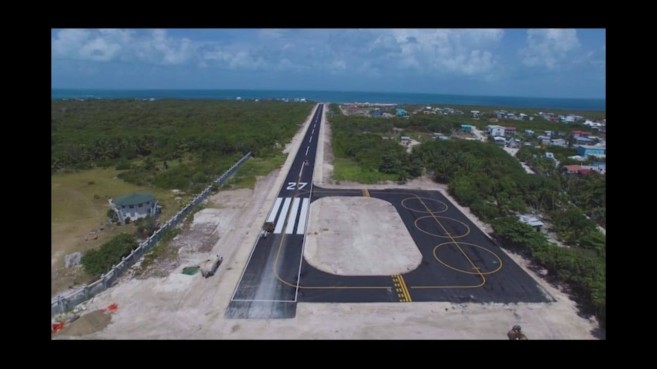 October, 2018 will mark a year since the Caye Caulker Airport was closed down, after local airlines, Tropic Air and Maya Island Air, suspended services to the island due to unsafe conditions. After months of work, the airport is finally transforming, just in time to open for the 2018-2019 tourism season. Tourism is one of the Caye Caulker's strongest income sectors, and the absence of a functional runway has impacted their local economy.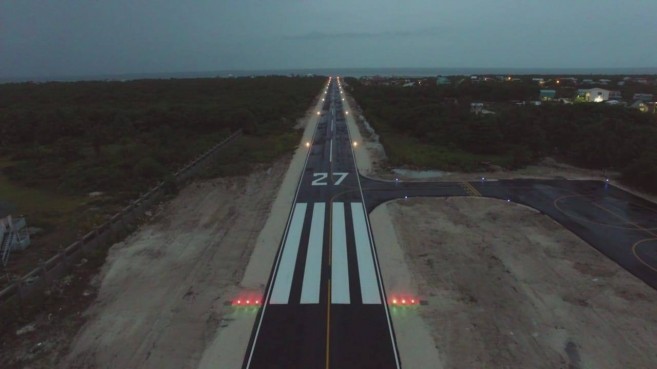 The San Pedro Sun tried to reach the Belize Airports Authority (BAA) to find out more about the recent developments, but no one from management was available for comment. The BAA, however, posted on their Facebook page that they were one step closer to the grand re-opening of the airstrip.k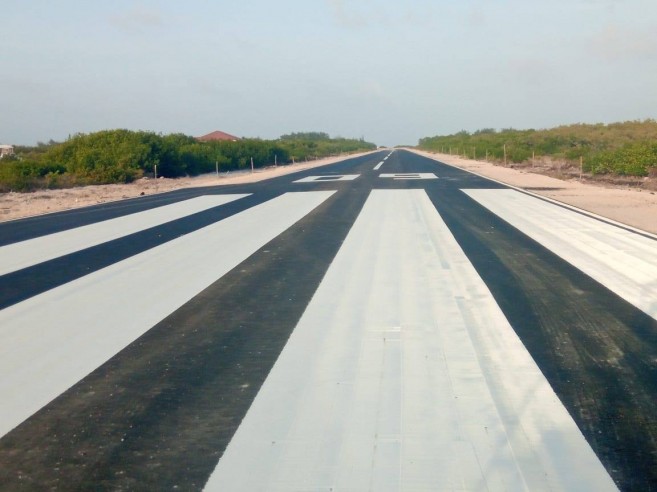 The project was initially set at $7.5 million, and the funds were to be obtained via a loan from the Social Security Board (SSB). But after the SSB reviewed the petition, it was drastically reduced. This budget cut left the facility without an external security light system, security fencing, expansion of the apron and a new terminal building. A $3.9 million loan is now funding the renovation of the airport. This amount is enough for a runway with a width of 40 feet, and an additional 20-foot shoulder for ample space. Also as indicated before, it includes the installations of the internal runway light system, which was part of the initial phase of the project.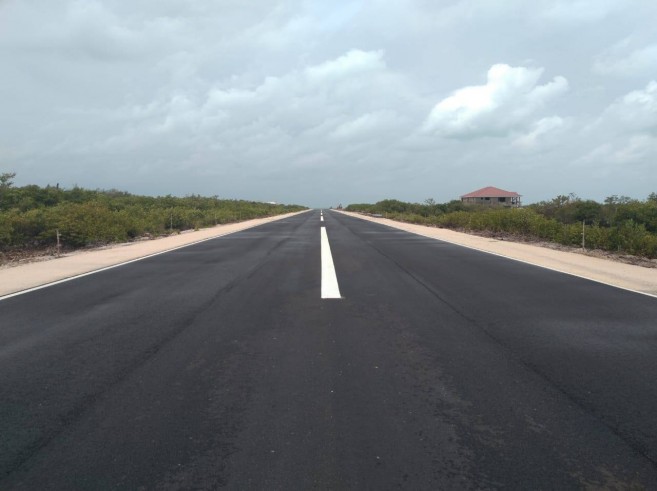 The BAA has not announced an exact date when the airport will re-open, and until then, Caye Caulker residents and visitors will need to travel via water taxi boats, which take around 30 minutes from San Pedro Town, and around 40 minutes from Belize City.
Follow The San Pedro Sun News on Twitter, become a fan on Facebook. Stay updated via RSS