Caye Caulker airport reopens
Wednesday, September 20th, 2023
On Wednesday, September 20th, the Caye Caulker Municipal Airport reopened after renovation. The Belize Airports Authority (BAA) said that the airport underwent a transformation that will enhance the travel experience and safety for both locals and visitors to Caye Caulker.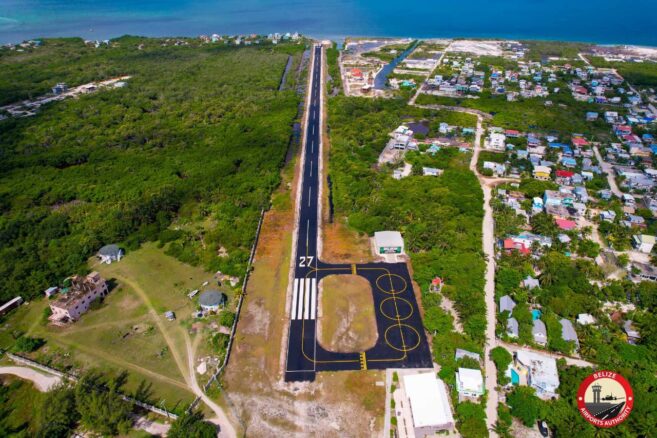 The airport closed on July 18th, and the BAA stated that the central repairs included improvements to the runway. Some of the issues included undulations considered dangerous for the routine daily flights operated by the local airlines, Tropic Air and Maya Island Air. Another upgrade in the rehabilitation project was the installation of runway thermoplastic markings. These features are essential for the safe operation of aircraft. The markings guide pilots on the runway, letting them know how much distance is left, and assist with making critical judgments during take-offs and landings.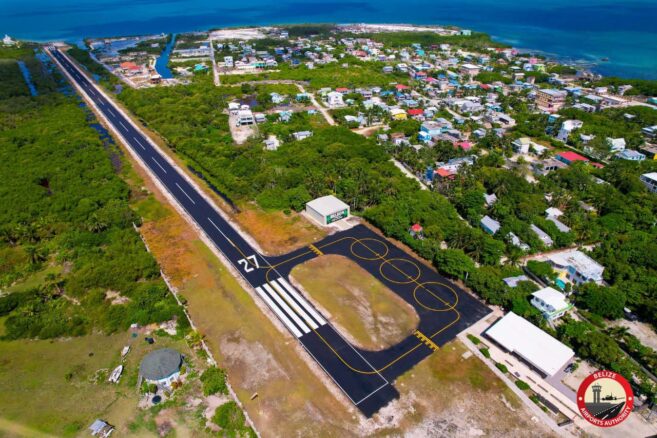 The Caye Caulker Village Council, stakeholders, and residents are grateful to the BAA for completing work at the airport. Caye Caulker's airport is one of the busiest airfields in the country, as the island is a significant tourist destination. With the airport now operating, island residents expect a fruitful upcoming high tourism season.

To celebrate the airport's reopening, Tropic Air launched a special on flights for purchase on September 20th, offering 50% off all tickets to and from Caye Caulker. Tickets with this discount are available only at the Caye Caulker Tropic Air station. Tickets are good for travel from September 25th to October 7th and only apply to domestic routes, not to the Philip Goldson International Airport. The airline also offers no charges on cargo to and from the island on September 25th.
This is the second time the Caye Caulker's airport has undergone renovations. Under the previous government, it underwent a complete renovation between October 2017 and September 2018, costing $3.6 million, partially financed by the BAA and a loan from the Social Security Board. The repairs covered the entire runway. The fully renovated airport reopened on September 7, 2018. After repairs, improvements included a 2,840-foot long by 40-foot-wide runway asphalted with hot-mix, equipped with a lighting system to facilitate late and emergency flights. However, almost five years later, the airport underwent another refurbishment after its runway reportedly started sinking and became unsafe for airplanes to land. The recent rehabilitation is to provide Caye Caulker residents with a long-lasting airport.
Follow The San Pedro Sun News on Twitter, become a fan on Facebook. Stay updated via RSS