Mortar round found in Caye Caulker; Police investigating
Saturday, September 8th, 2018
Police are investigating the motive and circumstances that led to the discovery of a 60mm mortar on a dredging machine located off the west coast of Caye Caulker on Friday, August 31st.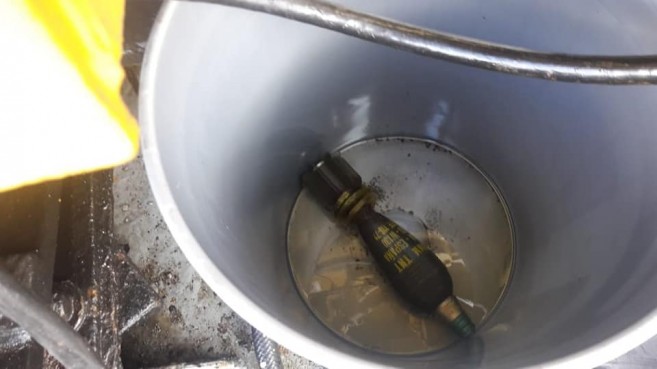 The only information available is that a barge on which the dredging machine was located caught on fire early in the evening. A watchman working on the barge alerted his superior, and the police were called. The mortar was discovered in a bucket near the barge engine. Apparently, the fire damaged the mortar, but luckily did not go off.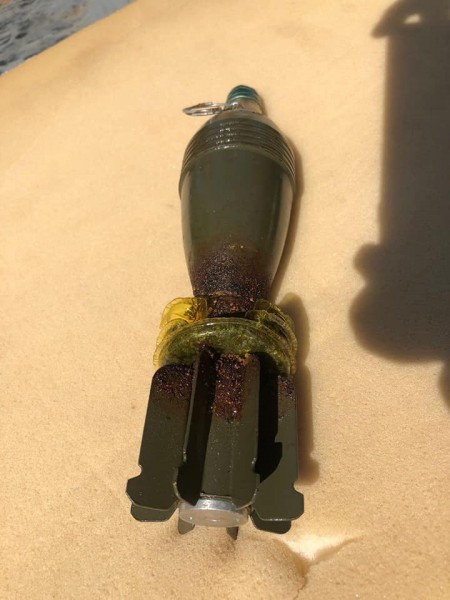 Police interviewed everyone who works on the barge and recorded their statement. They are contemplating the possibility that the mortar was being used in an attempt to destroy the dredging machine. For months, dredging seems to be taking place north of Caye Caulker as that part of the island is slowly beginning to develop.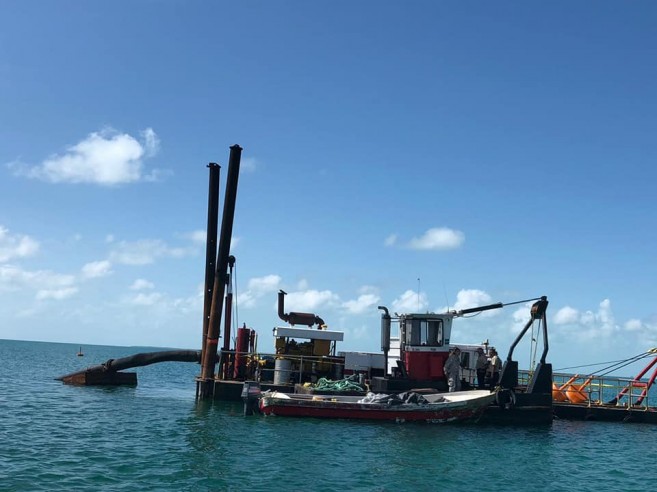 A mortar is usually a simple, lightweight, man-portable, muzzle-loaded weapon, consisting of a smooth-bore metal tube fixed to a base plate with a lightweight bipod mount. Mortars are typically used as an indirect fire weapon for close fire support with a variety of ammunition.
Police carefully retrieved the mortar and handed it over to the Belize Defense Force. Up to press time, no further evidence or information regarding this finding has been released to the media.
Follow The San Pedro Sun News on Twitter, become a fan on Facebook. Stay updated via RSS