Cementing of Blake Street starts south of San Pedro Town
Wednesday, May 10th, 2023
A portion of Blake Street south of San Pedro Town is under preparation to be cemented. This effort is part of rehabilitating a stretch of road leading to the marina area, a vital barge port further south of town. On Monday, May 8th, the section of Blake Street leading into the San Pablo area was blocked and is currently being prepared for cement. According to those on the ground, it is just the beginning of a larger project.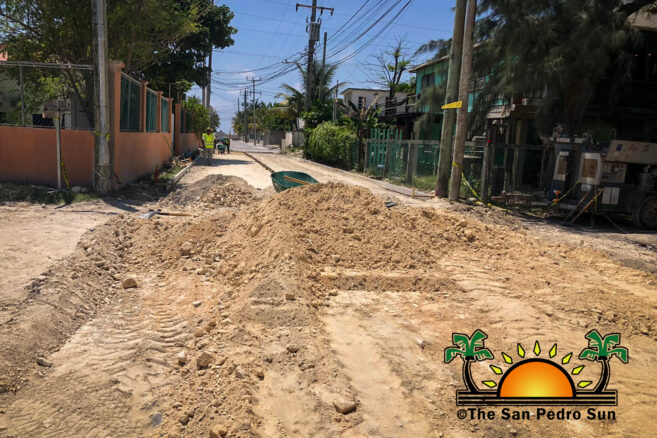 Street rehabilitation, mainly south of San Pedro Town, has been a major priority for the local authorities, San Pedro Town Council, and the office of the Area Representative. Over the years, the need to improve the roads connecting the subdivisions, downtown, and the marina area, where all the supplies are barged to the island, seemed to be a far cry. For example, the marine road is sometimes difficult to drive through, particularly during the rainy season, and excessive dust is a health concern for residential areas during the dry season.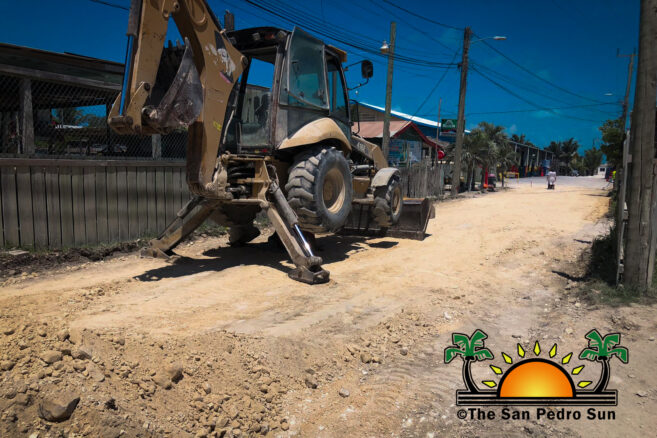 The cementing or paving of this stretch of road, which is around nine miles, will reportedly run through the San Pedrito highway, San Pedrito, and continue through the San Juan area and connect with Boca del Rio. This, however, will take time to be completed as the work on Blake Street is just the beginning of the large-scale street rehabilitation project.
Many islanders see the street rehabilitation initiative as essential since it will improve the transportation of goods from the marina area to the rest of San Pedro. They also said that it would make their commuting within the area less challenging. According to them, the deteriorated streets caused by the change in weather also takes a toll on their vehicles or motorcycle. They hope the project is completed according to the plan to benefit the island.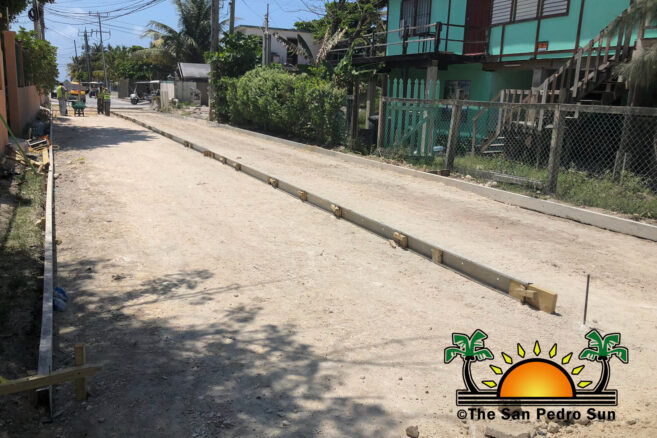 While the local authorities have not provided many details of this infrastructural project, it answers the call for better streets as the island community grows.
We will continue following.
Follow The San Pedro Sun News on Twitter, become a fan on Facebook. Stay updated via RSS