Bodies of missing San Pedro teenagers Edwardo Alamilla and Charlie Espat found in Orange Walk
Monday, June 11th, 2012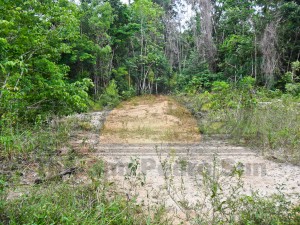 The search for two missing San Pedro teenagers ended tragically on Saturday June 9th when their decomposed bodies were found in rural Orange Walk District. Seventeen year old Edwardo Daniel Alamilla and his eighteen year old cousin, Charlie Jamille Espat, both fishermen of  the San Pedrito Area in San Pedro Town were discovered partially buried 50 yards off a feeder road about six miles southeast of Santa Marta Village located on the Old Northern Highway in the Orange Walk District. The bodies were discovered by a logger in the area after he observed vultures feeding on the remains.
According to the logger, the bodies were partially buried in a shallow grave, but due to rain and flooding in the area, the bodies were uncovered. During a press conference in Belize City on Monday June 11th, Police Press Officer Inspector Fitzroy Yearwood stated that Orange Walk Police received reports on Friday evening and responded early Saturday where they found the bodies partially buried.  "Vultures in the area had already begun to interfere with the bodies, so a postmortem had to be done on the scene," said Yearwood. "An apparent gunshot wound was seen to the back of one of the victims' head," he added.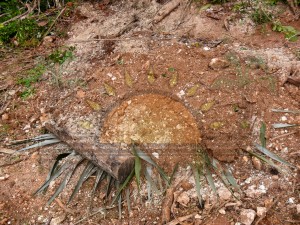 The two teenagers were last seen on June 2nd, and were reported missing by Police on June 5th after they travelled from Benque Viejo to Belize City to meet someone. The younger brother of the deceased Espat told The San Pedro Sun that he jump out of the vehicle when his brother and cousins were heading to see Patrick and Eric Swan on George Street. "They said where they were going and I told them not to go. My cousin lock the door and I lift up the safety lock and while going I jump out of the moving vehicle," said the underage teenager, whose identity is being withheld. The 15 year old further explained that Swan was texting with his cousin and brother. "They were texting and then he called my cousin to say that he can be trusted and could come to meet him. My cousin trusted him and went to meet him in Belize City at his house. My cousin said that Eric Swan had money for him and he decided to go for his money and took my brother," said the young Espat.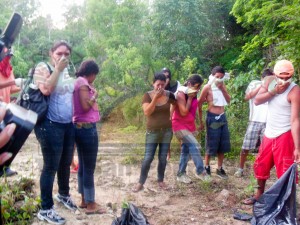 Meanwhile the family remains distraught having to see the partial remains of two loved ones who are first cousins. Rolando Espat, the father of Charlie Espat told the media that Swan had visited his home a few months ago threatening to kill his children and family. "I know Eric Swan is responsible for this, because about two months ago, he came to threaten me that he would get after my sons," said a devastated Rolando Espat. He also told The San Pedro Sun that he gave a written report to San Pedro Police. However, according to Espat, the police informed him that his report is missing. "I put in my report that if anything was to happen to me or any of my sons, he should be held responsible. But when I came to get a copy of the report the Police said they have no report. How can a report disappear just like that… I am really pissed off with the police because the report is missing, my son is dead and a key piece of evidence that could help solve my son's death is missing," said Espat.
Carmita Gonzalez-Espat, mother of Edwardo Alamilla is equally upset and hurt over the death of her baby son. "They killed my son and my nephew and I want justice," said a weeping Gonzalez-Espat who added that, "the last time I spoke to my son was Saturday (June 2nd) night. All he would say is that he is okay but now he is dead. I don't know what problems they might have had but whatever it is wasn't worth killing."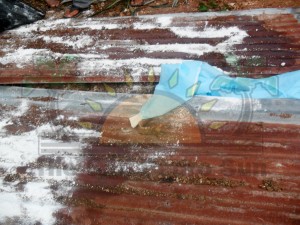 Both teenagers were last seen alive in a dark green Suzuki four-door pickup truck with Texas license plates on June 2nd. Inspector Yearwood explained that "We can say that we know that this is pointing in the direction of [a] drug-related [incident]." While the vehicle has not been found, Police say they are following several leads.
Due to the advance state of decomposition, Dr. Mario Estradabran conducted post mortem examinations on both bodies on site. At the conclusion of the examination Dr. Estradabran certified the cause of deaths as gunshots to the head. After the scene was processed and the examination was conducted, the families choose to bring both bodies back to San Pedro Town for burial late on the night of Saturday June 9th. Orange Walk Police issued a release indicating that they are looking for Eric Swan and Juana Sanchez who may assist them in their investigation.
The San Pedro Sun offers our sincere condolences to the family and friends of Edwardo and Charlie. 
Follow The San Pedro Sun News on Twitter, become a fan on Facebook. Stay updated via RSS