Edward Barahona charged with Murder
Wednesday, January 30th, 2013
San Pedro police have officially charged a man of an Escalante Area of San Pedro Town for the weekend murder of 25 year old Byron Espat-Estrada. The accused killer is 33 year old Edward Barahona, and he is no stranger to Police. Espat, a boat captain of the San Pedrito Area, San Pedro Town, was stabbed multiple times inside Daddy Rock Nightclub situated off Barrier Reef Drive near the Central Park.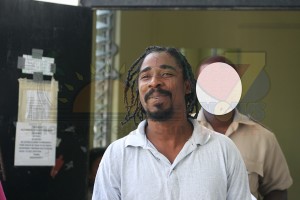 According to Police, based on information they received, searched the home of Barahona, where they found a shirt with what appeared to be blood. The shirt was taken for forensic testing, and if the blood matches that of Estrada, police will be using it as part of the evidence during the trial. Barahona was detained for questioning as part of the investigation. Police also gathered statements from several witnesses who were inside the club at the night of the incident. Barahona was then taken to Belize City for a group parade where he was placed in an area with other persons and was positively identified by the witnesses, confirmed San Pedro Police.
On Tuesday January 29th, Barahona was formally arraigned before Chief Magistrate Ann Marie Smith in Belize where he was read his charge of murder. The charge came after consultation with the Department of Public Prosecution. Because the case is indictable, Magistrate Smith remanded Barahona to the Belize Central Prison until March 21st when he is expected to appear in the San Pedro Town Magistrate Court.
San Pedro Police confirmed that Estrada was stabbed inside the bathroom situated in the upper flat of the nightclub shortly around 3:30AM on Saturday morning while he was socializing. Estrada then walked towards the upper counter and collapsed. He was officially pronounced dead on arrival at around 4:21AM at the Dr. Otto Rodriguez San Pedro Poly-Clinic II.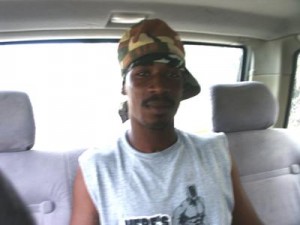 This is not the first murder that Barahona has been implicated in. On June 13, 2005, Police in San Pedro arrested Barahona for the June 10, 2005 murder of David Vasquez which occurred inside Olympics Restaurant in Belize City. Barahona turned himself into Police on the island in the company of the media and former Mayor Elsa Paz. He was charged and found guilty for murder on February 13, 2007 and on March 2nd of that same year he was sentenced to life in prison by Supreme Court Justice Troadio Gonzalez.
This story takes a strange twist however, when on June 14, 2007 ,Barahona's murder conviction took a completely different turn after the Court of Appeal squashed the ruling made by Justice Gonzalez. The Appeals Court overturned his conviction because the identification of the main witness against Barahona was shaky and upper court found that the trial judge Troadio Gonzalez should have thrown out the case. Barahona was also charged for attempted murder after he was accused of shooting Alvin Cumberbatch the same day Vasquez was gunned down and killed.
Estrada's younger brother Charlie Espat was one of the two San Pedro teens found partially buried 50 yards off a feeder road in the Orange Walk District on June 9, 2012. Charlie and his cousin Edwardo Alamilla had been reported missing on June 5th and their decomposed bodies were found four days later with apparent gunshot wounds to the head. The family of Estrada is making final preparations to bury him on Wednesday January 30th in San Pedro Town.
Follow The San Pedro Sun News on Twitter, become a fan on Facebook. Stay updated via RSS