Domestic abuse escalates to murder in Caye Caulker Village
Wednesday, June 12th, 2013
Continuous physical abuse and domestic violence has resulted in the death of a woman in the village of Caye Caulker. The victim has been identified as Julia Moran originally of San Pedro Columbia in the Toledo District and a resident of Back Street in the Black Neighborhood. Police were informed that she may have been possibly hurt and was locked up inside her house, but when they arrived shortly around 11:30AM on Wednesday, June 12th they found her dead. Police are looking for her husband, Sergio Moran, Guatemalan national, for the murder.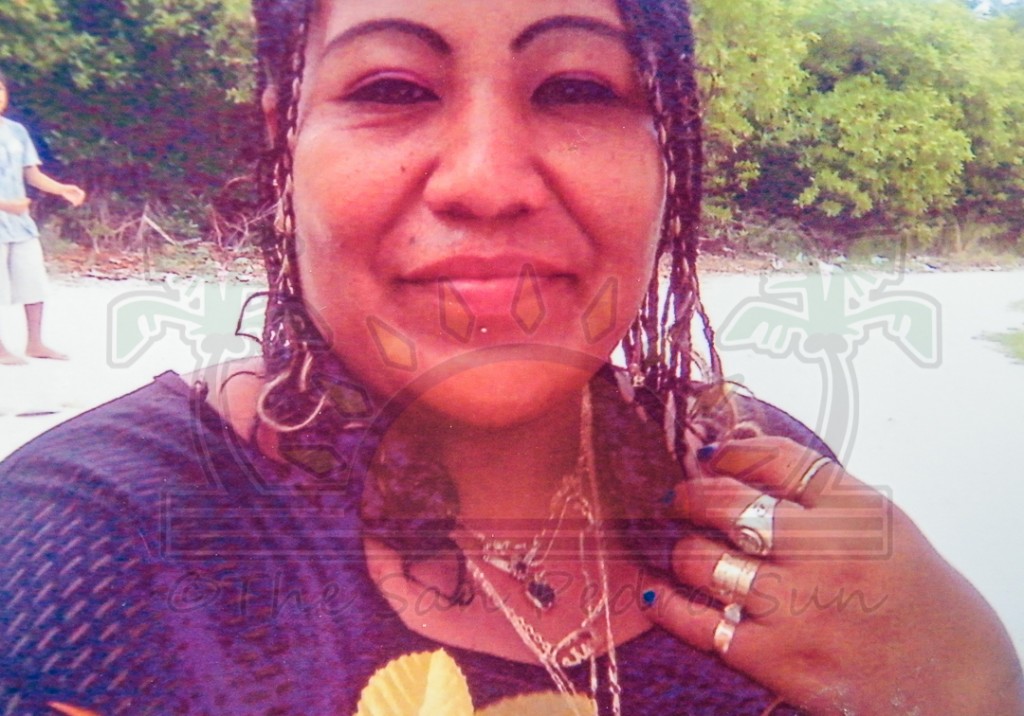 According to neighbors sometime after 1AM, they heard arguments upstairs of the wooden building. "The guy came in about 12:30AM and knocked on the door. She did not open the door so he kicked it open after which he locked it. About 45 minutes later my wife and I opened our door after we heard a commotion and the struggle upstairs in their house. I heard when the girl said 'Sergio, please don't do it.' Then I heard him said in Spanish 'shut the f$*@ up…I am going to kill you.' After a few moments, I heard nothing else. This morning when we got up and the neighbors were talking about the incident and realized that no one had seen her, we said to ourselves that perhaps she may have been killed. She was not someone who stayed locked up late; she would get up very early and come out and talk to all of us," said Benedict Lopez her neighbor who lived in one of the many structures in the same yard. Lopez said that the couple, who had a seven year old boy, lived a very contentious relationship. "They used to go through a lot of arguments and we don't get into wife and husband fight."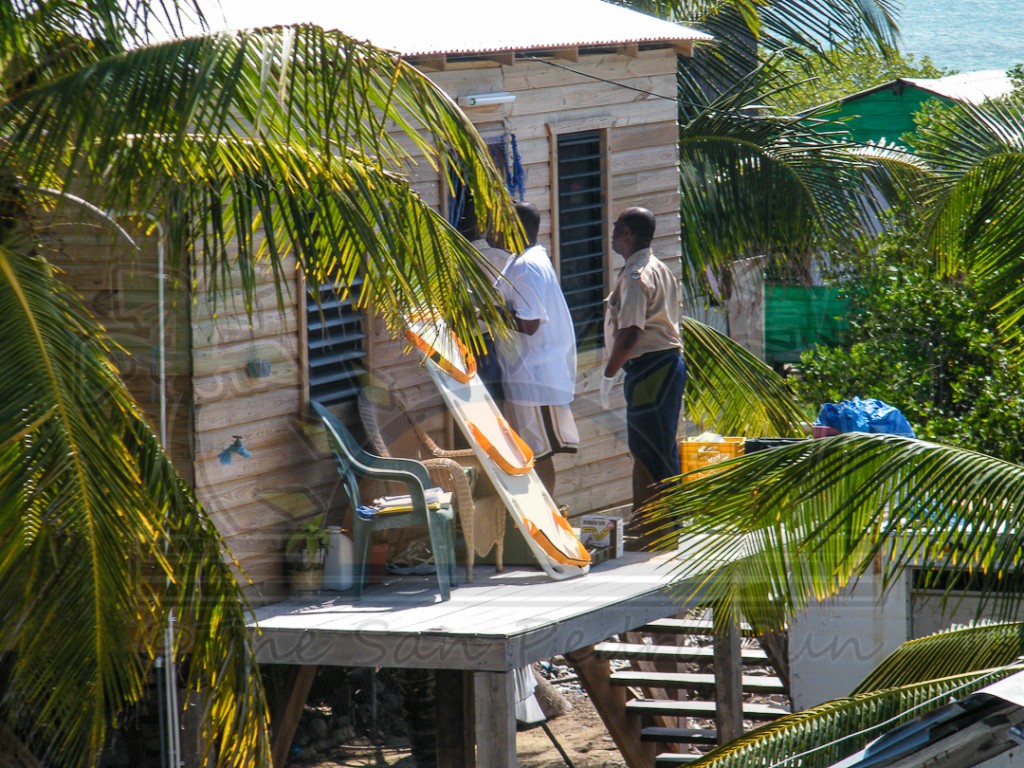 According to the Sergeant of Police and Officer in Charge of Caye Caulker Police Sub-formation Delfin Zuniga, the door was forced open and that is when they found Moran face-up in her bed. "When the police entered the building we observed a female later identified as Julia Moran, Belizean waitress of Caye Caulker Village. She was observed with apparent multiple stab wounds to the leg, her abdomen and to her head. We are looking for one Sergio Moran who we believe can assist us with our investigation. " Police recovered a black-handled knife believed to be the murder weapon inside the room.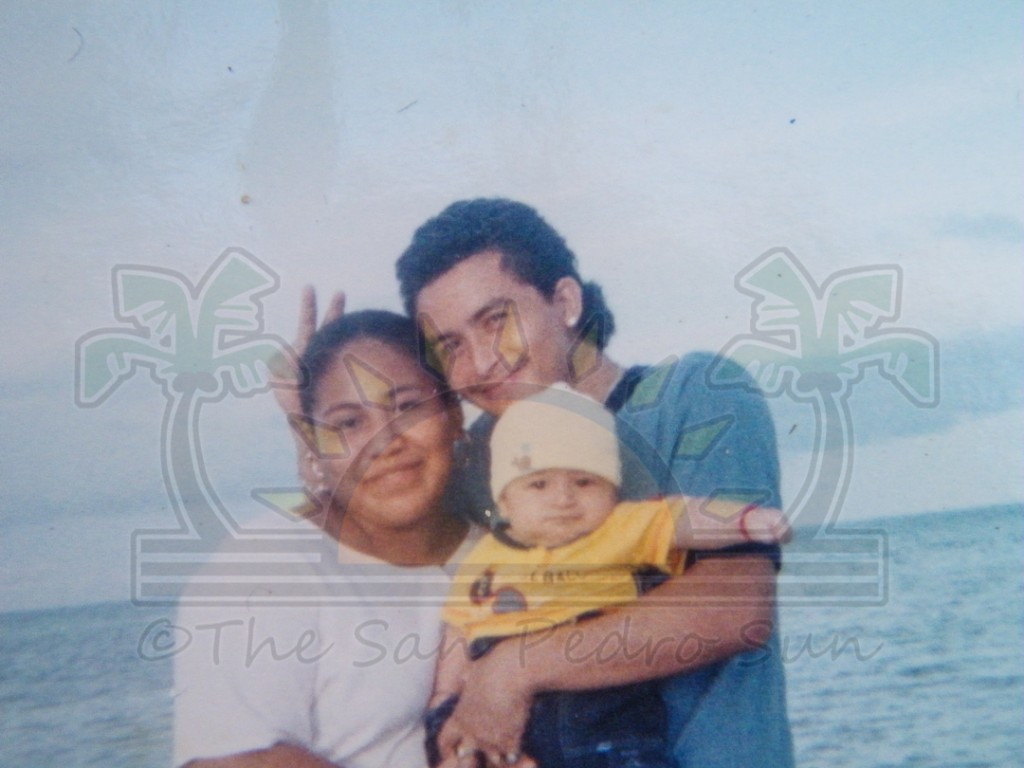 According to the neighbors, the couple was always nice with them, but argued a lot in private. But what could have led to Moran's murder? Initial investigation reveals that there was an argument earlier that night which may have escalated. One possible reason that the fight escalated to what it did, according to the neighbors, are reports of infidelity within the relationship. "They argued a lot. Just a couple of days before they argued, the man told me he was getting tired of the relationship and he was going to kill his woman. They used to cheat on each other and that is wrong in a relationship. It can lead to problems however I don't think it should have ended like this."
Neighbors say that they did not alert the police in this instance because it was not unusual for them to fight and make up. "I did not go to the police because it is a domestic affair. I knew that they often fight and made up back and I didn't want any problems with the guy. I never knew it would have ended up in a murder. There is a God above that knows that if I knew he was going to kill her and meant it I would have intervened and call police. I am really sorry I didn't call the police. "
Julia Moran's body has been taken to the Karl Heusner Memorial Hospital for a post mortem examination. As for Sergio Moran, police believe he may have left the island and possibly absconded with his son to neighboring Guatemala. If you know the whereabouts of Sergio Moran you are asked to call your nea
Photo Gallery
Follow The San Pedro Sun News on Twitter, become a fan on Facebook. Stay updated via RSS