Santiago Trapp killed and buried after his dwelling was burnt down
Tuesday, August 12th, 2014
Police on Ambergris Caye have detained seven men for questioning as part of a murder investigation. 57 year old Santiago Trapp was found in a shallow grave, 75 feet away from the beach and about ½ mile south from where his dwelling was found completely destroyed by fire in the Basil Jones Area.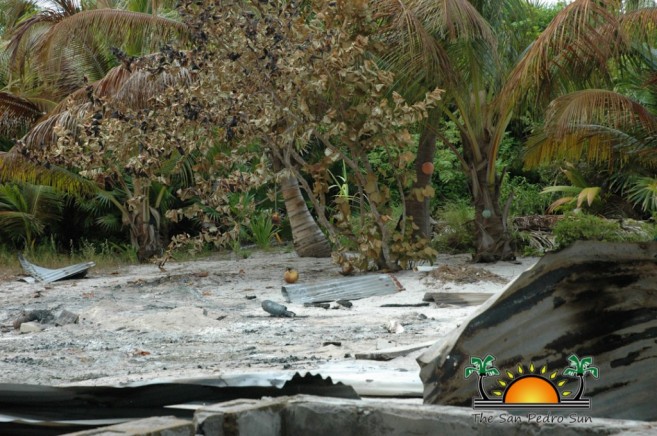 According to a press release from the Belize Police Department, San Pedro Town Police and Coast Guard personnel visited the Basil Jones area located about 13 ½ miles north of San Pedro Town, where a wooden structure belonging to Moses Campos, measuring 16 feet by 20 feet was observed completely burnt to the ground.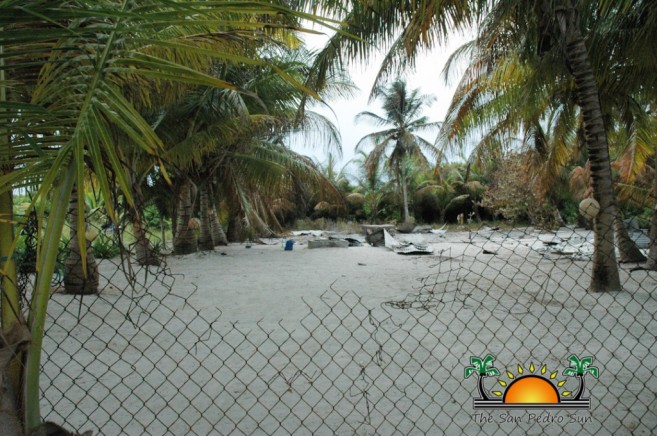 The caretaker of the place 57-year-old Santiago William Trapp of same address could not be located. As a result, checks were made within the area where it was confirmed that he was last seen alive on Sunday August 10th at around 9AM. A search was conducted in the area where at about 1:45PM on Monday August 11th a shallow grave was located about ½ mile south of the burnt house which led to the discovery of the body of Santiago Trapp.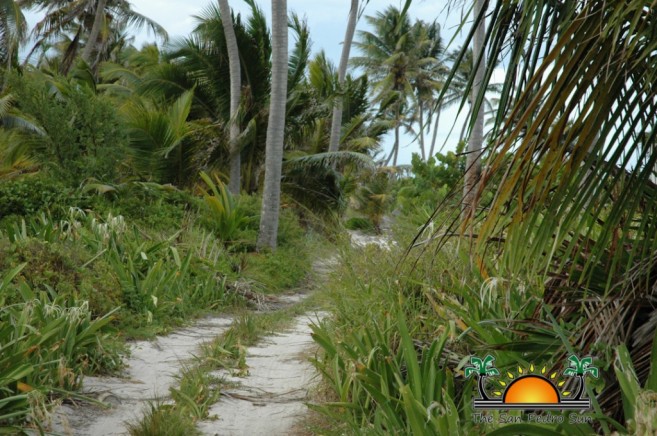 According to a relative, who asked to remain anonymous for safety purposes, sometime around 8PM on Sunday August 10th, they received a call informing them that the structure Trapp was staying at was under fire. "We contacted police and coordinated to come early the next morning. When we came, the building was totally destroyed and my brother was nowhere to be found.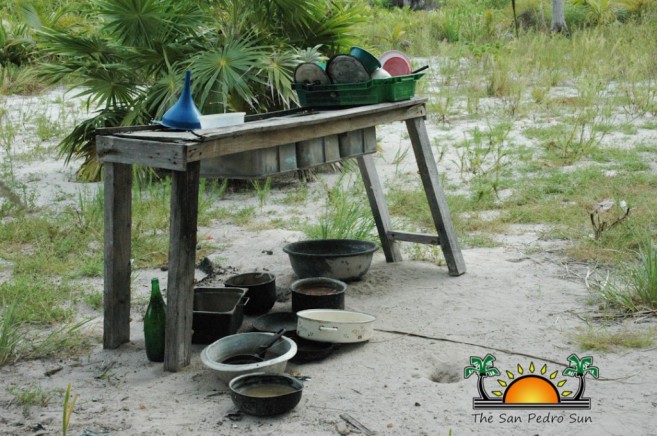 When the forensic team processed the scene and determined that he was not inside the building at the time of the fire, police declared him missing and so we were divided into search teams. We found blood trail that led us to the body sometime around 1PM," said the relative. According to the the relative, Trapp was a caretaker and would produce coconut oil for some extra revenue but had constant encounters with a few young men who combed the beach for floating drugs.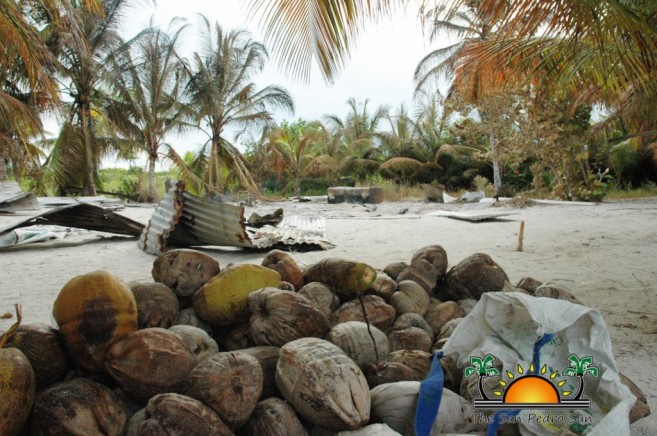 "He was observed with his neck severed and multiple stab wounds to the chest and other parts of the body. A total of five wounds were observed," said Deputy Commanding Officer of the San Pedro Police Formation, Inspector of Police Henry Jemott. He added that, "based on circumstantial evidence gathered so far and statements, we have detained a number of people as part of our investigation. We are still in the process of gathering information to send to the relevant authorities to see how we proceed with charges. We are looking at two things, a possible arson and a murder."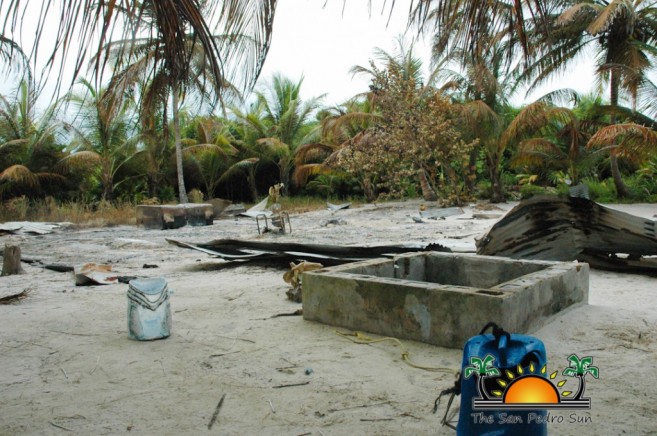 While police would not speculate on the circumstances that fueled the suspected arson and murder, they believe it is part of the long and ongoing fight over drug territory since the area is known to attract local drug hunters (playadores).
Trapp  was found inside a shallow grave about two feet deep and wrapped in sacks and old sheets. It is believe that he may have been killed sometime that night of the fire or early the following morning since the body was not in a state of decomposition. A post mortem examination was conducted on site to determine the cause of death but that results have not been release as yet.
The house, which belonged to 50 year old Campos of San Juan Area, San Pedro Town was valued at $20,000.00. Trapp was laid to rest on Tuesday August 12th in San Pedro Town.
Follow The San Pedro Sun News on Twitter, become a fan on Facebook. Stay updated via RSS